If you know me, first I am a fan of Fifty Shades Trilogy by the famous and humble author Ms. E L James. Secondly, I love to join giveaways especially from Facebook especially if the winning prize is a signed book.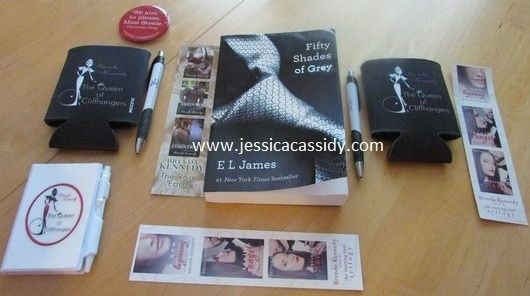 I came home from work Tuesday afternoon. Check my Facebook and saw that I was tag in one of the giveaways that I joined. I am very happy and excited that I won a signed book of
Fifty Shades Of Grey
from the author Facebook page of
Brenda Kennedy Author
. I replied the post but will send her a private message for my address. I need to picked up my daughter from her Jazz Band. What a beautiful afternoon to come home after a very tiring yet fun day at work.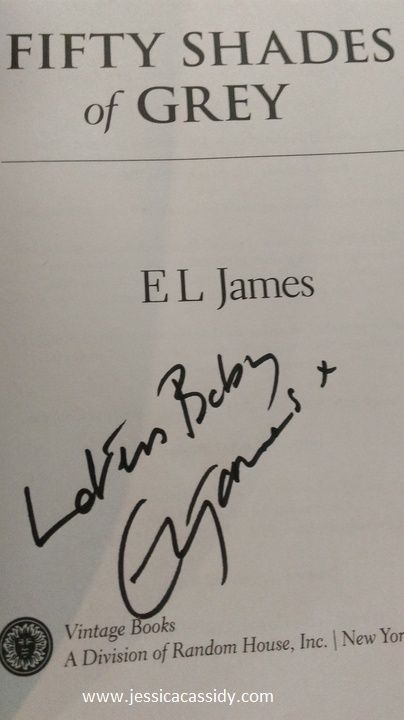 Joining a  giveaway is very easy. Usually you have to like the author's Facebook page which is a number one requirement. You need to like the post and shared. This giveaway, you need to answer a certain question and shared the post. For extra points, you can subscribed to Brenda Kennedy Author's email list and confirmed it too. You can also tag your friends which I always do so they can win too.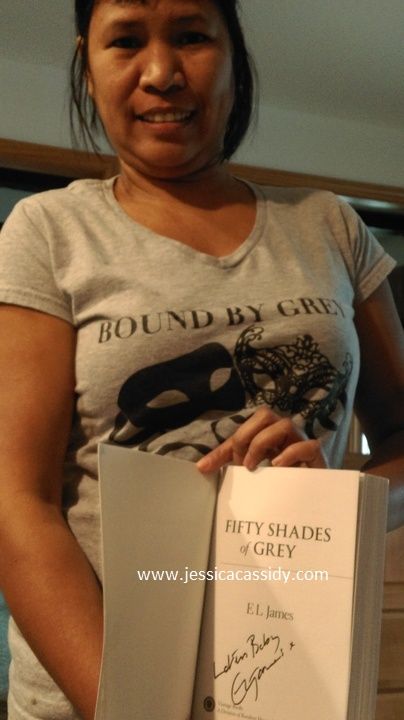 The winning prize came in the mail Saturday. The author shipped the prizes so fast. I do appreciated her kindness. Aside from the signed book of Fifty Shades Of Grey, it also came with some
swags
like pens, cozy, magnet, bookmarks and note and extra pen. Thank you so very much Brenda Kennedy author for everything.
By the way, she has a free book in Amazon that you can download while it is free. I downloaded it already and cannot wait to read her book.
How about you? Do you like to join any giveaways too?