I cannot believe that in three days, am going to Canada for the book signing event. I am so very excited and cannot wait. My husband will drive and we are going to cross the border. Our passports and my kids birth certificate and my ticket is all ready.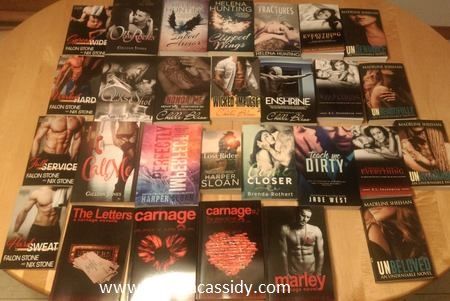 All my books that I ordered from Amazon were all arrived.  There are eight authors in this file. I also pre-ordered and paid some books from the other authors. I am thankful that I have job so I can buy all of these books. I am so thankful that my husband supports my being bookworm.
This is my very first time book signing event to attend in Canada. My husband is off and I took the day off from work so I can attend this exciting book signing event.