I used two of my Victoria's Secret reward cards. I still have the two cards that I will redeem before they expire. I just wish that these swimwear comes as one price but unfortunately it does not.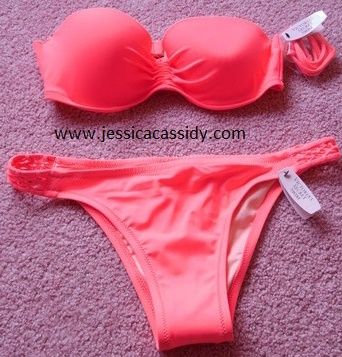 I love the color of my new swimwear. I also love the flirty style. I cannot wait to wear them. I love the top of the swimsuit. You can wear it strapless. I like mine with strap. It keeps my small girls safe and secure.  I know summer will come in two more months. I cannot wait. I have worked out so I can wear my swimwear with proud. This is my second swimwear that I bought this year.
I am not sure if I could wear this swimwear in public like going to the beach with my family I hope this summer. I do not think my husband will allow me. He is a little protective. Do I ashamed of my body? Definitely not, I know at 41 years old I still got it.