I cannot believe that the premature baby weighs 5 pounds and 4 oz that I gave birth 12 years ago is now weighs 86 pounds. I weigh 88 pounds when I first came in America. Where did the time went? I still remember the moment when I was admitted at the hospital on the 1st of February for my doctor to stop my contraction. I was only 7 months pregnant. I was sent home the next day but that night I was admitted at the hospital because my contraction started again. I gave birth to a baby at 11:45 that night of February 3rd.
My K has been through a lot as a premature baby. He was born healthy despite being born early. He has the speech therapy until now. Now he talks a lot. He is a very strong kid. He is very shy yet kind to other people. He loves sports like hockey and football. He is my crazy driver who loves to drive the golf cart and especially his ATV.
What I love about my son is? He is a very simple kid. He is easy to please. He has his moment as a typical boy does. He is growing so fast and almost a teen-ager now. He is very respectful and loves his little sister and always protect her. They are the best buddies for life.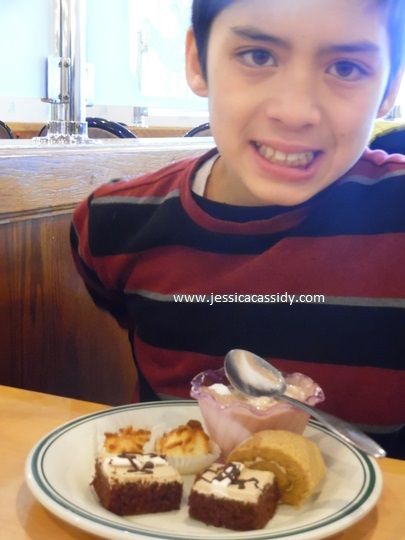 I wish my son the best in life to offer. May all your dream comes true son. Always remember to being kind to other people. I love you more that you ever know. I will always be here for you no matter what.
We had a simple birthday for my son yesterday. He does not want a birthday party. He wants to eat at
Chinese buffet
which we did at lunch time as they only have the half day at school that day. He also wants
Lego
like Police and Fire Station as birthday gifts. Grandma and Grandpa gave him
Xbox 360 games
as he likes to play. The little sister gave him a
card
and inside is a
$12
from her own money.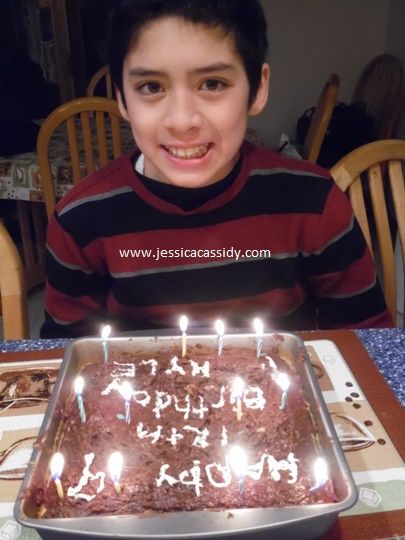 He invited a classmate from
school
who is his buddy. He does not want a
birthday cake
. The younger sister helped me bake and decorated it. It was a simple birthday for my son. I am glad that he had a fun birthday.