Book Description:
After months of marital bliss, Jessica Faraday and Murphy Thornton are still discovering and adjusting to their life together. Settled in their new home, everything appears to be perfect … except in the middle of the night when, in darkest shadows of her subconscious, a deep secret from Jessica's past creeps to the surface to make her strike out at Murphy.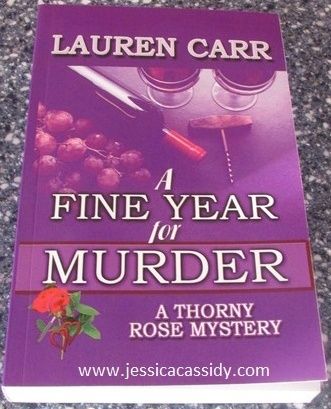 When investigative journalist Dallas Walker tells the couple about her latest case, known as the Pine Bridge Massacre, they realize Jessica may have witnessed the murder of a family living near a winery owned by distant relatives she was visiting and suppressed the memory.
Determined to uncover the truth and find justice for the murder victims, Jessica and Murphy return to the scene of the crime with Dallas Walker, a spunky bull-headed Texan. Can this family reunion bring closure for a community touched by tragedy or will this prickly get-together bring an end to the Thorny Rose couple?
Buy the Book:  Amazon  ~ Add on Goodreads
Book Trailer:
 Author's Bio:
Lauren Carr is the international best-selling author of the Mac Faraday, Lovers in Crime, and Thorny Rose Mysteries—over twenty titles across three fast-paced mystery series filled with twists and turns!
Book reviewers and readers alike rave about how Lauren Carr's seamlessly crosses genres to include mystery, suspense, romance, and humor.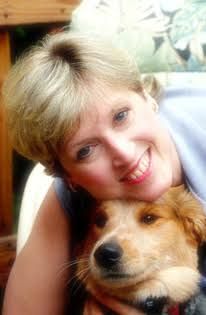 Lauren is a popular speaker who has made appearances at schools, youth groups, and on author panels at conventions. She lives with her husband, son, and four dogs (including the real Gnarly) on a mountain in Harpers Ferry, WV.
Connect with Lauren: Website  ~  Twitter  ~  Facebook
A Conversation with Author Lauren Carr: Interview Number Three
By Lauren Carr
Lauren, in your latest murder mystery series, The Thorny Rose Mysteries, you introduce your readers to a new detective team, Lieutenant Murphy Thornton, USN, and Jessica Faraday, heiress and daughter of multi-millionaire Mac Faraday, the protagonist of one of your other hit series, the Mac Faraday Mysteries. These newly wed characters have some notable differences from each other. What inspired you to pair these two characters?
LC: Actually, it was their differences that inspired me. While working on the plotline for Three Days to Forever, I knew that it was now time for readers to meet Mac Faraday's grown children, Jessica and Tristan. The whole plotline revolved around Mac and Archie's huge wedding. There was no way they weren't going to be there.
Joshua Thornton, from the Lovers in Crime, was also in the mix—which brought in Murphy, who I had introduced to readers in A Small Case of Murder, my very first book. So, Murphy's character was already established.
When a character is fully developed, they take on a life of their own. Murphy and Jessica really just happened.
But they are so very different from each other. Murphy is a

pescetarian (vegetarian who eats fish). Jessica eats pancakes for breakfast and steak for dinner and drinks wine and champagne.
LC: Which makes it more fun, doesn't it? When you think about the most successful couples you know—I mean successful as in long happy marriages—they are actually different from each other. My husband and I have been married for going on twenty-seven years. We are as different as night and day. Sure, we annoy each other, but we also complement each other. If it wasn't for him rooster-pecking me, nothing would get done. If it wasn't for me, he wouldn't have any friends. We have had some hilarious fights because of those differences.
That is what makes Murphy and Jessica fun. Murphy is a Naval Academy graduate. He is disciplined because he was trained to be and he must be in order to succeed in his job as a special operative for the military—working directly for the Joint Chiefs of Staff. Jessica has the freedom of wealth. She is a clothes horse who has a closet designated just for her hundreds of pairs of shoes. She is not as disciplined as Murphy, which will be good for him. He needs someone who he can kick back and relax with.
But don't think they are all hugs and kisses. In A Fine Year for Murder, they have now been married for ten months. In a couple of scenes, the stress of the case leads them to get into some fights in which they drag in their real feelings about their in-laws, which is quite humorous.
I was going to ask about that. In

A Fine Year for Murder

, Jessica and Murphy go to southern Virginia to investigate the brutal murder of a family because they believe Jessica may have witnessed the murder as a child. What type of role do you have planned for Jessica in future Thorny Rose Mysteries? Is she going to be a MacMillan and Wife type character, playing the devoted wife who gets into trouble, or will she have a more active role in the investigations?
LC: Jessica Faraday will be going to medical school, Georgetown University, to study psychiatry. Her specialty will be forensics psychiatry. Her character already shows a talent for analyzing people rather quickly. As the series progresses and she learns more, Jessica will be a very strong asset in profiling suspects and offering expertise that Murphy doesn't have—possibly to the point that she will be officially brought into cases.
Jessica and Murphy are a team—they are partners. I don't want the Thorny Rose mysteries to end up being a series where Murphy goes after the bad guys while Jessica worries about him. So I knew as soon as I had finished writing Kill and Run that the next Thorny Rose mystery had to be Jessica's story.
I had already mentioned in passing that Jessica had nightmares, which resulted in her striking out at Murphy in her sleep. In A Fine Year for Murder, we explore the source of those nightmares.
When investigative journalist Dallas Walker tells the couple about her latest case, known as the Pine Bridge Massacre, they realize that Jessica, as a child, may have witnessed the murder of a family living near a winery owned by distant relatives she had been visiting and suppressed the memory.
What's next in store for Jessica and Murphy?
LC: Sorry, but the next Thorny Rose Mystery is at least a year away. But you will get to visit with them again in Twofer Murder.
The working title for the next Thorny Rose Mystery is From Rags to Riches to Dead. In this mystery, Jessica's best friend Amy receives news that her leech of a husband was killed in a freak accident at an expensive resort, where he had spent the last several days living it up. Amy, and Jessica are still trying to sort out this news when Dean walks in—alive and well. Upon investigation, they discover that a killer has been stealing the identity of deadbeat husbands who have been living off their rich wives, and then luring them to expensive resorts to murder them.
Please tell us that you have not abandoned Mac Faraday and Gnarly.
LC: Oh, no! I will never abandon Mac Faraday. Gnarly won't let me. Look for Twofer Murder this summer.
Twofer Murder will be a treat for mystery lovers because it will be two mysteries in one novel. This book will contain all of the characters from the Mac Faraday, Lovers in Crime, and Thorny Rose mysteries. The guys go fishing and get embroiled in a murder mystery. Meanwhile, the ladies go off to a murder mystery writers conference and end up wrapped up in their own mystery when an up and coming mystery writer ends up dead! Can't beat that! Two mysteries for the price of one!