Book Description:
Summer of Love & Murder
Joshua's eldest son, Joshua "J.J." Thornton Jr., has graduated at the top of his class from law school and returns home to spend the summer studying for the bar exam. However, to Joshua's and Cameron's shock and dismay, J.J. moves into the main house at Russell Ridge Farm, the largest dairy farm in the Ohio Valley, to rekindle a romance with Suellen Russell, a onetime leader of a rock group who's twice his age. Quickly, they learn that she has been keeping a deep dark secret.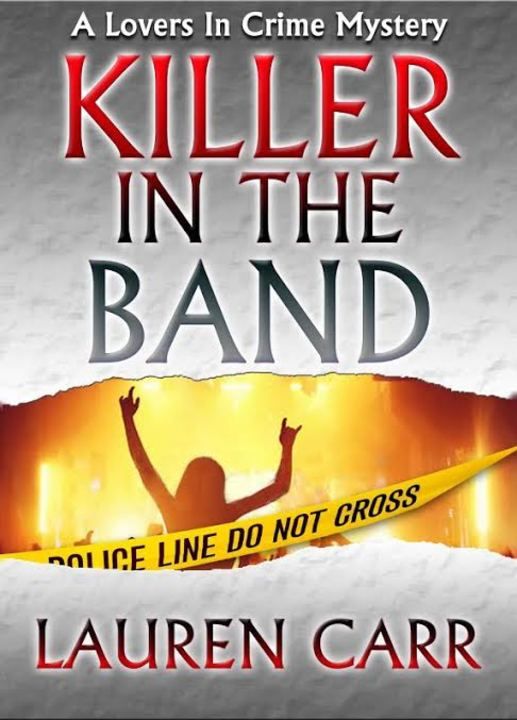 The move brings long-buried tensions between the father and son to the surface. But when a brutal killer strikes, the Lovers in Crime must set all differences aside to solve the crime before J.J. ends up in the cross hairs of a murderer.
Praise for Lauren Carr's Mysteries:
"Lauren Carr could give Agatha Christie a run for her money!"
– Charlene Mabie-Gamble, Literary R&R
"As always, Lauren Carr brings an action-packed story that is almost impossible to put down. Her mystery plots have so many twists and turns that I didn't know if I was coming or going. And the action just didn't stop from the very beginning till the very end." – Melina Mason, Melina's Book Reviews
Buy the Book:
Author's Bio:
Lauren Carr is the international best-selling author of the Mac Faraday, Lovers in Crime, and Thorny Rose Mysteries—over twenty titles across three fast-paced mystery series filled with twists and turns!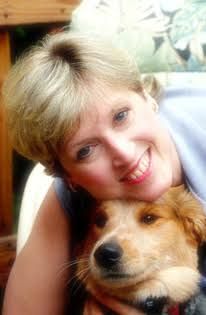 Book reviewers and readers alike rave about how Lauren Carr's seamlessly crosses genres to include mystery, suspense, romance, and humor.
Lauren is a popular speaker who has made appearances at schools, youth groups, and on author panels at conventions. She lives with her husband, son, and four dogs (including the real Gnarly) on a mountain in Harpers Ferry, WV.
Connect with Lauren: Website  ~  Twitter  ~  Facebook
Book Trailer:
Jessica Cassidy Interview with Lauren Carr
Lauren Carr is the bestselling author of the Mac Faraday Mysteries, the Lovers in Crime Mysteries, and the Thorny Rose Mysteries.  We caught up with the charming mystery writer during her most recent virtual book tour for Killer in the Band, the 3rd in the Lovers in Crime series.
Lauren, thank you so much for chatting with us.  Right off the bat, I'm curious.  Is it hard to break away from your successful Mac Faraday series to work on a different one?
Yes and no. I love Mac Faraday and the gang in Spencer, Maryland! But that's not to say that I don't love Joshua Thornton and Cameron Gates. The Lovers in Crime mysteries are set in Chester, West Virginia, the real small town where I grew up. Joshua Thornton was my first protagonist featured in my very first books, A Small Case of Murder and A Reunion to Die For. Returning to Joshua Thornton, Cameron Gates, and their family is very much like going home again.
Killer in the Band focuses a lot on J.J. Thornton, Jr., Joshua's eldest son. Are you planning to take a new direction with the Lovers in Crime?  
No, not at all. Joshua Thornton and Cameron Gates are the Lovers in Crime and they always will be. But, like real people, they don't live in a vacuum. Joshua Thornton does have a family from his previous marriage who are going to insert themselves into Joshua's marriage and the Lovers in Crime's cases.
In Killer in the Band, J.J. returns home after graduating from law school and rekindles a romance with his first love, Suellen Russell, a woman twice his age. When it turns out she has information on one of Cameron's cases, J.J. can't not get involved.
You always have animals who take on the personalities of characters in your mysteries. Of course, there is Mac's German shepherd in the Mac Faraday mysteries. Spencer in the Thorny Rose Mysteries. Then, Irving, the skunk cat, in the Lovers in Crime. In Killer in the Band, you introduced a barn yard of critters from a Houdini horse named Gulliver to a watch rooster named Charley. Where do you get your ideas for furry characters?
Since I created Gnarly, based on my own Australian shepherd named Ziggy, people are always telling me stories about their animals and animals they have heard of.
Gulliver is based on a horse who I saw in a YouTube video who would let himself out of his stall and then let all the other horses loose, except for one—a mare who happened to be his mother! Seeing this video, I cracked up and called a friend of mine who has a horse farm to ask about it. She said Houdini horses are really not that uncommon, but suggested that this one must have some mommy issues since he doesn't free his mother.
As for Charley the Rooster, he based on a rooster who used to belong to a friend of mine. Yep, his name is really Charley. My friend said that he was given to her niece as a chick at Easter and grew so big that they couldn't keep him at their suburban home, so they sent him to live with relatives who lived in a small town in southern West Virginia. I'm sure you heard of the neighborhood dog who chases everyone and who everyone is afraid of. Well, that became Charley the Rooster. She said one day a store keeper decided he'd had it with Charley and went after him with a broom. The fight between the store owner and Charley spilled out into the middle of the street in this small town where the editor of the local newspaper snapped a picture of it. The next day, Charley and the store owner ended up on the front page of the newspaper.
When I heard that, there was no way I couldn't put Charley in my book.
What made you decide to set Killer in the Band on a farm? Was it the plotline for the mystery or your furry characters?
Are you asking if I set Killer in the Band on a farm as an excuse to include Charley and Gulliver? No, Charley and Gulliver came after I had written the storyline. One of the mysteries in Killer in the Band dealt with the murder of an elderly woman whose husband manages the Russell Ridge Farm and Orchards, the farm owned by J.J.'s girlfriend. Without giving away any spoilers, the rural setting was crucial to the storyline. The farm animals were necessary characters. You can't have a farm without animals.
What led to the decision to bring J.J. Thornton, the identical twin of Murphy Thornton from the Thorny Rose Mysteries, by the way, home to Chester? Is he going to remain with the Lovers in Crime?  
JJ.'s character came about in my first mystery book, A Small Case of Murder, a Joshua Thornton Mystery. At that time, he was seventeen years old. I knew then that he would be a lawyer, like his dad. As his age, it was time for him to come home. But notice that J.J. is not simply a younger version of Joshua, nor is he a duplicate of his twin Murphy. Yes, he is identical in looks, but that's it. J.J. is the intellectual of the twins. He is into the arts. We find out that he was a musical prodigy. He's a bleeding heart, which leads to conflicts between him and both Joshua and Cameron.
How about with his twin Murphy? Do you have any plans to bring J.J. and Murphy together in their mystery?
Oh, yes! But you'll need to stay turned for that.
Your Mac Faraday series, the Thorny Rose Mysteries, as well as the Lovers in Crime series, have all garnered a loyal following.  I'm one of them.  We will still be seeing these series continue as well, won't we?
Each series will continue to grow on their own with interconnecting mysteries occasionally. In January, there will be a new Thorny Rose Mystery, A Fine Year for Murder.  
In A Fine Year for Murder, Jessica Faraday and her husband, Murphy Thornton, dive into the cold case murder at a family owned winery.
After ten months of marital bliss, Jessica Faraday and Murphy Thornton are still discovering and adjusting to their life together. Settled in their new home, everything appears to be perfect … except in the middle of the night when, in darkest shadows of her subconscious, a deep secret from Jessica's past creeps to the surface to make her strike out at Murphy.
When investigative journalist Dallas Walker tells the couple about her latest case, known as the Pine Bridge Massacre, they realize Jessica may have witnessed the murder of a family living near a winery owned by distant relatives she was visiting and suppressed the memory.
Determined to uncover the truth and find justice for the murder victims, Jessica and Murphy return to the scene of the crime with Dallas Walker, a spunky bull-headed Texan. Can this family reunion bring closure for a community touched by tragedy or will this prickly get-together bring an end to the Thorny Rose couple?
As long as readers are clamoring for mysteries, I'll be writing them.

Disclosure:
I received the audio from the author for being a member of ireadbooktours.