Matt Tremain publishes Verité, a modest blog dedicated to writing about the truth and exposing scams. Currently, he's following up on rumors concerning something called CleanSweep, a mysterious project in Toronto, Canada.
Matt gets his break when a whistleblower connects CleanSweep to billionaire Charles Claussen. Claussen plans to rid Toronto of undesirables, beginning with street people and extending to any citizens who don't match Claussen's restrictive screening matrix.
With the help of a high-ranking government official, Claussen plans to incite riots and violent unrest, conning Torontonians into sacrificing privacy and civil liberties for illusionary security and safety. Toronto will be reduced to a repressive city-state.
The information overwhelms Matt, who doubts he has the courage, skill, or readership to take on CleanSweep. But the murder of his source convinces the blogger to take a stand—although he's too late to prevent chaos from gripping Toronto's streets.
To get the word out, Matt's going to need allies. He may have found some in a Toronto police detective and a local TV reporter pursuing the same story—presuming they aren't allied with Claussen. If they are, Matt's going to become yet another victim of CleanSweep, and the truth will be buried forever.
I rated this book 5 *****'s 
The wicked and powerful person will not always win
This book is so good. It got your heart pump from the very first chapter. It will astound and will keep you breathless until the very last chapter. 
If you are a fan of politics then The CleanSweep Conspiracy will keep you entertain. I do not like politics by myself. It drives me crazy hearing about those wicked, rich and powerful person who they think that they can run the world with their money.
I LOVED how Tanner sacrifice his life to shared to Matt the documents that can ruin the wicked Charles Claussen. These two guys are admirable and so brave that they know that they will sacrifice their life, family and friends so this billionaire will go down in history. 
Charles Claussen has the power that even authorities he can handle to keep his dirty deeds secret. This story is undeniable powerful and soooooooo good. It is hard to put it down which I really LOVED reading. 
Buy the book:   Amazon
Author's Bio:
Born in Iowa, Chuck Waldron lived in Ontario, Canada, before relocating to Florida's Treasure Coast. Over the years, he's held many jobs. The ones he can mention in print include US Army soldier, truck driver, office manager, mailman, real estate salesman, social worker, hardware store clerk, and shuttle driver.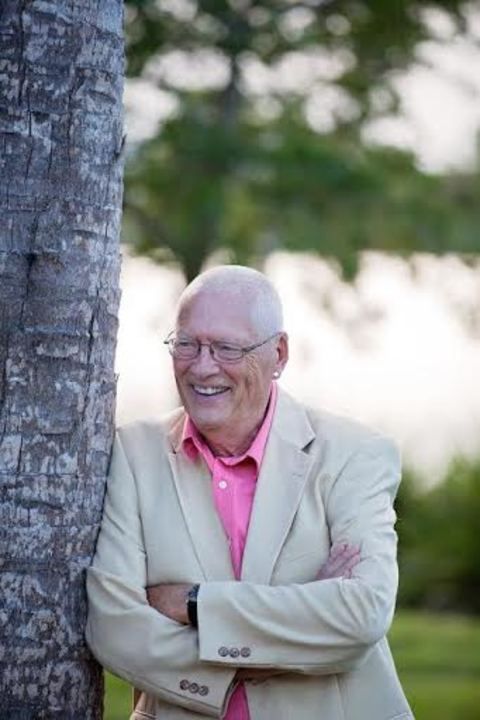 Fate played a crucial role when he walked into his first writing class, and he still honors the memory of the teacher, Henrietta. She gave him permission to write. That—along with countless writing groups, classes, seminars, and much sweat—has resulted in over fifty short stories and four novels.
Waldron often likes to pretend interest, lacks perseverance, and could generally use a good talking to—until it comes to his writing, that is. He and his wife Suzanne reside in Port St. Lucie, Florida. While keeping an eye out for hurricanes, alligators, and Burmese pythons, he's busy writing his next novel
Connect with the author:  Website   Twitter   Facebook
Disclosure:
I received the paperback copy from iReadBookTours in exchange of my honest review.