Book Description for :
Only a reality TV producer and an expert safari guide can stop a terrorist attack.
Every adventure starts at the fringes of civilization. For expert safari guide Mbuno and wildlife television producer Pero Baltazar, filming in the wild of East Africa should have been a return to the adventure they always loved. This time they'd be filming soaring vultures in northern Kenya and giant sea crocodiles in Tanzania with Mary, the daughter of the world's top television evangelist, the very reverend Jimmy Threte.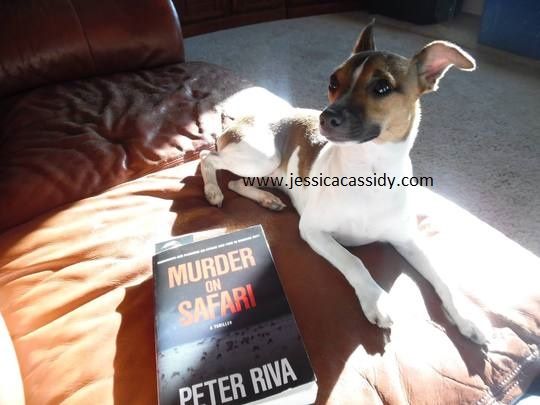 But when a terrorist cell places them in the crosshairs, there is suddenly no escape and they must put their filming aside and combine all their talents to thwart an all-out al-Shabaab terrorist attack on Jimmy Threte's Christian gathering of hundreds of thousands in Nairobi, Kenya.
I rated this book 5*****'s 
Africa is my husband's bucket list 
I LOVE watching the show National Geographic on the TV especially with wild animals in the safari with my husband and sometimes with my kids. It is very educational at the same time very mesmerizing to watch. It feels like you are glued on the TV and will never want to miss a thing.
Africa is my husband's bucket list. He loves the wild animals so as the outdoors. I hope that my husband's bucket list to visit Africa will come true in the future. Murder On Safari is what intrigues me to read the book in behalf of my husband.  This book is so good to read. It feels like you are inside the scenes while reading the story. The author Mr. Peter Riva is a phenomenal writer. He did amazing job writing this book. My very first time to read his writing. I cannot wait to read more of his books in the future.
The book is hard to put it down. You do not want to miss any moment and find out until the last page of the book. It makes your heart pumping up so fast. The adrenaline to find out the killer is so exciting that you do not want to take breaks but no choice but have to. This book is a must read if you love wild animals, adventures, politics and a trip to Africa without living your house. 
Buy the book:     Amazon    Barnes & Noble     Chapters/Indigo
Author's Bio:
Peter Riva spent many months over thirty years in Africa, many of them with the legendary guides for East African white hunters and adventurers. He created a TV series (seventy-eight 1-hour episodes) in 1995 called WildThings for Paramount TV. Passing on the fables, true tales and insider knowledge of these last reserves of true wildlife is a passion.
Connect with the author:     Website  ~   Twitter  ~   Facebook
Disclosure:
I received the paperback copy from iRead Book Tours.   All my thoughts and opinions for the review is 100% honestly mine.