I am one of the thousand members of the biggest Fifty Shades Of Grey group in Facebook. You can even join us to learn more about the characters of the famous book and movie Fifty Shades of Grey. Even the famous author Ms. E L James is a proud member of our group. How exciting is that, right?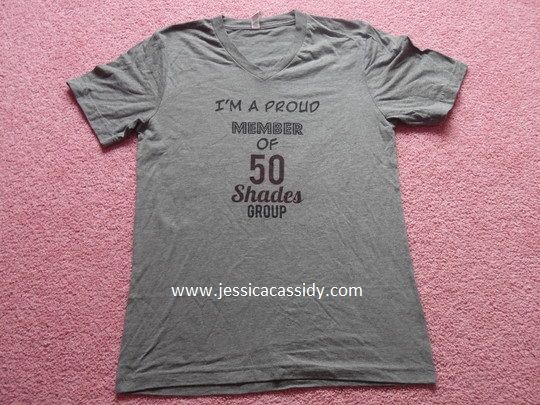 Anyway,
Ms. K,
the creator of our group
suggested that we order our shirts to wear when the movie is showing in our area. The first screening was on the
6th of February
in
New York City
. The Fifty Shades of Grey was first shown on
February 12th
in our area. I ordered my shirt and paid on the 24th of January. Unfortunately, I did not get a chance to wear my shirt during the showing of the movie. The company has a problem with my printed shirt. Most of women in our group already received their shirt except mine. They reprinted my shirt but it did not deliver as promise. I ask for a refund and I admit I was mad for waiting too long for my shirt. I am so happy that they refunded my shipping back and the cost of the shirt. I ordered the V-neck style of shirt. Some ladies ordered long sleeves. Some ordered a sweatshirt.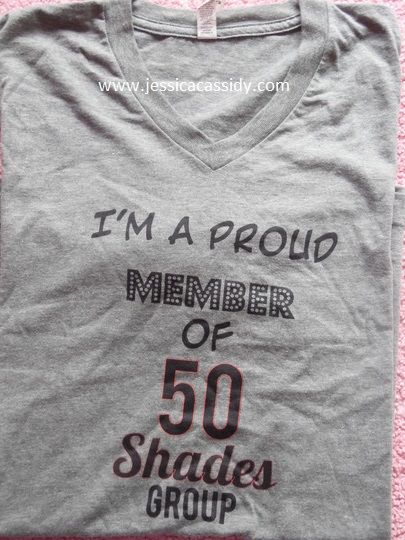 I watched the movie at the
AMC
for the
fifth time
without wearing the campaign shirt. I never expected that I will receive the shirt from my campaign. Honestly I am very surprise. I felt badly because I already received my refund back. I even contacted the company and told them about what happen. The guy that I chatted with whose name is Ian told me that the shirt is mine for free. It is their way of saying sorry for the delayed shipping and order. I am happy for their company for being so understanding and professional for solving my problem.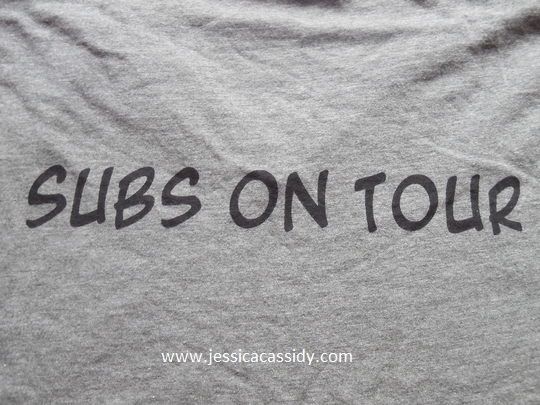 I am very humble and privilege that
Teespring
sent me my order. I loved the shirt. There is a printed words
I'M A PROUD MEMBER OF 50 SHADES GROUP
and on the back is
SUBS ON TOUR
. The shirt is made of
100% cotton
. It is
made from India
. I really love this shirt. I cannot wait to show it to my friends.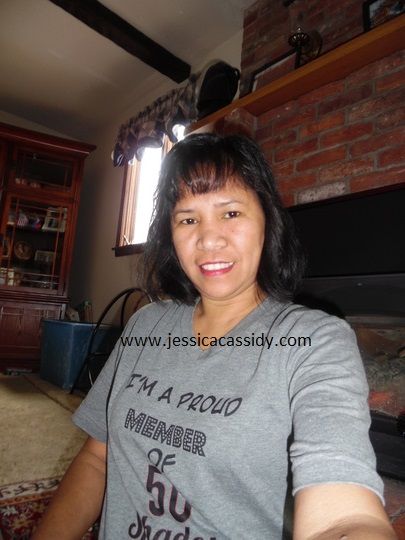 How about you? Do you need shirts for your campaign? Check out their
Facebook
,
Twitter
or
Pinterest
for updates and new products.
I will definitely recommend this company for any shirts or any products you order for your campaign. They answer any questions you have promptly.
Disclosure:
I received the shirt for free. I did not receive any compensation. All my thoughts and opinions are 100% honestly mine.