Book Synopses:
Rachel, an 18-year-old Columbia University student descends into the netherworld of runaways and predators to find her sister, Olivia, who has suddenly disappeared. After getting a job in a strip joint where Olivia worked, then doing private shows in the homes of rich clients, Rachel discovers that Olivia has been abducted by a killer who auctions the deaths of young girls in an eBay of agony. As she closes in on the killer who has taken Olivia, Rachel becomes his next target.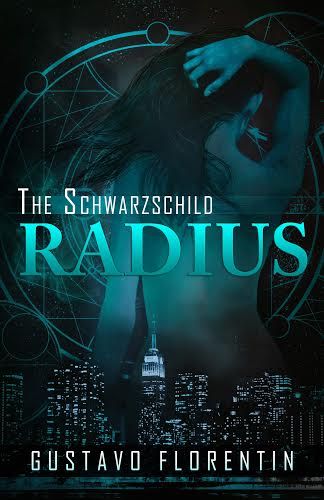 I know that when I read the synopsis of this book THE SCHWARZSCHILD RADIUS by Gustavo Florentin I would be emotional. This book is nerve-racking knowing that I have a little girl. I watch news of girls being abducted and sell for a sex slave. I am sick to my stomach and pray that it will never happen to me or to my relatives.
This book is very good. It is an eye opener. Any sister would do anything to save their little sister blood or adopted. Rachel is willing to risk her life to save her younger sister Olivia's life. I know that once I started reading this book, there is no doubt that I cannot put it down. I even spent sleepless night because I want to finish the book and know the conclusion. There are times that I need to stop reading and just breathe. I even check my kids make sure they are sound sleeping especially my little girl.
I highly recommend this book. I rate it as a 5 *****'s. It is because the author did a fantastic job Life is too short.  This book teaches us lessons to spend always time with our family.
Author's Bio:
Gustavo Florentin was born in Queens, New York and received a bachelor's degree in electrical engineering from the Polytechnic University of New York. He spent a decade in the defense industry working on the F-14 fighter jet and classified electronics projects. After the fall of the Soviet Union, many thought America wouldn't need weapons anymore, so while others waited for the peace dividend, he moved on to the financial sector in New York where he is currently a network engineer. His passions include violin, travel to exotic places and exploring worldwide conspiracies. He lives in New Jersey where he is working on his third novel. His thriller, In the Talons of the Condor, won the following awards:
WUACADEMIA–Prix d'Or Best Novel
The Verb First Chapter Contest–First Prize
Mount Arrowsmith Best Novel 4th place
The Writing Show–Second Prize best first chapter of a novel.
Second Prize–16th Annual International Latino Book Awards
Jessica Interview
Q: When did you know you wanted to be an author?
GF: I?ve been writing since I was 8 years old.
Q: Where did you get the inspiration for The Schwarzschild Radius?
GF:The Schwarzschild Radius had its genesis decades ago when I attended the Bronx High School of Science. I met so many brilliant young people there and a few years later I thought it would be a good idea to write a story about some geniuses who solve a mystery using their wits.
Q: What is your editing process like?
GF: I edit everyday what I wrote the day before. Once I finish a draft, I take a week off to get some distance between me and the book, then proceed with the next draft. When think I have all the scenes written, I go back and start cutting, running spell-checker and looking for passive writing as opposed to active writing. I do a search on ?of? and ?was? to find weak sentences and cut or rewrite them in the active voice. I?m getting better at this but writers are not natural editors, any more than the other way around.
Q: What was the most challenging part of writing this book?
GF: Making it believable, which is the greatest challenge of writing an amateur sleuth. It?s a lot easier when your protagonist is ex-Special Forces. But how do you write a story where an eighteen-year old, 110-pound girl prevails against a psychotic mass murderer?
Q: Did you set any writing goals for 2014? Did you accomplish them?
GF: My goal every year was to get published and in 2014 it finally happened. I had the added bonus of winning Second Place in the 2014 Latino Book Awards with my self-published thriller, In the Talons of the Condor.
Q: What are your writing goals for 2015?
GF: To successfully market The Schwarzschild Radius and to make a major dent in my next thriller.
Q: Are you working on something at the moment?
GF: Yes, I?m writing a conspiracy political thriller. It?s a far cry from The Schwarzschild Radius, and the good news is that my protagonist is ex-Special Forces. LOL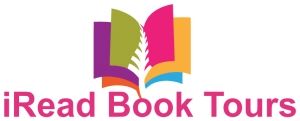 Disclosure:
I received the book for free from iReadBookTours . I did not receive any compensation.