I think I will not have many tulips grow back this spring. The chickens dug up most of the bulbs. Yes! they are very bad chickens. I am glad that they now can stay in their own space.

My husband planted some tulips last fall. Unfortunately, we let go of our chickens and roam around the yard. They dug up most of the bulbs that my husband planted. There are few that are growing back this year.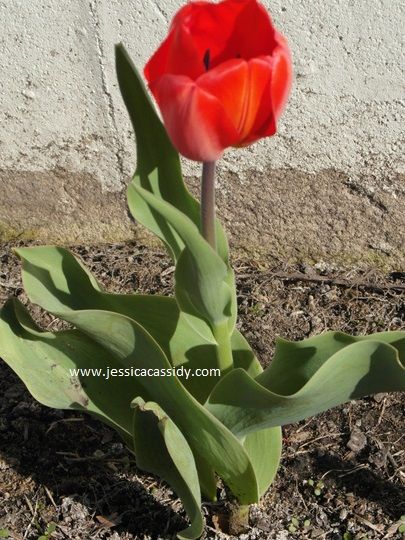 This is what my flower bed looks like. It looks spotty. I am glad that some tulips grow back. My husband said that he will plant some tulips this fall. This is the first tulip that blooms this morning. I think it looks pretty.
How about you? Did you have tulips in your yard? What kind of flowers grow in your yard?