I had the four Victoria's Secret reward cards. I need to use them before they expire. Unfortunately four of the cards have $10 in them. I was hoping for more but it did not happen. Oh well I will try next time.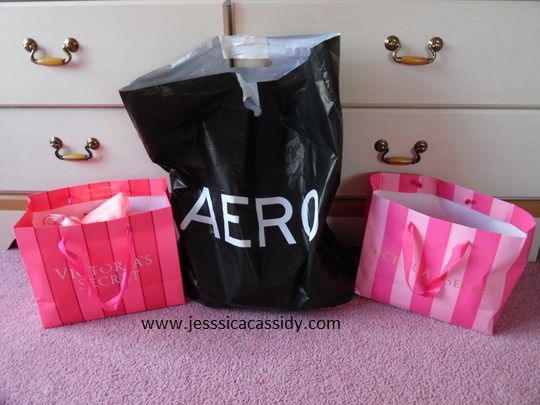 I drove to the mall while my husband is at work and my kids were in school. I have to make sure that I get home before the bus drops them in our house.  I seldom treat myself. Usually it is for my kids when I shop but this time, it is all about me.
I am happy with how I redeemed my cards. I also shop at the Aeropostale. I love that store as well. They have adorable display. I wish I have more money. I did not use any credit cards. I am trying to use my debit card and stay away from getting bills.