Book Description:
Believe it or not, stress isn't all bad; in fact, it's an important part of the natural world. Stress helps us survive as a species – because of that we want the ability to be stressed. That said, being able to manage stress with greater success is the difference between surviving and THRIVING. Success with Stress explores five simple ideas to spark your personal power to change the level, duration, and frequency of the stress in your life. With workplace stress being linked to quality of life, health, and workplace morale, this is a must-read for any team looking to improve morale and individuals looking to improve their quality of life.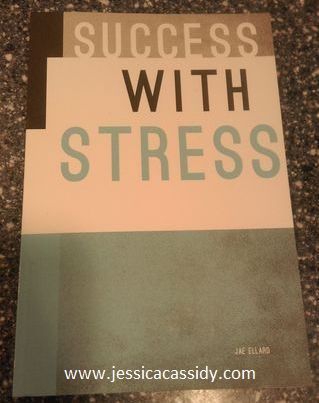 I rated this book 4 ****'s 
Life is too short and we should not let stress affects us
This book is so short. You can finished reading it in a short period of time. Though the book is short but the information that will help anybody is very helpful.
I read this book for my husband. I want to help him with his stress. It affects me as his wife. He is so stress about his work. I know that he cannot wait to retire very soon. He has few years left before his agony at work would be over.
I learned one very important lesson from this book is communication. It is the most vital to deal with stress. You have to communicate and let go of that emotion that stressed you out. I know that is easy to say than done.
Growing up poor, stress is out of our concern. We deal with tough situation that it does not bother us. When I am stress or have any problems, I pray to God, pour my emotions out to Him. My best remedy for stress is music. I listened to music and sing.
Buy the Book:  Amazon
Author's Bio:
Jae Ellard is an author, speaker, and expert on developing the skill of awareness in the workplace. After years in senior communication roles crafting content for executives, Jae collapsed from stress-related adrenal fatigue. This life-altering experience propelled her to research human behavior, neuroscience, mindfulness, and organizational relationship systems. In 2008, Jae founded Simple Intentions and developed the Mindful Life™ Program to generate intentional conversations to disrupt patterns and create awareness, accountability and action at team and individual levels. Jae has taught the skill of awareness in more than 50 countries to thousands of employees at multinational corporations such as Microsoft, Amazon and Expedia.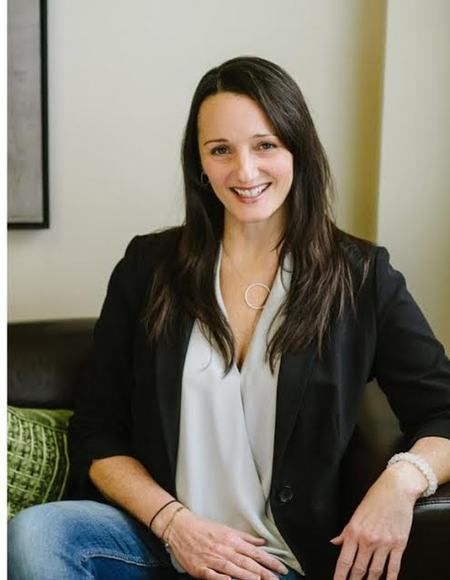 Jae is a columnist on workplace awareness for Mindful Magazine, as well as the author of 7 books on the topic. She contributes to the Healthy Living section on Huffington Post as well as the Simple Intentions blog. In 2013, she founded Seattle Wisdom, a community organization working to create and support conscious conversations in professional spaces in the Pacific Northwest. Jae has a master's degree in Communication Management from Colorado State University and a bachelor's degree in Broadcast Communication from Metropolitan State College of Denver. She holds certificates in co-active coaching and organizational relationship systems coaching.
Connect with Jae:  Website ~ Twitter  ~  Facebook  ~ LinkedIn
What prompted you to write Success with Stress?
Since 2008, I've had the amazing opportunity to speak on topics such as stress management and work-life balance in over 50 countries. I've learned that the conversations around stress do not differ much from country to country or person to person. I wanted to inspire people, regardless of job title, to become empowered to change the level, duration, and frequency of their stress in order to improve their quality of life.
What is the impact of stress on the mind and the body?
How stress shows up in the mind is directly correlated to how stress shows up in the body. The saying "you bring about what you think about" is very true here. For example, if you're experiencing anxious thoughts it's likely your body will follow – your chest will become tight, your muscles tense. Or if you're having thoughts of joy, your body will experience feeling relaxed, open and comfortable. It's difficult for the mind to experience a thought and have the body exhibit the opposite reaction.
What are some strategies readers can incorporate to change their relationship with stress?
The most important strategy is to be present to the reality of the situation. This is what it means to live with the skill of awareness. To see the world and how you show up in it is to look at the stress you're experiencing and understand the role you play within it. What are you saying or not saying that can reduce the stress of the situation? What emotions are present that may be helpful to acknowledge? The more present we can be with that which stresses us out, the more clear our actions are to reduce the stress we are experiencing.
How do you personally manage the stress that comes with being an author and business owner?
Meditation, meditation, meditation. My daily meditation practice sets the foundation for how I enter into the day and how I process what's real vs. the "story" of what's happening. Additionally, I plan time to be in movement (walking, yoga, etc.) and get out in nature as much as possible. Sharing moments with friends and family keep me grounded and connected to what matters most.
What other authors inspire you?
Elizabeth Gilbert, Jack Kornfield, Brene Brown, Eckort Tolle, Deepak Chopra, Seth Godin, Malcom Gladwell, David Whyte, Pema Chorden, Mark Nepo and Rumi   
Tell me about your next project.
I'm really interested in continuing to help people have conversations they want to have but don't know how to have or are fearful to have with themselves or others.  It sounds really simple to say what you mean, but simple doesn't mean it's easy to do.