I am very excited to go to Canada next month for a book signing event. I am so excited that one of my favorite author Ms. Chelle Bliss is attending. I really adore and loved her books. I have read most of her books. Meeting her in person is a dream come true for a book reader like me.
We have this shirt available to order for the said event. I ordered mine but need to send it back. The design of the shirt is beautiful. I do not like the size and it is way too big on me. I am very excited to get a different style and size. It should be there before the book event.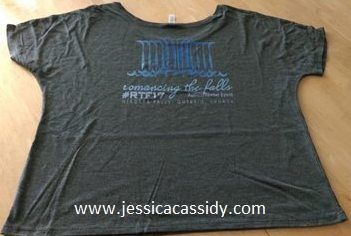 My husband will drive me to Canada. I am not sure if two of my kids will come with us. I know that my daughter will come. She is always my side kick with the book events I attended in our local library. She even wanted to own her shirt from the said event.