Book Description:
In May 1973, Assata Olugbala Shakur was involved in a shootout on the New Jersey Turnpike in which she was accused of killing New Jersey State Trooper Werner Foerster and assaulting Trooper James Harper. This resulted in her indictment of first-degree murder of Foerster and seven other felonies related to the shootout. A member of the Black Panther Party, she became a prime target of the Federal Bureau of Investigations Counterintelligence Program. When she joined the Black Liberation Army and went into hiding, between 1973 and 1977, she was placed on the FBI's Most Wanted List for three bank robberies, the kidnapping and murder of two drug dealers, and the attempted murder of two New Jersey police officers.
In March 1977 Assata Shakur was convicted of murdering state trooper Werner Forrester and was imprisoned.
Two years later
she broke out of the maximum-security wing of Clinton Correctional Facility in New Jersey, pistol in hand, as she and three cohorts sped out of the prison grounds. In 1984 she was granted political asylum in Cuba where she has lived ever since. On May 2, 2013, the FBI added her to the Most Wanted Terrorist List, the first woman to be listed. Assata Shakur: A 20th Century Escaped Slave is the story of Assata Shakur, before she became a fugitive and since.
I rated this book 4 ****'s 
Assata Shakur's life will keep you breathless  
 
This is my second book that I read from the author Ms. Barbara Casey. Just like my first book, I also loved reading the life and legacy of Assata Shakur. 
 
I loved to watch documentary especially about criminals on TV. It intrigues me and there is something unique about learning profile of criminals. Capturing them from the best authorities even mesmerizes me. 
 
Reading this book not only you learned from history but usually how Assata Shakur's life from the beginning to the end as being fugitive. What I loved about her is? She will not allow anybody to step on her toes because she is a black woman. This girl is feisty and loved her even more. 
History is a beautiful subject to learned so as this book. It is educational, thrilling at the same time phenomenal. Life is about experienced and this book will teaches you a lot more life itself. I loved that this book is about woman fugitive. It seldom happen that a woman is a fugitive and even captured my mind to read it even more.
Buy the book:  Amazon  ~  Barnes & Noble  ~ Books-A-Million
Author's Bio:
Barbara Casey is the author of several award-winning novels for both adults and young adults, as well as book-length works of nonfiction true crime and numerous articles, poems, and short stories. Her previous nonfiction true crime work, Kathryn Kelly: The Moll behind Machine Gun Kelly, has been optioned for a major film and television series. In addition to her own writing, she is an editorial consultant for independent publishers and writers, and president of the Barbara Casey Agency, established in 1995, representing authors throughout the United States, Great Britain, Canada, and Japan. Barbara lives on a mountain in Georgia with her husband and three dogs who adopted her: Benton, a hound-mix; Fitz, a miniature dachshund; and Gert, a Jack Russel terrier of sorts.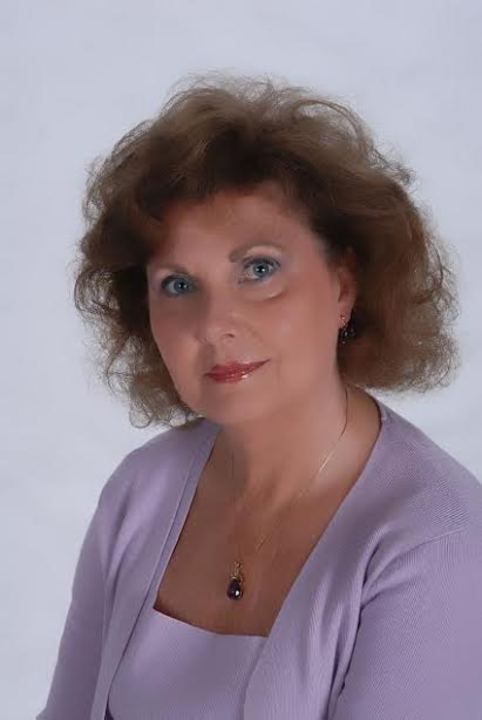 Connect with the author:  Website
How did you do research for your book?
Since this book is nonfiction, it was necessary to do a lot of research. It was made even more difficult by the fact that no other book has been written about Joanne Chesimard aka Assata Shakur other than her own autobiography. Because of her activities in the Black Panthers and the Black Liberation Movement, as well as the numerous crimes she supposedly committed, I was able to uncover a lot of information through interviews, court transcripts, newspapers, birth records, FBI documents, and writings of her associates who were involved with her in criminal activities.
What was the most difficult part to write in your book?
In writing about Assata Shakur, I wanted to present all of the evidence and facts about her life objectively and without bias. This was extremely difficult because of the crimes she committed and her behavior throughout her trials. I believe I succeeded, however, in writing a comprehensive biography that will allow the readers to make their own judgments of Assata Shakur.
In the title of your book you make a reference to Assata Shakur as being "a 20th century escaped slave." How did you come up with this idea?
Throughout her life, Assata Shakur thought of herself as a slave in a white man's society. When she escaped from prison, she once again referred to herself as a slave who had escaped. It just seemed appropriate to make that my sub title.
What made you write a book about Assata Shakur?
Until recently, all of my books have been fiction—novels written for adults and young adults. Last year I wrote my first book of nonfiction—Kathryn Kelly: The Moll behind Machine Gun Kelly, and it has been quite successful. In fact, it has been optioned for a major film and TV series. So when our government relaxed its closed-door policy with Cuba, the country to where Assata Shakur has been living in exile, I thought it would make an interesting book to look into her life.
Where do you get inspiration for your stories?
Inspiration for my stories comes in many forms. Many of my novels—such as The Cadence of Gypsies and The Wish Rider, the first two books in The F.I.G. Mystery Series—started out as a single line of poetry. From that I have developed The F.I.G. Mystery Series. Inspiration for my adult novel, The House of Kane, which was considered for a Pulitzer nomination, came to me because of my many years of working in the publishing industry. Probably the most unusual inspiration came to me when I wrote The Gospel According to Prissy, also a novel for adults. It is the story of a child who was born with the gift of prophecy and I first got the idea after reading an article in the newspaper of a five-year-old child who preached the gospel.