Book Description:
Unlike their black-billed cousins, yellow-billed magpies are rarely found outside California's central valley. So when they begin showing up in Samantha O'Malley's dreams, she wonders: are they calling me home?
Disappointed by failed fertility treatments and the break-up of her marriage, Samantha returns to her home town and slips into old habits, resuming her teaching career, even hooking up with an old lover. But she also renews her friendship with Craig, the school custodian she honors as her spiritual guide. The work they do together with Samantha's special education students will lead her to discoveries she never thought possible.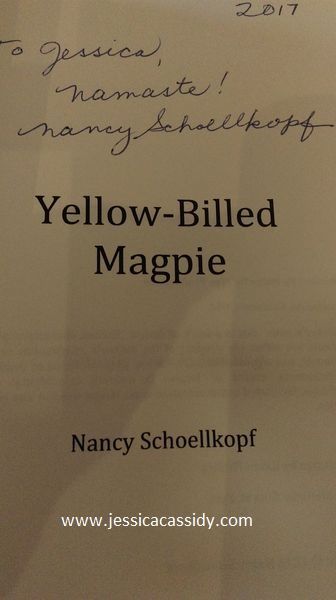 Yellow-billed Magpie is a love story, a spiritual journey, a quest to look beyond appearances to the mystical rhythms that guide the human heart.
I rated this book 5 *****'s 
Spiritual, powerful and second chance of love
I enjoyed reading this book so very much. It is spiritual, powerful and second chance of love. Divorced and childless Samantha gave up her first marriage and moved back to California, which she considered home. Life sometimes is not fair and we have to moved on. This is what happened to Samantha. I agreed to her decision to end the marriage to a man he thought she loved but was wrong.
Samantha is a very caring person. Being a teacher with disability is a tough job but with her kindness, patience and heart of gold, she helped kids success and find their strength. Lulu will amazed you. Echo is tough cookie. She will break your heart with her story.
It is also spiritual. Some scenes are even magical. At first, I thought this book is boring but boy was I wrong. You cannot judge a book by its cover.
This book is so emotional. I also has a special child and can relate to Samantha but while we will never give up for them, no doubt that special kids will shine.
Buy the book:   Amazon  ~  Add to Goodreads
Author's Bio:
Nancy Schoellkopf is the author of Yellow-billed Magpie, the first in her Easter Family series. Nancy has been telling stories and writing poems for many lifetimes. It goes without saying that she'd need a second income, so this time around she has happily taught amazing children in special education classes in two urban school districts in Sacramento, California. A full time writer now, she enjoys lavishing attention on her cats, her garden, and her intriguing circle of family and friends.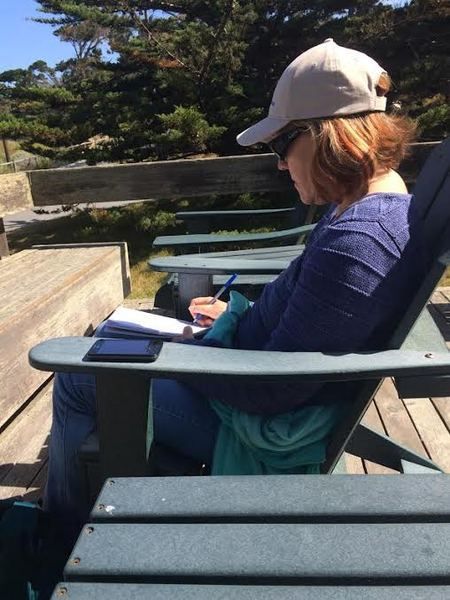 ​Connect with the author:    Website  ~   Twitter  ~   Facebook
Where do you get inspiration for your stories?

     I haven't always had the happiest life, but when I'm patient enough to pay attention, I see my life is filled with magic and synchronicity.  Characters for me to write about just spring up naturally.

There are many books out there.  What makes yours different?

Yellow-Billed Magpie and Red-Tailed Hawk are stories about quests, about women who are looking for their place in the world.  It's an ancient story that's repeated every day all over the world.  I've infused my stories with bird lore, a bit of fairy tale fantasy and spiritual wisdom I've learned from mentors and guides.  I hope I've created characters that are wild and fresh and vulnerable enough to touch readers' hearts.
Who are these guides and mentors?

I had a teacher in high school—Sister Mary—who told me I excelled in writing.  She's the one who gave me permission to call myself a writer, and the courage to actually

be

a writer.
Much later I met the real life Craig who became a spiritual mentor for me just as the fictional Craig is for Samantha.  He opened my heart to see the great potential in my writing.  He dropped his body in 2013; I miss him every day.
What advice do you have for budding writers?
Develop a practice.  Much the way an athlete cross trains or a musician practices scales, a writer must write.  Do it every day if you can, but at least three times a week.  This helps you develop a flow, so when a poem or story comes, you're ready!  Otherwise you sit around writing about writing.

What's the last great book you've read?
A. Edwina Gateley's spiritual memoir In God's Womb from Orbis Books.  Gateley has lived her life relying completely on Divine Guidance, and the Spirit has led her all over the world.  A poignant story of a humble woman of deep faith.