Book Description:
After months of marital bliss, Jessica Faraday and Murphy Thornton are still discovering and adjusting to their life together. Settled in their new home, everything appears to be perfect … except in the middle of the night when, in darkest shadows of her subconscious, a deep secret from Jessica's past creeps to the surface to make her strike out at Murphy.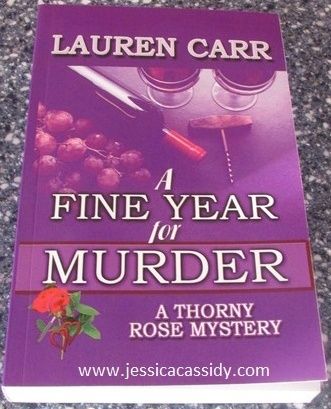 When investigative journalist Dallas Walker tells the couple about her latest case, known as the Pine Bridge Massacre, they realize Jessica may have witnessed the murder of a family living near a winery owned by distant relatives she was visiting and suppressed the memory.
Determined to uncover the truth and find justice for the murder victims, Jessica and Murphy return to the scene of the crime with Dallas Walker, a spunky bull-headed Texan. Can this family reunion bring closure for a community touched by tragedy or will this prickly get-together bring an end to the Thorny Rose couple?
Buy the Book:  Amazon  ~ Add on Goodreads
Book Trailer:
I rated this book five explosive and intense stars of this best suspense book
When you read Ms. Lauren Carr's mystery  book, you expect nothing but the best stories ever. I thought my last book of her that I read is my best, boy was I wrong? This book A Fine Year For Murder blow my mind to the highest level.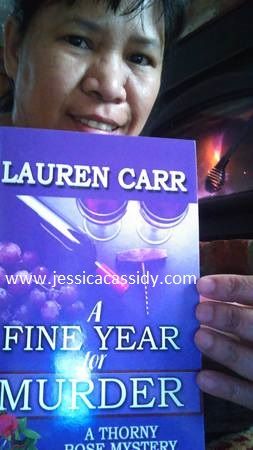 First, this book is HARD to put it down.  I am dying to solve the mystery. It gave me sleepless night.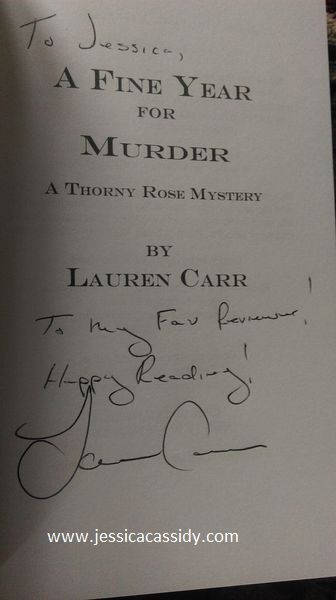 I adore this newly weds Murphy and Jessica. They are funny and sweet. Though they are still in their honeymoon stage but instinct pursued both of them to help the community, help the victims and prosecute the murderers, solve the crimes that were happened when Jessica was a child.
A Fine Year For Murder is my best book of Ms. Lauren Carr at the moment. It is explosive, intense and phenomenal. It deals with situation with teens. Dirty politics and abused power not only with the politicians but cops as well. I loved the scenery. Anything that has a nature, it always calms me but reading this book scares me too.  This story has many laughs out loud moments despite the fast beating of your heart. It is scary and intensely good.  You might hold on to your e-reader because Ms. Lauren Carr will put you to the edge of wherever you are situated while reading this book.
If you love books that will blow your mind, heart thumping and sleepless nights, A Fine Year For Murder is one mystery book you will not put it down. Actually, any books from the author is I highly recommend for you to read. I know that you will become a fan just like me.
Author's Bio:
Lauren Carr is the international best-selling author of the Mac Faraday, Lovers in Crime, and Thorny Rose Mysteries—over twenty titles across three fast-paced mystery series filled with twists and turns!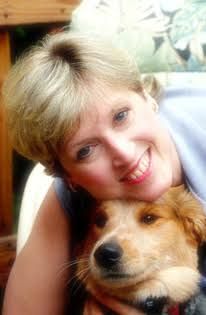 Book reviewers and readers alike rave about how Lauren Carr's seamlessly crosses genres to include mystery, suspense, romance, and humor.
Lauren is a popular speaker who has made appearances at schools, youth groups, and on author panels at conventions. She lives with her husband, son, and four dogs (including the real Gnarly) on a mountain in Harpers Ferry, WV.
Connect with Lauren: Website  ~  Twitter  ~  Facebook