A remote summer camp becomes a lurid crime scene when the bodies of two teenagers are found in a bloody, real-life rendering of a classic Grimm's fairy tale. Trapped in the wilderness, the remaining counselors must follow a trail of dark children's fables in order to outwit a psychopath and save the dwindling survivors before falling prey to their own gruesome endings.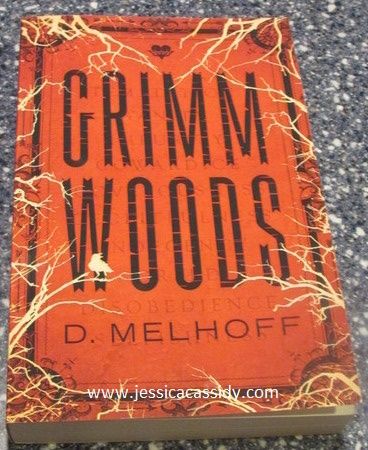 Drawing on the grisly, uncensored details of history's most famous fairy tales, Grimm Woods is a heart-pounding thriller about a deranged killer who uses traditional children's stories as tropes in elaborate murders. Set against the backdrop of modern-day Michigan, it's a journey through the mind of a dangerous zealot and a shocking glimpse into the bedtime stories you thought you knew.
I rated this book 5 *****'s
This book is disgustingly but scary good
I surprised myself when reading this book. I cannot believed I actually enjoyed reading this book. As much as I loved reading fairy tales story and Cinderella is my all time favorite, Grimm Woods is a twist from regular fairy tales stories. This book is disgustingly but scary good. It is actually hard to put it down. I start reading it at night and finished the following day.
I never been to summer camp or things closed to that. This story is full of adventures. It is a typical teenagers that deals with situations like drugs and sex which is normal when you explore new things in life. I am so glad I did not experienced those kind of situations when I was at their age. I did not see it coming. I was blown away. This book will teach you how to survive and be responsible.
Scott and Brynn are my favorite characters. I loved the setting and I know that my family will enjoy that kind of environment. This book is a must read if you love horror. I am not a fan of horror but I did surprised myself enjoying this story.
Buy the Book:  Amazon
Author's Bio:
D. Melhoff was born in a prairie ghost town that few people have heard of and even fewer have visited. While most of his stories are for adults, he also enjoys terrifying younger audiences from time to time, as seen in his series of twisted picture books for children. He credits King, Poe, Hitchcock, Harris, Stoker, and his second grade school teacher, Mrs. Lake, for turning him to horror. For more information, visit
www.dmelhoff.com
.
Connect with the author:  Book Website  ~  Twitter ~  Facebook