Book Description:
What if you could choose your heaven now? Go on a celestial shopping trip of sorts? Thirty-five-year-old Vivienne does just that, as she lies dying in the ICU; a fatal walk into the path of a truck. In her final week of life, Vivienne treks through the Heavens of a priest, a best friend, a homeless child, and a lover who never was. Vivienne's guardian angel, Noah, who may just be her soul mate, escorts her through selections of Heavens and through the confusion Vivienne experiences as she flounders between a doubt of life and the certainty of death. Although her visits to varied afterlives provide peace and beauty, choosing proves not so easy: Vivienne's love for her young son and her earthly father pull her from her colorful journey—and from her divine love of Noah.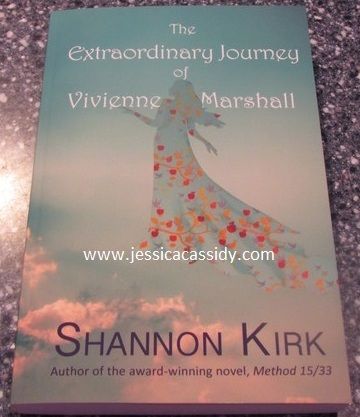 The nature of love, the variety and magic of life, unending hope, and the importance of saying goodbye are central to this uplifting tale.
I rated this book 4 ****'s
What would heaven looks like 
 
This book is very extra ordinary indeed. It is mesmerizing to read, powerful and unbelievable. I know that I ask myself what would heaven looks like. This story is somewhat answer my question.  
 
What a beautiful love story. One of a kind that I ever read. Now I know that true love always remain after death though this book is fictional. True love never dies because in heaven it will continue and never end this time. 
As a worker in a nursing home and saw many old residents dying, I wonder if this is what they see when their body will leave the earth. There is no pain, sorrow but happiness. What a very sweet and tragic read too. One of the sweetest book I read and loved it.  If you are looking for an inspiration book, this book is beyond that.  
Buy the Book:   Amazon ~ Barnes & Noble
Author's Bio:
Shannon Kirk is the awarding-winning author of the international bestselling Method 15/33 (psychological thriller–bestseller in Colombia and Spain, will be lead title in Italy, 2017) and Heavens (Literary Fiction). Method 15/33 has received multiple accolades: 2015 Foreword Review Book of the Year (Suspense); Winner of 2015 National Indie Excellence Award, Best Suspense; 2015 USA Best Book Finalist; School Library Journal's Best Adult Books for Teens (2015); and Finalist in 2013 William Faulkner William Wisdom Creative Writing Competition (when a Novella). Method 15/33 is optioned for a major motion film and has sold to nineteen foreign rights.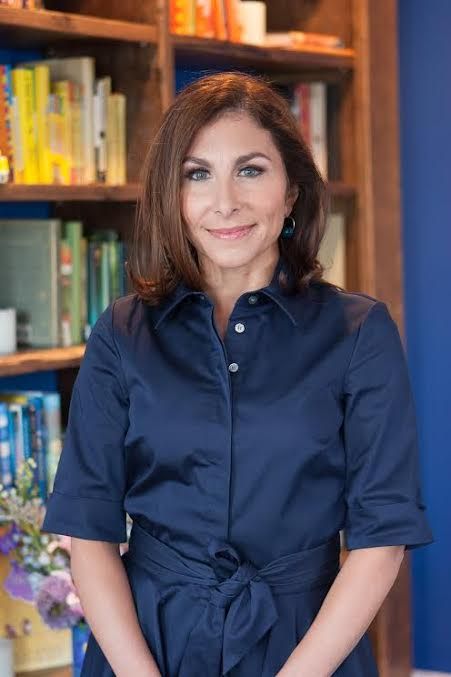 When not writing, she is a practicing lawyer, residing on Massachusett's Cape Ann with her husband and son and two cat writing accomplices, Marvin Marquez (in honor of Gabriel Garcia Marquez) and Stewie Poe (Edgar Allen Poe).
Shannon enjoys writing in several genres: literary fiction, psychological thriller, young adult, and poetry. She has been honored three times by the William Faulkner William Wisdom Creative Writing Competition. ​
Connect with the author: Website  ~  Twitter  ~  Facebook
Book Trailer:
What's the funniest thing that ever happened to you?
There have been so many funny things in my life, so I'm sure I can't identify the funniest. The one I'm thinking of today was a day my mother and I were Christmas shopping. As we were walking through the parking lot to our car, a driver backed up into us, because he wasn't watching one bit for pedestrians. My mother slammed her hand on his trunk, as we curled our bodies to brace for the impact. He jammed on the brakes, thank God. We quickly jogged out of the way and I shouted back at the driver, "Nice car!"  My mother started howling with laughter, because A. In this situation, a normal reaction would be to swear, right? Not comment on the person's car. And B. I said it mockingly, but the truth was, it was a brand new luxury vehicle, black, shiny, beautiful. My reaction made no sense. Even I don't know why I said it.
My mother and I laughed so hard we had to sit on the tar in the parking lot to catch our breaths. To this day, whenever some driver does something wrong to us, we shout, "NICE CAR!"
I guess it's an inside joke.
The scariest?
I can't discuss it. Let's just say I shrink in fear of ceiling fans.
The strangest?
The strangest thing to happen to me is recounted in The Extraordinary Journey of Vivienne Marshall. The scene where ten-year-old Lachlan takes Vivienne to the botanical garden to make her step away from a damaging routine, basically giving her a "church" in nature, that happened to me. I still consider this event so strange and unexplainable, that a ten-year-old would have the spiritual and psychological wherewithal to bring an adult to a botanical garden, that he himself had never been to, to "cure" her, this is never going to leave my mind. And, as in the book, my real-life Lachlan later became a priest.
What's the most courageous thing you've ever done?
Walk away from something I loved with my whole soul, but could not have. Requires commitment every single day and will until the day I die.
Any hobbies?
I collect seaglass and make sculptures with them. Here's a picture of one. This one is called Love Letters on Rocky Neck.