Summer of Love & Murder
Joshua's eldest son, Joshua "J.J." Thornton Jr., has graduated at the top of his class from law school and returns home to spend the summer studying for the bar exam. However, to Joshua's and Cameron's shock and dismay, J.J. moves into the main house at Russell Ridge Farm, the largest dairy farm in the Ohio Valley, to rekindle a romance with Suellen Russell, a onetime leader of a rock group who's twice his age. Quickly, they learn that she has been keeping a deep dark secret.
The move brings long-buried tensions between the father and son to the surface. But when a brutal killer strikes, the Lovers in Crime must set all differences aside to solve the crime before J.J. ends up in the cross hairs of a murderer.
Praise for Lauren Carr's Mysteries:
"Lauren Carr could give Agatha Christie a run for her money!"
– Charlene Mabie-Gamble, Literary R&R
"As always, Lauren Carr brings an action-packed story that is almost impossible to put down. Her mystery plots have so many twists and turns that I didn't know if I was coming or going. And the action just didn't stop from the very beginning till the very end." – Melina Mason, Melina's Book Reviews
I rated this book 5 *****'s
This book blow my mind away
Wow! I am still speechless after I finished reading this book. Ms. Lauren Carr blow my mind away with this story. I thought I figured out the killer, oh boy! was I wrong. This story will amazed you breathlessly. It is oh so good. If you are a music lover like me, no doubt you cannot put this book down. Gosh! I spent many late hours reading this book. I even wake up early morning and finished what pages I left off. This book is hard to put it down.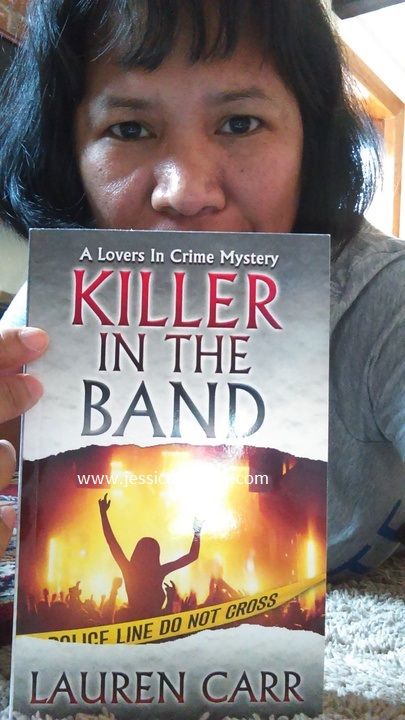 My favorite characters are Joshua and Cameron. I want to read where they first met. These two are so cute and adore them both.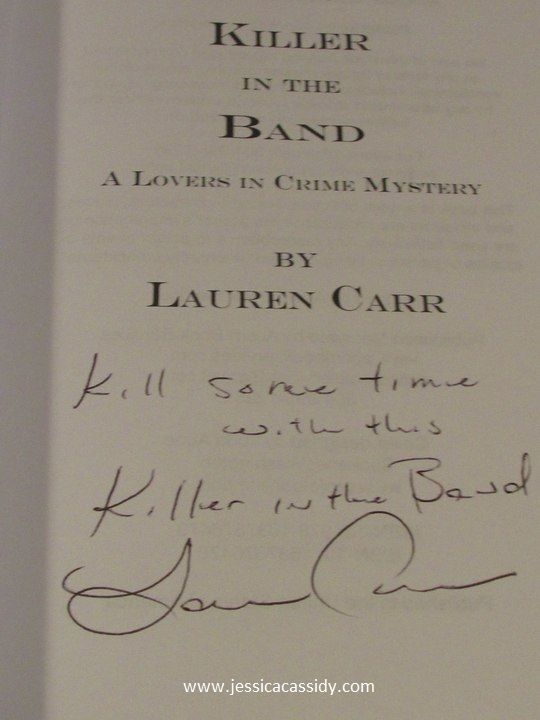 The characters will keep you busy. Suellen and J.J. loves story is different but you cannot help but fall in-love with them too. This book is so emotional and heart thumping too. Goodness gracious Ms.Carr, I always scream while reading this book. The book is so intense. Be prepare as you are in a bumpy first ride but smooth in the end.
My new favorite book from the author. She did a phenomenal job writing this story. I am so glad that justice was served. I cannot tell you who, you need to find it for yourself. I wish I could give this book 10 stars. It is one of the best mystery books I read recently. Thank you Ms. Carr, you never stop to amaze us. I cannot wait to read your next book.
Buy the Book:
Author's Bio:
Lauren Carr is the international best-selling author of the Mac Faraday, Lovers in Crime, and Thorny Rose Mysteries—over twenty titles across three fast-paced mystery series filled with twists and turns!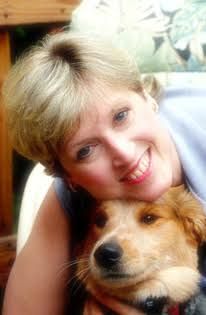 Book reviewers and readers alike rave about how Lauren Carr's seamlessly crosses genres to include mystery, suspense, romance, and humor.
Lauren is a popular speaker who has made appearances at schools, youth groups, and on author panels at conventions. She lives with her husband, son, and four dogs (including the real Gnarly) on a mountain in Harpers Ferry, WV.
Connect with Lauren: Website  ~  Twitter  ~  Facebook