"He had an itchy feeling, something he had seen that his memory had recorded but that he wasn't paying attention to…"
When a man has everything, he can afford to be generous. Lawyer, philanderer, and horseman Grant Wodehouse is generous to a fault—until he's stabbed to death with a pitchfork in his barn. The killer could be anyone—his lover's husband, his troubled son, the homeless guy he lets sleep in his barn, his unscrupulous partner or even his wife.
​Methodical Detective Sam Lagarde doesn't miss a clue as he questions an ever-growing list of suspects, only to discover the killer has been hiding in plain sight the entire time. Always one step behind the killer, finally Lagarde's only recourse is one he never wanted to take.
I rated this book 4 ****'s 
Greed won't do you anything good  
 
As much as I don't like Grant, he has a good heart and take care of his kids. This guy is maybe a typical guy lol that likes women. He has looks, money and am sure most women wanted that.  
 
This book is very intense. It makes you twist on the couch if you are reading it that way. It is so good. I thought I figured out that I found the murdered but darn! I did not see it coming. This book is a heart thumping book to read. I enjoyed reading it 
 
Greed won't do you anything good. It is such a beautiful lesson that I learned from this book. I love the setting. It made me missed our barn and our horse.
Buy the Book:  Amazon  ~  Barnes & Noble
Author's Bio: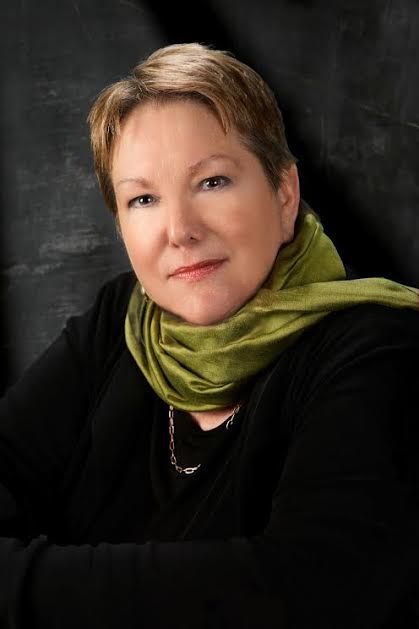 Ginny Fite is an award-winning journalist who has covered crime, politics, government, healthcare, art and all things human. She's been a spokesperson for a governor and a member of Congress, a few colleges and universities, and a robotics R&D company. She earned degrees from Rutgers University and Johns Hopkins University and studied at the School for Women Healers and the Maryland Poetry Therapy Institute. No Good Deed, published by Black Opal Books in 2015, is her second Sam Lagarde mystery/thriller set in Charles Town, West Virginia.
Connect with the author:  Website  ~  Twitter  ~  Facebook
Author interview for Jessica Cassidy with Ginny Fite, author of No Good Deed Left Undone
How did you do research for your book?
My books usually start with a question, sometimes well before I begin writing. For No Good Deed Left Undone, the question was whether anyone had redone the Oedipus story in modern times. I began my own investigation by rereading the ancient Greek tragedy.
My experience as a journalist reporting about crime—the who, what, where, when, and how of it—gave me only an after-the-fact look at the process for collecting evidence, thinking about it, and using it to formulate a theory of the crime. Research is like reporting. The more facts I gather, the better the story will be. The Internet is a treasure trove and I'm happy to fall down that rabbit hole for long periods of time.
Sam Lagarde, the detective in the mystery No Good Deed Left Undone, is a lieutenant in the West Virginia State Police. His position doesn't actually exist in the state police structure—which gave me great latitude in how Lagarde conducts himself—as I discovered researching state police forensic resources, how they might use FBI data, and how and when local and state police interact.
As I made my way through Lagarde's investigation, I researched state laws regarding specific criminal acts, the virulent abuse of opioid drugs and their effects on the body, and the side effects of drugs for attention deficit and anxiety on susceptible young people—which sometimes turns out to be uncontrollable rage.
Some research is physical—how do you whack a person on the back of the head with a fireplace poker, where does the weapon strike them if you're shorter than he is, and what happens. My sons are helpful with this kind of inquiry.
However I research, the information invisibly strengthens the story, the way sinew unites muscle to bone.
Which is the hardest character to write?
The hardest characters to write in mysteries are the killer and the victim, maybe because they are the crux of the matter.  
I want to make sure these characters aren't stick figures. They need to matter to the reader. To achieve that, the reader must know them intimately. Hopefully, I've written scenes that enable the reader to see them as I do, to get inside their heads a little and experience the world from their point of view—what they want, what hurts them, who they love.
My novels are a way for me to figure out why someone would kill another person. They're an effort to lift the cover on violence and peek inside the abyss. To give the reader a glimpse of what we're most afraid of, the characters need to feel as real as if you'd met them in the supermarket check-out line.
Even if I invent a reprehensible boor like Grant Wodehouse in No Good Deed Left Undone, somewhere someone grieves his death. In this case, his wife Emma grieves for him, even if no one else does. But Emma, of course, is the first person Sam Lagarde suspects. To put meat on a character's bones, I give them a little bit of who I am—the good and the bad.
I write every day, in the morning, even on weekends. I get antsy if I don't, the way a runner is physically uncomfortable if she skips a day of running.
Years of being a professional writer taught me the utility of discipline and deadlines. I use anything that works to keep me at it but the secret is that I love writing. It's my favorite thing—better than chocolate.
Sometimes, a story will drag me out of bed in the middle of the night with either a revelation or a correction. The idea will torment me until I get to my laptop and open the file. Often I wake with an image—oh, her eyes are gray—or background: he went to Western Maryland College. Some middle of the night calls tell me a specific word on page 72 is wrong. I suspect this is called obsession.
While I'm writing a novel, the process seems to be in charge of me rather than the other way around. There's a story demanding to get out there onto the page and it will do whatever it has to do to make me write it down.
Having a scheduled time to write helps the story find me and, to some extent, corrals it in a way that lets me interrogate it. I frequently say out loud, "So what happens next?" Then I wait for the alarm in my head to ring at 3 a.m.
What is your next project?
I'm currently finishing the third Sam Lagarde mystery titled Lying, Cheating & Occasionally Murder in which a man is shot and Lagarde first suspects his scientist wife.
My agent is looking for a publisher for a completed political thriller, No End of Bad: After her FBI husband is killed by rogue agents, Margaret Turnbull and her daughter must fight his assassins to save their own lives and restore his honor.
And I'm also working on several other projects in various stages—a fantasy/thriller quest novel, a romance, and a ghost story. You can see from that list that I don't plan to stay in one genre!
What is your favorite dessert?
Since I was a child, I've loved chocolate éclairs when they're made with puff pastry, infused with vanilla custard, and topped with real chocolate glaze. Yummy. I can find them in a quaint bakery called The Sweet Shop in nearby Shepherdstown. Seven miles doesn't seem very far to go for this treat.
On the other hand, a fruit cup with strawberries, kiwi, blueberries and pineapple can make me think twice about my choice of sweets. I'm often of two minds about everything.