Book Description:
This book was written out of a desire to share with others who have loved ones with Alzheimer's disease what I have experience as Grace' caregiver and friend. I wanted to capture the emotions, the expected and the unexpected issues, the painful times as well as the humorous and loving moments that Grace and I have shared as a result of this disease. This is not mean to be a handbook for dealing with Alzheimer's disease, but I hope that by sharing my feelings and experiences, readers may recognize they are not alone on this particular journey.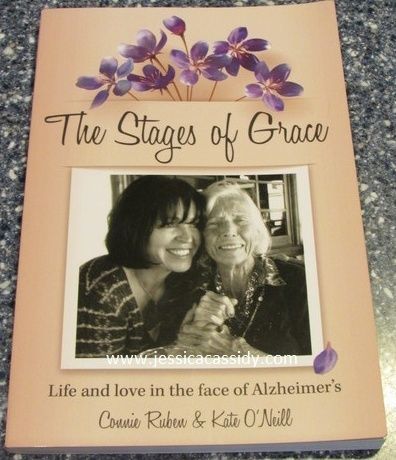 I rated this book 5 *****'s 
The most emotional book I ever read
Prepare a Kleenex beside you the moment you start reading this book. I am wrecked right now after finishing this book. It is the most emotional book I ever read. My hats off to Connie for her unconditional love for Grace.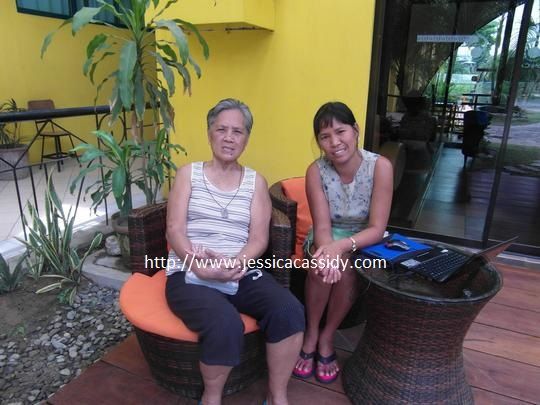 The most beautiful story I ever read. It is a short story but you will feel love the moment you turn each pages. The struggle and the laughter that Grace will shared to you will melt your heart. I so loved reading this book. For one, I missed my Mom who is half way around the world far away from me. It has been four years since the last time I see her. I cannot wait to see her next year I hope. I am saving my money to see you my dearest Mama. Secondly, my Mom-in-law is 81 and I experienced some situations as Grace but not as hard. Third, working in a nursing home is the best job for me even though I am only a part-time housekeeper. Reading this book spread my love to Miss R who is 93 years who is my favorite resident at work. She is my Grandma not by blood but by heart. I loved her so much. I wish God will give her more strength to have a longer life or else I do not know what to do.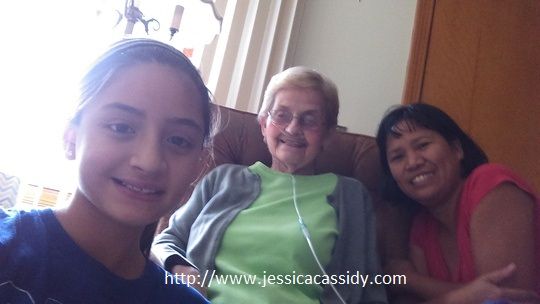 Please give your Mom a hug for me. How lucky and blessed you are to see her and feel her touch and love. I am envy you because I missed my Mom so much. This book teaches us that life is too short and that we need it to spend it to the person whom we love and cherish the most. The author did captured all those emotions. What an amazing story to be told of how elegant, funny and lovable Grace is. I am so full of love and thankful to my Mom for everything she has done to us. I love you Mama so much.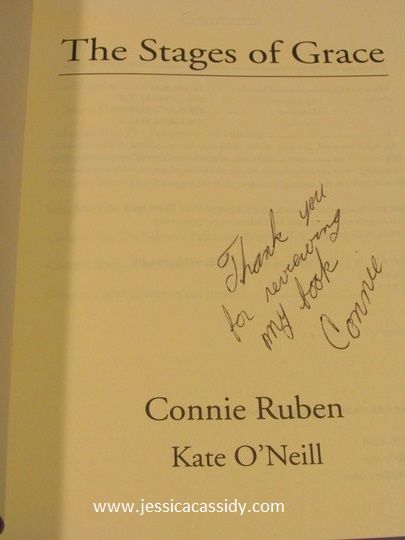 The last chapter of the book is the hardest to read for me. I bawled so much. Ms. Connie, you did a phenomenal job writing this book. Thank you so much for your unconditional love to Ms. Grace.
Buy the Book:
Author's Bio:
Connie Ruben is an entrepreneur with well developed management skills. She has run several large companies, and prides herself on empowering others to work to their full potential. Connie also has an intimate knowledge of the challenges and joys of caring for a family member with Alzheimer's disease, as her mother-in-law Grace was diagnosed with advanced Alzheimer's disease in 2003. While Connie still struggles to balance her work life and home life, her understanding of this disease has made it easier for her to negotiate the demands of being a caregiver, as well as a wife, mother, and employer. She has written this book in order to share the insights she has gained as Grace's primary caregiver and friend. Most importantly, Connie wants this book to assure others that caring for someone with Alzheimer's disease can be enjoyable, life-affirming, and emotionally significant.
Connect with the author: Website
What was your motivation for writing the book?
My motivation was not very loving.  I had been on an emotional and physical overload trying to deal with Grace, her disease and all of the challenges along with my full time job and normal life requirements.  Grace was still able to travel south in the winter and I would join her for one week a month to give the caregiver a break.  I was having a major challenge with the caregiver and needed to stop what I was doing and fly to the desert to terminate her employment, hire a new person and then fly back to Calgary for work.  I was so tired and on purpose went to the airport 4 hours early so I could just escape from the needs and have some time to myself.  I had just ordered a glass of wine when I realized the lady sitting next to me was sobbing passionately.  I, being  me, leaned over to ask if I could assist.  She informed me her father had just been diagnosed with Alzheimer's and she was terrified.  I spent the next two hours sharing my experience and felt good that she was able to laugh towards the end.  It was when we both departed to our flights, that I said to myself "I'm going to write a book – so the next time this happens, I can just hand the person a copy and go back to my wine"
What do you hope to accomplish by people reading the book?
Alzheimers is the 6th leading cause of death and it is very scary to have knowledge that your loved one is going to reach a point where they no longer can function and no longer know who you are.  I wanted to share my stories with the hope of taking some of that fear away.  I want people to know its ok to laugh. I want people to learn to grieve the loss of their loved one as they knew them, but then welcome this new person into their life.  So much fun can be had by accepting.  This is my hope.  
Tell me about your co-author?  How did this work when it's a memoir?
As I've never written a book before and struggle with getting my thoughts on paper, I opted to hiring someone to help me.  I spent months recording my thoughts and my stories.  I carried a recorder everywhere I went and whenever I could, I would tell stories.  It was really a special thing for me.  When I was finished, I sent the recordings to Kate, my co-writer, and she put them  to written word and in a format which allowed me to begin to edit.  I had Kate meet Grace and Peter, my husband so she could know their personalities and assist in writing as they would talk or act.
What is your favorite story in the book?
Ii  think the mint jelly story will always be a favorite as not only was it quite funny, it was also a turning point in helping me realize I needed to accept more and not try to control. (yes, very difficult for me).  Grace, in her disease, obviously really wanted that mint jelly and I was being practical in not letting her have it.  When we sat down to the table and the mint jelly was sitting in the center, I just laughed.  I laughed at the thought of Grace shoplifting, and I laughed at my own craziness to think I was in control of this disease.  It was a changing point in my life.