Book Description:
 "The little girl lay under the hay stack scarcely breathing. Sweat poured down her face and dripped into her eyes; her heart pounded through her thin chest. Tiny flecks of hay clung to her wet skin, making her itch. She squeezed her nose tightly afraid she'd sneeze. Eyes clamped shut, she lay there. Flies buzzed around her, crawling on her. She didn't move. She didn't know how long she'd been there in the loft. She didn't care how long she stayed. She couldn't move. Not yet."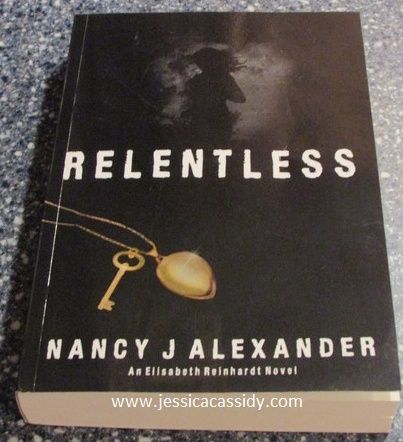 Nearly a lifetime after a childhood filled with misery and abuse, Gina, now a successful doctor, finds herself thrown back into a terrifying world where her nightmares become far more than just a dream. With the help of an unconventional therapist with secrets of her own, the hunt is on and Gina fights for her life in this harrowing tale of cat and mouse.
I could rate this book 10 **********'s 
The best book for me for the year 2016
I have read so many books and reviewed for this year 2016. Relentless by Ms. Nancy Alexander is my best book for me. Why? It is because not only this book is thriller but it is the worst parents nightmare. Can you imagined if your little girl being kidnapped, touched inappropriately, tortured, released and unfortunately killed by some evil guys?
This book is so scary good. There are times I need to take a moment and collect myself. My heart never stops beating so fast especially the last five chapters. It has everything you need from a thriller book. It is full of action pack. It feels like I am watching a crime show on TV. It is
beautifully written by the author. It is also my very first time to read her writings. I cannot wait to read her other books or the next book of this series. 
Gina Reynolds is one brave girl. My favorite character from this story. She has been though a lot from parents who does not believe in her. I feel heartbroken for her. I am so glad that there were angels out there to protect her tiny wings and  help her spread to become a successful adult. This story is so emotional. Prepare a Kleenex with you though I did not cry but my heart is aching especially for Gina.
What makes Relentless book my favorite and best book for the year 2016 for me? It is because of those people who are willing to risk their lives like the foster Mom, school counselor, psychiatrist, cops, FBI agents and especially true friends that open their arms to help Gina. Those are some heroes of this story.
There are times in our lives that we have no choice but to be brave and face our enemy. Gina done the justice that she wanted and for other girls who are victims of this awful situation. We might be fearful, wicked but once we think enough is enough, we have the strength to end the cruelty. I am so proud of you Gina, you are phenomenal and tough girl.  
I could rate this book ten stars. It is a very long book to read but it is worth reading. You never know what lessons from this book you will learned especially having a little girl. 
Buy the Book:   Amazon  ~  Audible
Author's Bio: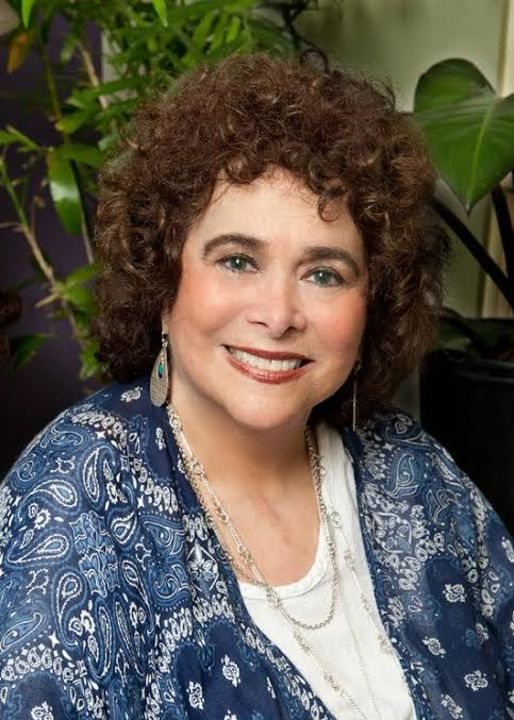 Love of the mystery/thriller genre combines with psychotherapy training and experience to produce an emotionally supercharged dramatic novel. Nancy Alexander has devoted much of her professional life to helping survivors of childhood trauma; their distress has been ingrained and works to create characters who give voice to their plight. To analyze the evil minds that prey on others and the intricacies of law enforcers who pursue them seemed a natural interlacing of professional, literary and creative interests.
Connect with the author:  Website  ~  Twitter  ~  Facebook
Which was the hardest character to write? The easiest?
In Relentless, all of the characters flowed easily but the character who was the most fun to write about was the antagonist, Jake. I really enjoyed creating him and 'getting into' his character. Another characters I enjoyed writing was Hattie, she was integral to the plot and to the traumas, her daughter suffered.
Where do you get inspiration for your stories?
Many of my characters are derived from years of working in the mental health field and from practicing social work. The work gave me experience with a vast array of psychiatric disorders, the complexities of child abuse and it's outgrowth, family dynamics and conflicts, the justice system, social justice issues, as well as health and medical issues. Other influences come from my own life experiences, childhood experiences, and intrapsychic sensitivities along with an overarching need to advocate for the underdog.
Do you ever get writer's block? What helps you overcome it?
If I'm away for a book for a while I'll re-read to bring myself back into the story trance and if that isn't enough I'll discuss the book with someone and that will help clarify my thoughts.
What is your writing schedule?
I generally write in spurts, inspiration strikes, I'll write intensively for weeks on end, and if interrupts that process I'll work on another project until I can get back to my novel.
What advice would you give budding writers?
Write what you know and care about and write with your heart not your head.
If there is one thing, you want readers to remember about you, what would it be?
There is a psychological, social, ethical, humane or moral message, embedded in the fiber of the characters and the plot line. It's the real reason I write.