Book Description:
Never tell Mac Faraday not to do something.
Spencer's police chief, David O'Callaghan, learns this lesson the hard way when he orders Mac Faraday to stay away from the south end of Spencer's mountaintop – even though he owns the property. It doesn't take long for Mac to find out what lies on the other side of the stone wall and locked gate, on which hangs a sign warning visitors to Keep Out!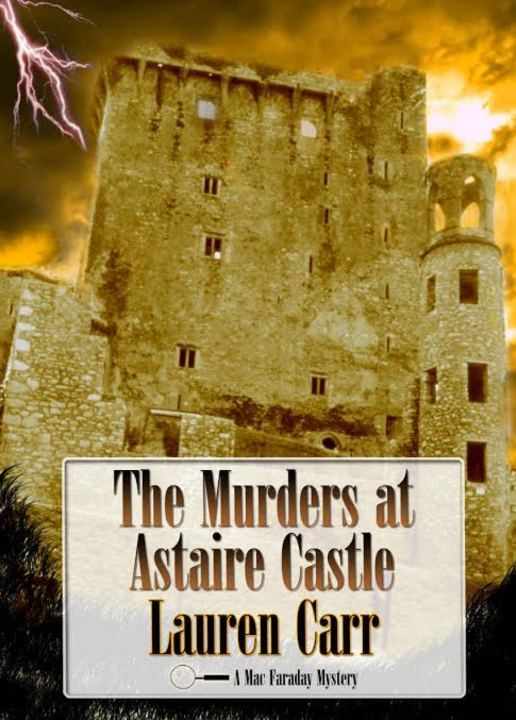 Topping the list of the 10 top haunted places in America, Astaire Castle is associated with two suicides, three mysterious disappearances, and four murders since it was built almost a century ago – and Mac Faraday owns it!
In spite of David's warning, Mac can't resist unlocking the gate to see the castle that supposedly hasn't seen a living soul since his late mother had ordered it closed up after the double homicide and disappearance of Damian Wagner, a world-famous master of horror novels.
What starts out as a quick tour of a dusty old castle turns into another Mac Faraday adventure when Astaire Castle becomes the scene of even more murders. Mac is going to need to put all of his investigative talents to work to sort out this case that involves the strangest characters he has run into yet – including a wolf man. No, we're not talking about Gnarly.
I  rated this book 5 *****'s 
It is scary good
My very first time to listen to Ms. Lauren Carr's audio book though I read so many of her amazing stories. The narrator did an amazing job. He is fun to listened too.
This book is scary good. I thought I figured out who the killer is, boy! I was wrong. The turns and twists of this story made my mind goes crazy. This book is perfect for Halloween as well though it is beyond better than a Halloween book.
The characters keep me intrigued. The setting is so intense. I bet if I visit this castle, I will run for my life. There is no way I have the guts to step my foot on this haunted castle. Do you believed in ghost? I know I do, though I have not seen any but feel them.
This book is one of the best for me from Ms. Lauren Carr's mystery book. She did nailed the mystery queen on this book for me. It is hard to put my Nook down so as the rest of her books. Kudos to Ms. Lauren Carr's, this is the best mystery book from you. I cannot wait to listen or read your new books.
Buy the Book:   Amazon  ~  Audible
Author's Bio:
Lauren Carr is the international best-selling author of the Mac Faraday, Lovers in Crime, and Thorny Rose Mysteries. The twelfth installment in the Mac Faraday Mystery series, Candidate for Murder will be released June 2016.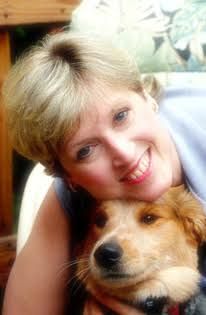 Lauren is a popular speaker who has made appearances at schools, youth groups, and on author panels at conventions. She lives with her husband, son, and four dogs (including the real Gnarly) on a mountain in Harpers Ferry, WV.
Connect with Lauren: Website  ~  Twitter  ~  Facebook
Book Trailer:
Lauren Carr Interview for Jessica Cassidy
Interview Questions:
Why did you choose to write a recurring character into your books? Do you try (or expect) to keep Mac Faraday and the rest of the gang relatively unchanged from book to book, or do you try (or expect) to develop them over time?
Believe it or not, I did not plan on writing a series. When I dreamed of being an author, I always dreamed of writing stand-alones—big thick deep stand-alones. But then, when I wrote my first book that was published, A Small Case of Murder, I discovered that after spending so much time developing a character, in this case, Joshua Thornton, that I wanted to stay with him, and I still go back to him in the Lovers in Crime Mysteries.
By the time, I got to Mac Faraday with It's Murder, My Son I was hooked on developing a character and sticking with him. Yes, my characters do change. I believe it is because they are real people to me. That's what brings them to life to the reader. Like real people, they change due to the circumstances that they are in. For example, falling in love or even something like inheriting an overly-intelligent dog.
In Mac's case, he suddenly comes into $270 million on the same day that he loses everything in a nasty divorce. That's enough to change any man. Being down to earth, Mac does manage to see the humor in the ways of the rich and famous who surround him, which amuses my readers.  While his friends enjoy a life of extravagance, in Blast from the Past, Mac notes that the monthly bill for Gnarly's grooming costs more than he spends annually at the barber. Yet, he also adapts socially over time to the new power that he holds.   
How would you categorize your books? (Or, into what genre would you place your books?) Examples might be … Suspense novel, Thriller, Cozy, Hard-boiled, Police Procedural, Paranormal. Cross-over. Do you find there are advantages/disadvantages to labeling it as such?
There are both advantages and disadvantages to labeling an author's books.
The Advantage: Readers know where to look for your books and have a certain expectation.
The Disadvantage: Traditional publishers and bookstores sometimes have trouble knowing where to place you.
That's the beauty of being an independent author and publisher. I can write outside the box. One reviewer has coined the phrase "gritty cozy" for my books. Another reviewer says that my books have "a touch of crime drama to the cozy without losing the cozy charm."
Amazon has also placed my books under police procedurals. They are cozy mysteries because Mac Faraday is a retired detective. However, he is hired on contract by the Spencer police department to help with murder investigations. That places it in the police procedural category.
Let's go with gritty cozy. That sounds like more fun.
How do you fact-check your books? Internet research? Consulting with experts? First-hand experience? What was your most challenging topic to research? What was your most exciting topic to research?
All of the above. Back before the Internet (which I love!), I started out phoning the police.
Being a newbie, when they answered, I said, "I have dead body. He was murdered, but it looks like a suicide. So when you come, what are you going to do?"
The police officer on the other end of the line got excited. "What? You have a dead body? Murder? Where are you? Who is this?"
I told him where I lived. Then, I realized I was so excited about being an author doing research on a murder that I failed to mention that this was all fiction. Scared out my wits, with visions of the police digging up my yard for a dead body while I tried to explain that I was just writing a book, I slammed down the phone and spent the rest of the day peering out the window looking for the police. At least I was smart enough to not call them on 9-1-1.
Now, I am lucky in that I have a handful of friends who actually work in these professions who I can check with. They supply me with small details that you can't find anywhere on the Internet, which proves to be invaluable.
If your books are set in a real place: Do you take liberties with your setting, or do you try to be true to its geography and/or local environment? How important is this setting to the character(s) and/or plot(s)?
The Mac Faraday Mysteries take place in Spencer, (a fictional town) set on Deep Creek Lake (a real lake) in western Maryland. While Spencer is a fictional town, I have stayed true to the local environment. Deep Creek Lake is a resort area in western Maryland. There are a lot of seasonal residents from metropolitan Washington DC.
Of course, there is a story behind how the Mac Faraday Mysteries ended up set in this fictional town.
Years ago, my sister-in-law had asked me to set a murder mystery in her home town, a sweet summer place in Wisconsin called Pelican Lake. At the time, I was working on a storyline that wasn't a good fit for the Joshua Thornton Mysteries, my first series. So I went to work on a new series set on a lake in the resort town of Pelican Lake.
I had completed the first draft of It's Murder, My Son in time for a visit from my sister-in-law. Excited about a murder set in her town at her request, she asked for all the details. When I mentioned that the murder victim was killed in her house, I was surprised to see horror on her face. Since her home and property had a unique design and layout, anyone knowing her could easily tell that the murder took place in her home.
For the sake of family harmony, I decided to do a re-write.
As luck would have it, my family started vacationing at Deep Creek Lake in Maryland. Like Pelican Lake, Deep Creek Lake is a resort area. It was child's play to pick up my series in Pelican Lake and plop it down in Western Maryland, until I asked the local police department to let me portray them as a bunch of idiots.
In the storyline for It's Murder, My Son, homicide detective Mac Faraday discovers that his birth mother is the late Robin Spencer, America's Queen of Mystery and he is her sole heir. Upon learning that he has a half-brother, police officer David O'Callaghan, he moves to Deep Creek Lake to meet him.
Mac is drawn into the murder investigation of his neighbor after Gnarly, his inherited German shepherd, drags home a dismembered head. When he sees that the chief detective is an incompetent, Mac joins David in the investigation. It is the perfect opportunity to get to know his brother better. As luck would have it, Mac ends up making David the prime suspect.
While rewriting It's Murder, My Son, I was surprised when the local police department refused to cooperate in my research. The sheriff in Garrett County would only give me a tour of the jail if I brought my toothbrush and planned to stay a while. Their resistance was understandable. Even though I promised disclaimers in my acknowledgements about my work being completely fiction and not based on anyone real, the police department was concerned about their image.
So, out of respect for the real law enforcement, I created a fictional resort town resting on the shores of the real Deep Creek Lake and had a blast doing it. Thus, Spencer, the uptown section of Deep Creek Lake, was founded.
What are your hobbies, interests outside of writing? Do any of these activities find their way into your books?
Cooking. I'm a gourmet cook and I love exotic food. So, of course, the character of Archie Monday, Mac Faraday's lady love, is very much into this. She loves to cook and eat new things. Spencer Inn is a five-star resort with a gourmet restaurant. I will throw in foods that I have tried or yearn to try.
Like my husband, Mac Faraday has certain "food fears."  In The Murders at Astaire Castle, I introduced an Indonesian head chef, Iman, who is based on a friend who was a chef on cruise ships. Like Archie and Iman, we love to share exotic recipes and try new foods.
In this scene, Iman teases Mac over his apprehension over eating certain foods. We learn that soon after they had met, Mac refused to touch a dinner of a whole fish because our big bad detective, who can track down brutal murderers, can't eat something that still has its head and eyeballs.  
What is next for you? (Could be book-related or something personal … or both!)
The next Lovers in Crime Mystery, Killer in the Band, is available now. I am currently on tour with iRead Book tours (http://www.ireadbooktours.com/blog—current-tours/book-tour-killer-in-the-band-a-lovers-in-crime-mystery-by-lauren-carr
Joshua's eldest son, Joshua "J.J." Thornton Jr., has graduated at the top of his class from law school and returns home to spend the summer studying for the bar exam. However, to Joshua's and Cameron's shock and dismay, J.J. moves into the main house at Russell Ridge Farm, the largest dairy farm in the Ohio Valley, to rekindle a romance with Suellen Russell, a onetime leader of a rock group who's twice his age. Quickly, they learn that she has been keeping a deep dark secret.
The move brings long-buried tensions between the father and son to the surface. But when a brutal killer strikes, the Lovers in Crime must set all differences aside to solve the crime before J.J. ends up in the cross hairs of a murderer.
But wait! There's more!
On January 1, 2017, the latest Thorny Rose Mystery will be released! In A Fine Year for Murder, Jessica Faraday and her husband, Murphy Thornton, dive into the cold case murder at a family owned winery.
After ten months of marital bliss, Jessica Faraday and Murphy Thornton are still discovering and adjusting to their life together. Settled in their new home, everything appears to be perfect … except in the middle of the night when, in darkest shadows of her subconscious, a deep secret from Jessica's past creeps to the surface to make her strike out at Murphy.
When investigative journalist Dallas Walker tells the couple about her latest case, known as the Pine Bridge Massacre, they realize Jessica may have witnessed the murder of a family living near a winery owned by distant relatives she was visiting and suppressed the memory.
Determined to uncover the truth and find justice for the murder victims, Jessica and Murphy return to the scene of the crime with Dallas Walker, a spunky bull-headed Texan. Can this family reunion bring closure for a community touched by tragedy or will this prickly get-together bring an end to the Thorny Rose couple?

Disclosure:
I received the audio from the author for being a member of ireadbooktours.