Book Description:
Blogger Amy Koko bears her soul in her witty, bittersweet memoir, There's Been A Change of Plans: Divorce, Dating & Delinquents in Mid-life. Expecting a trip to Italy, Koko is blind-sided by her husband's confession that he's been putting his shoes under a much younger and prettier woman's bed. After twenty-seven years of marriage and four children, she faces the unimaginable: her life as she knows it is unraveling around her and her family's future is anything but certain.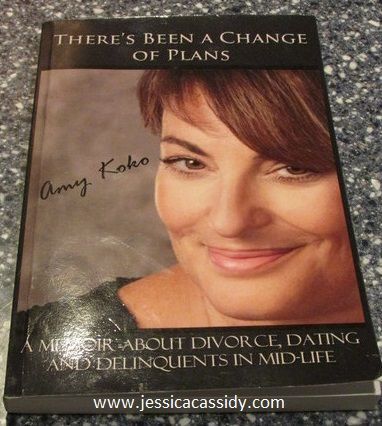 In the literary tradition of Nora Ephron's Heartburn and Jenny Lawson's Let's Pretend This Never Happened, Koko's memoir details her journey from hearing the news that her husband is in love with a blonde, thirty-something Swiss pastry chef to trying everything from thong underwear to a mini-facelift to save her marriage, only to see it die in the parking lot of gas station.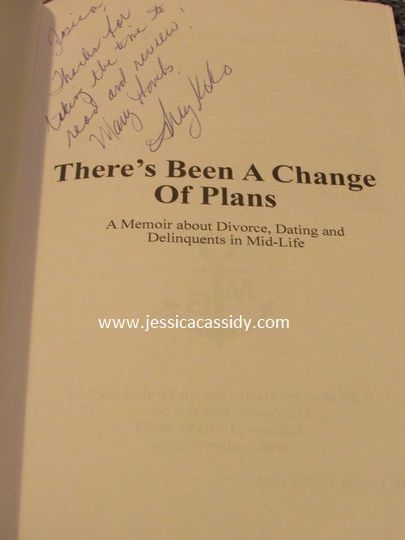 With incredible honesty and humor, Koko takes the reader on a wild ride through the tough, emotional times of starting over through divorce, mid-life, finding a job, and Internet dating, all the while trying to keep her four teenagers out of jail.
There's been a change of plans, and that's just the beginning.
I rated this book 5 laugh out loud *****'s 
Laughter is the best medicine
One lesson you will learned from reading the book There's Been A Change Of Plans by Ms. Amy Koko is laughter. I never stop laughing while reading this book. It is very hilarious but it is also an eye-opener when you are in this tough situation at first but am sure women will go through this in no time.
I am not divorced but married to my husband for 14 years now and blessed with two kids. Though my husband was divorced at a young age and has an eldest daughter from his previous marriage.  We have a nice relationship with his daughter and his grand-daughter as they often to visit us here in New York. I loved reading memoir book. It gives me a view what life would be if this situation will happens to me.
Reading this book will give you more lessons in life. The situation is not very easy especially handling it to yourself and kids involved. I would be crazy. I adored Ms. Amy Koko for sharing her experienced with us. There are many laughs out loud moments which I cannot help but giggled while reading this book. Once you start reading this book, you cannot put it down. It is funny, an eye-opener, emotional, short story that will teach you lessons if you are in this situation. Kudos to you Ms. Koko. Thank you for sharing your experiences with us and motivation that there is life and happy moments after divorced. I know that woman who is in this situation will thank and admire you.
Buy the Book:
Author's Bio: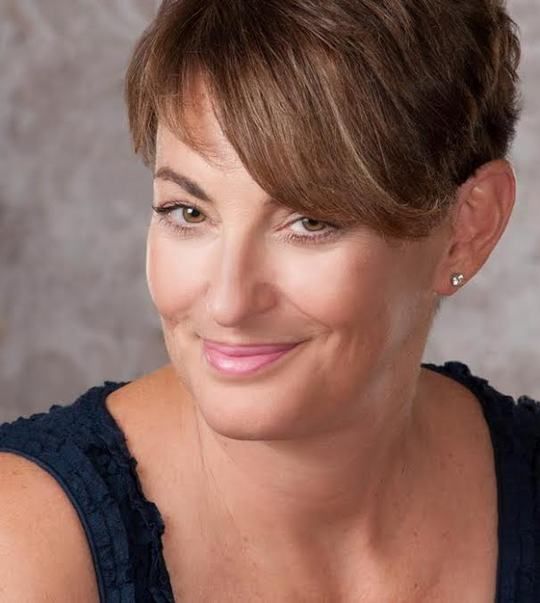 After 27 years of marriage, Amy Koko went into divorce, kicking, screaming, stalking and drunk texting but lived to tell about it. She is the creator of the popular blog Exwifenewlife and a contributor to Huffington Post Divorce as well as Huffington Post Women. Amy lives in St. Petersburg, Florida where she begins each day with a freshly ground cup of good coffee and ends it with a good glass of pinot noir. Or chardonnay. Or a dirty martini. Whatever's handy.
Connect with the author:  Website  ~  Twitter  ~  Facebook
Interview with the author. 
What challenges did you face while writing your book?
For me the biggest challenge is self doubt. You know, sitting in front of the computer and thinking "Why am I doing this? Who is even going to read it? What's the point? I will never be as good as _________ ." Maybe ________is a great writer, but she's not you right? Only you can write YOUR book, still this is something I struggle with a lot.
Do you write every day?
I try and write SOMETHING everyday whether it's a blog post or a chapter for my book. And let's be honest there are some days when I think, "Really, I need to catch up on Real Housewives today," so nothing gets written. On those days I feel disappointed in myself, but obviously not enough to turn off the tv.
Is there a specific ritualistic thing you do during your writing time?
Yes, I HAVE to have a cup of coffee with me. For me my first cup of coffee is the best part of the day, all down hill from there. I grind the beans and if they smell a little old I throw them away and open fresh ones. Even if it's a mid-day writing session, coffee is a must. Also, I must have total quiet. No TV. No music and please NO TALKING! However, cats are allowed.
Do you share your writing in it's early draft form?
I work with my writing coach, Theo Nestor, who lives in Seattle and we have a skype session every three weeks or so. She holds me accountable and her input has been invaluable in my first book and now with the novel as well. I learned the hard way not to share my first draft with friends or family. You get, "Why did you make this person say that?" or "Don't you think this would be better if it takes place in Florida?" I found myself trying to please everyone and doubting every word I wrote! Never again!
If you're a mom writer how do you balance your time?
I AM a mom of four but my youngest is 22 now, so I don't really have to balance my time as much as think about how what I am writing will affect them. In my memoir each of my kids is mentioned and my daughter did get really upset at certain aspects of her story. In the end, I will probably write it as I see it needs to be, but prepare them ahead of time for what will be published. They'll get over it and the story needs it.

I received a paperback copy of the book for being a member of ireadbooktours in exchange of my honest review.