Book Description for House of Eire:
In House of Eire, Hillary Broome, a reporter-turned-ghostwriter from Lodi, California, and her detective husband Ed fly to Ireland—Ed for a gang conference in Dublin and Hillary to research her ancestors in Galway. Hillary plans to meet up with her friend Bridget, who's pushing a greedy developer to include a memorial museum inside his proposed Irish theme park. As Hillary travels through Ireland and learns more about her friend's crusade, she uncovers secrets and mysterious forces nudging her to fly away home.
Praise for Hillary Broome Novels
House of Cuts
A maniacal butcher, a journalist/teacher with a shameful secret, and a cigar-toting detective set the stage for this psychological thriller, the first in a series of Hillary Broome novels. Set in California's Central Valley, House of Cuts involves suspense, intrigue, and a burgeoning romance. My favorite things about this novel include the dialogue, the wonderful details, and its sense of place—from the lush walnut orchards of Morada, CA, to PriceCuts, what Gillam terms the "24/7 machine," the kind of superstore familiar to any modern reader. I also enjoyed the fact that eight of the fifty-one chapters are told from killer Melvin's point of view so that I was able to get a first-hand glimpse into his demented, mother-obsessed mind.
~Candace Andrews, author of High Tides: Wading Through Depression—Every Day
House of Dads
One of Gillam's strong virtues as a writer is her ability to enmesh you, the reader, in the many layered action of the story until you become that close and helpless bystander who must live every unspeakable thing out with the characters. Too bad about the hundred things and obligations with their gummy fingers on you. Too bad until the story is finished, for you are not free to return focus to your own life, not yet. When you close the book at last, it is with a sigh of relief and gratitude and satisfaction that YOU don't have to live out such things yourself as you and the characters have experienced together. Oh, but all will linger in your mind. And at the same time, you will already have an eye out for the next Hillary Broome adventure!
~Zoe Keithley, author of The Calling of Mother Adelli
House of Eire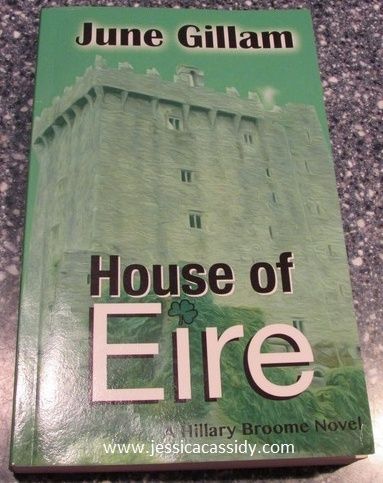 Hillary Broome returns to her Irish roots to uncover not only her family's history, but the Emerald Island's betrayal of its own people. This poignant story taps into the yearning we all have to uncover our beginnings. We try to carve away the protective facades of civilization but often are left naked and fatally exposed to the unexpected. June Gillam presents a fascinating tale of the past clashing with the present. It's a story of lost love, murder, magic and ghosts in the fairytale land of the shamrocks.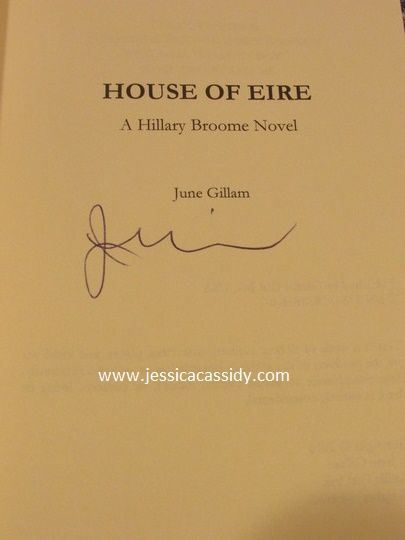 ~ J. J. Lamb & Bette Golden Lamb, authors of the Gina Mazzio RN "Bone" series
I rated this book 5 stars of shamrocks
An amazing read to explore Ireland and its history
My husband has an Irish blood in him. I am always intrigue to learn more about his Irish ancestry and history. Though he never visited Ireland before but reading the House Of Eire gave me an idea how beautiful this land of the shamrocks. 
Not only this book is educational, it is also suspense. The book is hard to put it down. I wanted to take a peek on the last page but hold on real tight not to do it. The mystery is killing me so as my nerves. House Of Eire is also a story of a beautiful family and friendship. It is also very sweet, funny aside from suspense.
I so loved the smart and beautiful girl Claire. She is not only witty at seven years old but so matured at a very young age. You will loved her and so this book from Ms. June Gillam. I cannot wait to read her other books. I highly recommend this book if you want to know more about Ireland at the same the suspense as you read along each chapters.
Buy the Book:  Amazon  ~  Barnes and Noble
Author's Bio: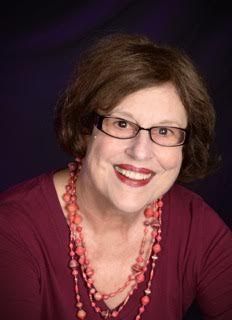 June Gillam teaches literature and writing at a Northern California Community College. She describes this series as psychological suspense novels in which Hillary Broome, reporter and ghostwriter, fends off complex villains of many kinds: a berserk butcher, a demented daughter and a haunted theme park developer.
Connect with the author: Website ~ Twitter ~Facebook
How did you do the research for House of Eire?
I fell in love with Ireland and its magic as a child when my mother sang Galway Bay to my sisters and me. She said we had Irish ancestors, too, but in my three research trips over there, I've never found the name of the castle she told us they were from. I found so much more though, there and online, too, about Ireland, which shows up in the book. Now my mother's passed on, so I guess I need to join Ancestry.com someday when I have more time.
We notice the names Hillary and Donald show up in House of Eire—was that supposed to refer to the presidential candidates?
It's so weird, no. Hillary's name popped up back in 2005 when I started a different novel. That main character's name was Amy and Hillary was the name of a minor character, a newspaper reporter who was covering a murder. But suddenly Hillary took over the story and I had to put away the Amy story for later—she's still waiting for her turn. The Donald Trump reference popped out more than a year before he ran for president—I'd enjoyed watching The Apprentice, and that reference just popped out. So odd they are both names hitting the headlines 24/7 nowadays!
What made you come up with such a grisly family secret for Dermot to be trying to hide?
The research I located in books at Irish bookstores and in academic papers pointed to that horrific topic and the documented reports of it. It fascinated me and begged to be included in the novel.
Is and sort of danger is really present in the Wm. B. Yeats Thoor Balleylee tower setting?
It's really set in a lowland and it floods often, as pointed out to me in 2014 when I was driven to the tower by a wonderful taxi driver who lives in Gort. I was staying at the Lady Gregory Hotel in Gort, steeping myself in the lore of the location and wandering the wooded pathways of Coole Park. Magical!!!!
Why does Hillary keep from her husband the fact that she went off of birth control pills?
She figured she was too old to get pregnant. Best laid plans, etc.
What is your writing day like?
I get up and brew French Roast coffee, drink a cup with skim milk in it and read through my Facebook notifications. Sometimes check the local newspaper app, too. Then I go to my dining room where my laptop lives and nowadays write at least 1,000 words each morning. But I used to be much more irregular, which is why the first books are so far apart on publication dates. This year, though, my goal is to get book four of the series released and for sale in the Authors Booth at the 2017 California State Fair, where I've had the pleasure of joining many other writers since 2013.
What is the last great book you read?  
I loved Ann Patchett's The Magician's Assistant and so picked up her Patron Saint of Liars, too—it was wonderful except for the ending, which seemed as if she just ran out of steam and stopped the story before the end. Still, I really liked both those novels.
What is your next project?
I'm busy now with a daily goal of writing 1,000 words a day on House of Hoops, the next in the Hillary Broome series. This is set again in Northern California and also on the Big Island of Hawaii and centers around basketball, both youth and professional NBA.
What is one other thing you want readers to know?
The Hillary Broome novels don't need to be read in order—each one can be enjoyed as a stand alone—readers' choice.
Disclosure:
I received a paperback copy of the book from ireadbooktours in exchange of my honest review.