Aislinn Marchánt, a writer and editorial consultant, is hired by the major New York publishing company, Kane Publishing House, to help determine why several submissions sent to them have mysteriously disappeared only to be published later by another publisher. Are the editors at Kane simply not being diligent enough with the in-coming material, or is there something more sinister going on? Working from her West Palm Beach home, Aislinn quickly becomes involved with the House of Kane as well as with Caldwell Kane, the man who hired her.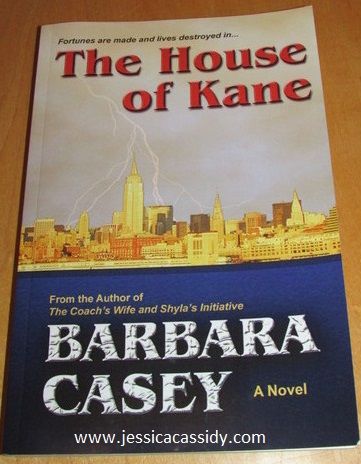 As Aislinn works toward uncovering the various layers of truth of her former husband, her elderly neighbor, and Kane Publishing House, she continues to research her own novel, the story of a love between two people that becomes fractured because of the misunderstandings created by two different cultures. Her research takes her to abotanica where a Santerian priest reveals the truth in her own life and a destiny that is joined to that of Caldwell Kane.
Praise for The House of Kane:
Simultaneously wise and poignant, exotic and suspenseful, House of Kane is a fascinating story of loyalty, treachery and the power of destiny. With an insider's view into the world of high stakes publishing, Barbara Casey weaves a masterful story that haunts the reader long after the final page.
– Nancy Steinbeck, Author of The Other Side of Eden: Life with John Steinbeck
Barbara Casey's House of Kane is a touchingly tender love story, set in an intrigue-riddled
publishing industry. Her characters are interesting and varied. Her story is refreshing and engagingly told. Aspiring writers will want to read House of Kane to tap her wisdom about getting into print.
– John DeDakis, Former CNN Senior Copy Editor, Author of Fast Track
I rated this book 5*****'s 
What a beautiful story of frustration, betrayal, fortune and second chance of love.
This book is so intense. It started slowly for me at first but once the phase started, the book is hard to put it down. It is a beautiful story of frustration, betrayal, fortune, and second chance of love.
In reality a betrayal does not work. You always fail if you are doing it. You will never be successful. Second chance of love is my favorite lesson from The House Of Kane among fortune and triumph. You will fall in-love with this book as you go along chases the culprit.
The story is so amazing. I really loved reading this book. I LOVED that there is a quote in each chapters. It gives us deeper understanding how author really is. We can feel their frustration, failure and triumph as they write a book.
Disclosure:
I received a paperback copy of the book in exchange of my honest review.
Buy the Book:  Amazon  ~  Barnes & Noble
Author's Bio:
Barbara Casey is a partner in Strategic Media Books, and president of the Barbara Casey Agency, representing authors throughout the United States, Great Britain, Canada, and Japan. She is also a manuscript consultant and the author of numerous articles, poems, and short stories.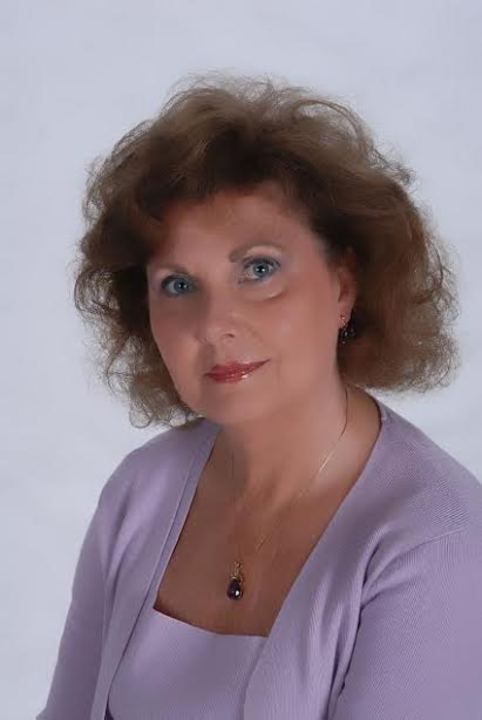 Her award-winning novels have received national recognition, including the Independent Publishers Book Award. Her novel, The House of Kane, was considered for a Pulitzer nomination, and The Gospel According to Prissy, also a contemporary adult novel received several awards including the prestigious IPPY Award for Best Regional Fiction. Her most recent young adult novel, The Cadence of Gypsies, received the Independent Publishers Living Now Award and was reviewed by the Smithsonian for its list of Best Books.
Ms. Casey makes her home on the top of a mountain in northwest Georgia with her husband and three dogs who adopted her: Benton, a hound-mix, Fitz, a miniature dachshund, and Gert, a Jack Russel terrier of sorts.
Connect with the author:   Website
Interview with Barbara Casey
Where do you get inspiration for your stories?
There is no one place where I find inspiration – it can come from anywhere. And as strange as it sounds, several of my books were inspired by a line of poetry. In this case, The House of Kane, I remembered seeing all of the beautiful publishing houses when I went to visit New York City as a little girl. It was from that memory that I created my story.
There are many books out there about the disappointments of being a writer. What makes yours different?
The whole process of getting published is almost a religious experience. The publishing house is like a church or place of worship. So many books are written about the writer and the difficulties of getting published, but there aren't that many books about what actually takes place within the publishing house itself – or the possibility that something less than church-like is taking place. In The House of Kane, I bring scandal into the publishing house and the worst thing that can happen to a writer—plagiarism. Incidentally, The House of Kane was considered for a Pulitzer nomination.
What advice would you give budding writers?
A writer must realize that getting published really is a long process. Therefore, you must create what you believe is your best, believe in it, submit it, and immediately start on another manuscript.
Your book is set in Florida and New York. Have you ever been there?
I lived in West Palm Beach, Florida, for many years, and have traveled to New York numerous times. It helps, when you are writing about a particular place, to have actually been there, know the streets, know what vegetation grows there, and to just be familiar with the "feel" of the area.
One of the themes you write about in The House of Kane has to do with lightning-strike victims. What made you write about that?
Many of my books have an element of the "unexplained." In this case, there are many people who have been struck by lightning and have recovered but with different personalities, or who are able to do things they hadn't been able to do before getting struck. I thought it was a fascinating topic, and it just seemed to fit into my story.