Like fire and ice, Alexandra Callet's life runs hot and cold. At the age of thirty-three, Alexandra owns a stunning home and a successful interior design company. But she is in love with her business partner, Jake Taylor, and he doesn't even seem to realize she's a woman. She should be on top of the world, but instead she feels dragged down by the void in her heart. Hoping for answers, she decides a trip to Mexico might soothe her soul.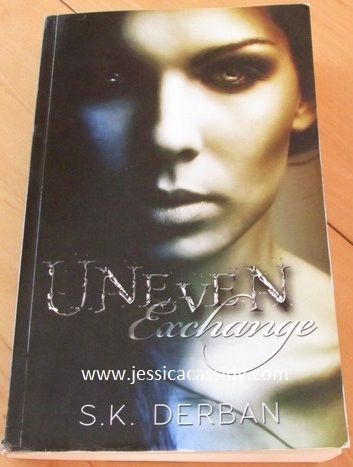 Jake Taylor only pretends to be a confirmed bachelor. Jake has been entranced by Alexandra's determination and exotic beauty since the moment they met, but she has no idea how he feels. He considers confessing his love, but fears jeopardizing their friendship and business. He's caught in a web of pretending he doesn't care, and doesn't see a way out of it. Alexandra is recruited for a dangerous mission. Following her trip to Mexico, her resemblance to a member of an assassin's family leads Alexandra to be recruited by the DEA. Her training leaves her distracted, and her business begins to suffer. Jake notices her sudden change, and feels her slipping both personally and professionally beyond his reach.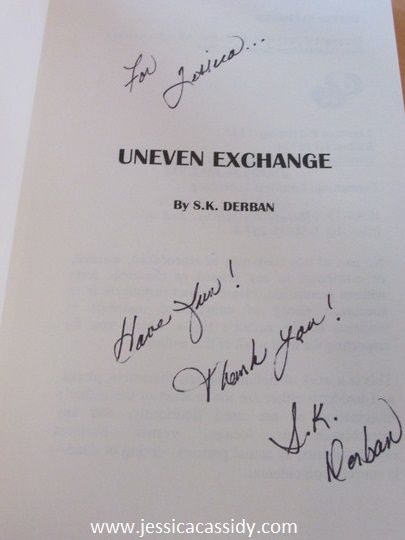 Should he finally take the chance…before it's too late? After all, he has nothing to lose. However, when Alexandra returns to Mexico for her mission, things go terribly wrong. Will she be able find the strength to fight and escape the peaceful haven that has now become her prison?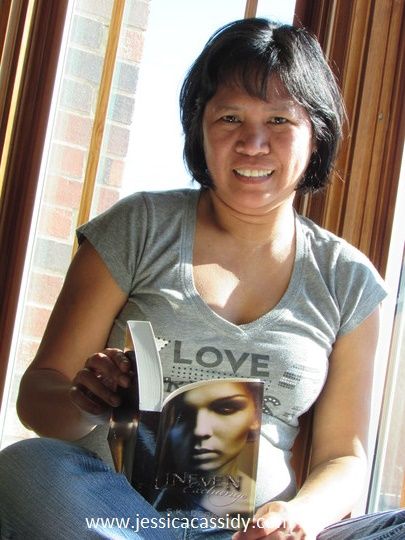 Or will Jake lose Alexandra forever…
I rated this book 5 *****'s
It is a heart thumping read
My very first time to read the author's writing. I LOVED this book Uneven Exchange by Ms. S. K. Derban. It is a heart thumping book to read.
I LOVED reading suspense or mystery. This book never fails me. I cannot put it down. It is so suspense. My heart never stop to beat faster. The scenes seem like so real to read. Druglord and undercover is the main exciting scenes. It makes you breathless.
My first time to read a book like this that the main character has perfect resemblance to a certain person. I can imagine the Mexicans and undercover that I can watch in the news while reading this book. It is so good. The book is funny too. It has also romance. I highly recommended it. I am looking forward to read the author's next book. 
Disclosure:
I received the paperback copy of the book in exchange of my honest review.
Buy the book:  Amazon   Barnes & Noble
Author's Bio:
Born in Philadelphia, Pennsylvania, S.K. Derban moved to London within the first three months, and remained in England until the age of five. Her father, an American citizen, was a decorated veteran of the second world war. Derban's mother, born and raised in the United Kingdom, was involved with the London Royal Ballet Company, and a great fan of the arts. Even after returning to the United States, Derban's life was filled with a love of the theatre and a passion for British murder mysteries. S.K. Derban has always remained passionate about writing, and is thrilled to finally share her work with others.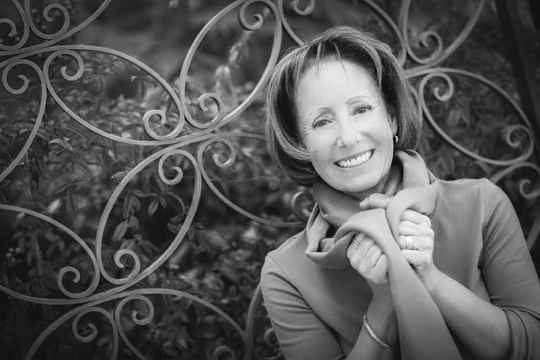 Her personal travel and missionary adventures also help to transport readers virtually across the globe. When writing, S.K. Derban relies on all aspects of her life, from her faith in the Lord, to her love and knowledge of the arts.
Connect with the author:   Website   Twitter   Facebook
1. How did you do research for your book?
After developing my plot, I met separately with a DEA agent, and police detective. They both provided valuable assistance, and were gracious enough to take my calls when I had follow-up
questions.
2. What made you write a book about a woman working undercover?
My mind is always filled with adventure stories, and working undercover is one of the best. When I write, it is like being able to live in any fantasy I desire.
3. What advice would you give budding writers?
Stop what you are doing right now and go write at least one page! When you finish one book, write another. Do not stop writing even while you are trying to get published. Good writing will find a way!
4. Do you have another profession besides writing?
As a real estate Broker, for a number of years I owned and operated a real estate company. Then, after selling the office, I was recruited to work as the Executive Director for a real estate, tax, law firm. I remain with that firm in the capacity of a consultant, in order to allow more time for writing.
5. What is your next project?
Presently I am working on another mystery romance with the working title of Circumvent. I am hoping for a publication date of Christmas 2016.
6. Do you snack while writing? Favorite snack?
Although I am not a big on snacking, I also get grumpy when I am hungry. To make it worse, I am also lazy, and will grab the easiest thing to open! Instead of being tempted to reach for the chips (one simple chip clip away) I have a container of raw walnuts and almonds at eye level in the refrigerator.
7. If you could go back in time, where would you go?
To Highclere Castle of course! I know this is fiction, but one can dream! Oh how I would love to be a member of the Crawley family in Downton Abbey.