Homicide Detective Sami Rizzo is at it again! She never dreamed "America's Finest City," would be tormented by yet another serial killer, but for the third time in the last five years a depraved maniac is stalking the streets of San Diego. Based on her qualifications and prior successes dealing with multiple murders, who else would Captain Davison assign to head the investigation?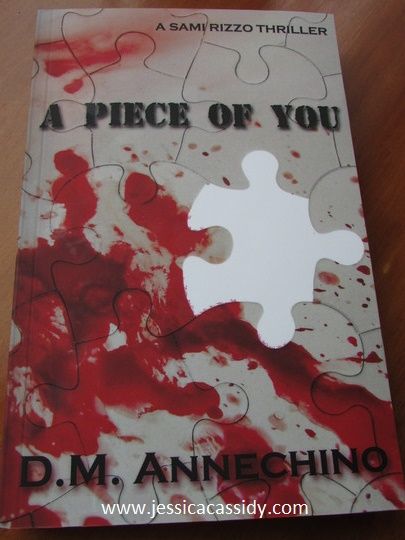 Different from Sami's past experiences, this fanatic is like no other. His methods of killing defy everything profilers think they know about serial killers. As an intense investigation begins and bits and pieces of evidence emerge, no one can understand his motivation. He's merciful, yet brutal. And just to make things even more confusing, all of his victims are blood-related. Is he settling a vendetta? Did he randomly pick a name out of the phone book and begin a rampage? Or is there a deeper story?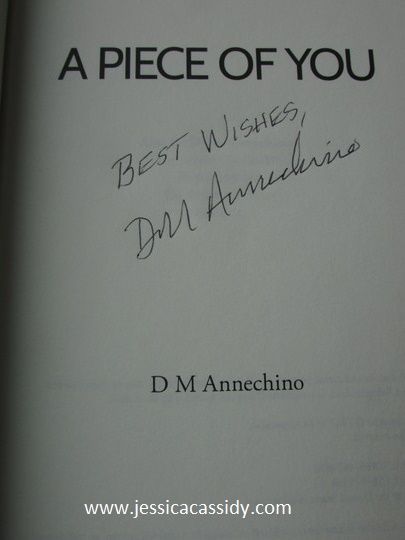 Based on very little evidence and a lot of gut instincts, Detective Rizzo pieces together a complex puzzle and narrows the field of possible suspects. She learns that the killings may connect in some way to powerful people within the judicial system and doesn't know who to trust. Ultimately, she comes face to face with the killer for a battle of brain and brawn. Can she outwit the shrewd killer, or will she be his next victim?
I rated this book 5 *****'s
The best thriller book I ever read
I am so mad at myself for not reading the 1st and 2nd book of the Sami Rizzo series. I read the 3rd book A PIECE OF YOU in the series. You still can read this book as stand alone. It is the best thriller book I ever read. 
This book will give you insight inside the mind of the killer. It is so eerie yet you will learn what his motives to kill people. I never scared while reading a book before except this one. It is hard to put the book down once you started reading it. This book is a must read if you love thriller.
My favorite character is Sami Rizzo. This girl has no fear. She is very strong woman despite having problems in her marriage. You cannot put this girl down. She will do anything and even offer her life to save people. She received many death threat but never stop until she solved this crime. It is a beautiful book. You will hate and love the killer but above all you will adore Sami Rizzo.
I highly recommend this book from the author. If you have not read his writings, you are missing a piece of your books to read.
Disclosure:
I received the paperback copy of the book to review. All my thoughts and opinions are 100% honestly mine.  
Buy the book:  Amazon
Author's Bio:
Daniel M. Annechino, a former book editor specializing in full-length fiction, wrote his first book, How to Buy the Most Car for the Least Money, in 1992 while working as a General Manager in the automobile business. But his passion had always been fiction, particularly thrillers. He spent two years researching serial killers before finally penning his gripping and memorable debut novel They Never Die Quietly.
​His second book, Resuscitation (Thomas & Mercer 2011), a follow-up to his first novel, hit #1 in Kindle sales in the UK and reached #26 in the USA. He is also the author of I Do Solemnly Swear (Thomas & Mercer 2012) and Hypocrisy. A Piece of You is his fifth novel, the third in the Detective Sami Rizzo series. A native of New York, Annechino now lives in San Diego with his wife, Jennifer. He loves to cook, enjoys a glass of vintage wine, and spends lots of leisure time on the warm beaches of Southern California.
Connect with the author:    Website    Twitter    Facebook
Plot vs. Character
Of all the issues related to writing fiction, none is more subjective or controversial than the long-standing argument over which is more important, plot or characters.  Anyone with even the most limited knowledge of fiction—reader or writer—could build a strong case either way, and there is no absolute right or wrong.  As a writer myself, I, of course, have my own opinion; a very strong opinion.  Needless to say, any successful, well-written novel must have both a strong plot and fascinating characters.  That's a given.  However, I'd like to build a case for characters.
Of all the novels I've read throughout my life, those most memorable, locked in my mind forever, are books whose main characters were three dimensional and lifelike.  A novel could have a highly compelling plot, but if interesting characters do not support it, the story will likely go flat no matter how complex, and leave the reader disappointed.  As a novelist, you're competing with God and that's no easy task.  To create characters who live and breathe and literally jump off the pages requires a very unique talent.
Not to minimize the importance of plot, it is my strong contention that plots—and please forgive me for saying this—are a dime a dozen.  Consider this: if you pick up any major newspaper in the country and skim through its pages, you can find dozens of plot ideas from real-life situations.  The husband who has two wives—one on the east coast and one on the west coast. The corrupt politician who accepts a bribe.  A national security leak.  A conflict in the Middle East.  For no particular reason a lunatic walks into a classroom and executes the students.  An average Joe rescues a child from a burning building and becomes an overnight hero.
Not only are plots everywhere, but many storylines have a familiar ring. How many times have the two main characters in a romance novel hated each other throughout the book, only to fall in love at the end? How many times has the good guy, the character you least expected, turn out to be the villain? How many books about lawyers and doctors and superheroes follow the same formula? How many times have you read a classic cat and mouse whodunit mystery with a familiar storyline? 
On the flip side, have you ever seen the likes of Hannibal Lecter in Silence of the Lambs, or Scarlet O'Hara in Gone with the Wind? Has either character ever been cloned in any other novel?  Their uniqueness and originality cannot be easily duplicated.  Although the plots for both of these memorable tales were compelling and engaging, it was the main characters that grabbed your attention and kept you turning pages. 
The ultimate challenge for all novelists is to write a book with both an original, attention-grabbing plot and fascinating characters.  And this is a tall order.  But remember this: if you create complex, truly intriguing characters, the story can be a lazy tale about someone building a horse barn and your readers will be totally engaged.