Book Description for I Love My Elephant:
A colorful tale of friendship and fun between a little girl and her best friend – her pet elephant! I Love My Pet Elephant is a delightful medley of reality and fantasy, with shenanigans and adventures brought to life through vibrant illustration and simple rhyming text.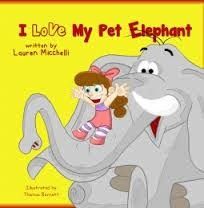 My daughter and I both rated this book 5 ****'s
One of the adorable book that my daughter reads
My daughter and I both LOVED this book. It is one of the adorable children's book that we both read. It is a very short story but fun to read. The illustrations are so cute. All the kids will love this book so as the parents as well.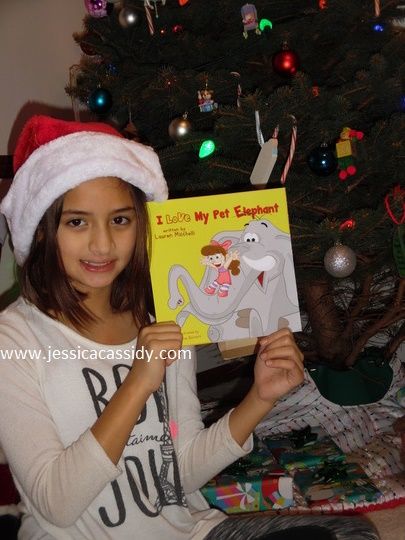 Children used their mind when they play a lot. I remember those days when my summer babe had an imaginary friend. It is bewitching to watch her while she plays with her imaginary friends. She is getting big and lost her imaginary friend.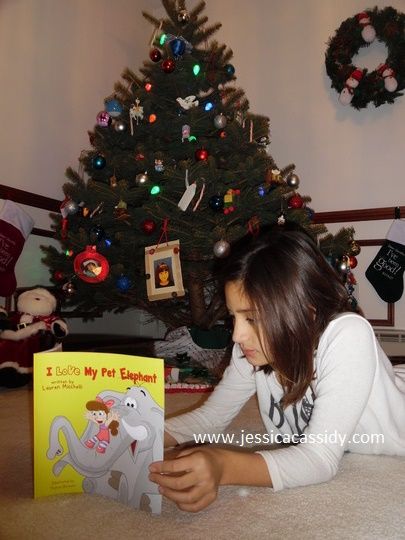 I know that just like my summer babe, your kids will love Pete the elephant as well. If your kids are animal lovers, no doubt Pete will keep them entertain as they read along this very fun and adventurous book. The book is easy to read. All the kids will understand the story right away. It also teaches them to rhyme. My daughter and I both recommend this book. It will be a great addition to your kids bed story time to read.
Disclosure:
I received the paperback copy of the book to read and review from iRead Book Tours. All my thoughts and opinions are 100% honestly mine.
Buy I Love My Pet Elephant here:  Amazon   Barnes & Noble   Chapters/Indigo
Other Books by Lauren Micchelli:
A Day of What Ifs: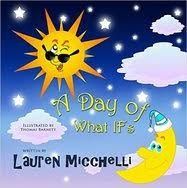 A unique book filled with quirky scenarios and colorful pictures. A twist on the ordinary, this story touches the imagination with an entertaining assortment of "what if" possibilities!
(ages 3-6)
The Snootzytime Adventures of Maddie & Murphy: A Christmas Journey to the North Pole
The first book of the Maddie and Murphy series. Maddie's dreams take her on different nighttime adventures. Accompanied by her dog, Murphy, Maddie finds herself where no child has gone before – the North Pole!  (ages 4-8)
The Snootzytime Adventures of Maddie & Murphy: To the Moon and Back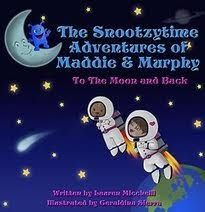 Maddie gazes out her window at the night sky. As bedtime nears, Mom tells Maddie a secret- that a wish on a star could really come true!  An excited Maddie makes her wish – to go to the moon! What unfolds is so much more! (ages 4-8)
Buy Lauren Micchelli's books on Amazon
Author's Bio: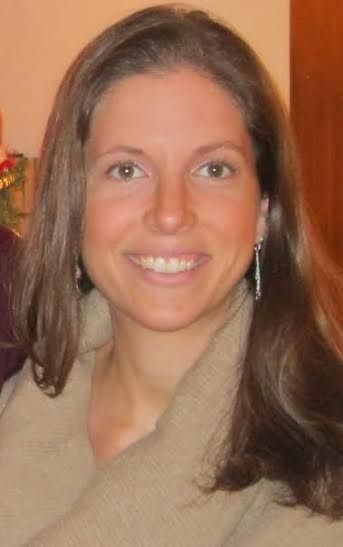 Lauren Micchelli is a newly published author, having penned her first book in 2014. She has since continued the Snootzytime Adventures of Maddie and Murphy series, and went on to publish A Day Of What Ifs and I Love My Pet Elephant.
Impressively, she was the recipient of New Book Award 2015 for I Love My Pet Elephant.
​Lauren Micchelli grew up in West Caldwell, New Jersey and currently resides in northern New Jersey.
Connect with the author:  Website   Twitter
What sparked your love of books and what's your favorite genre of book to read now?
I was very fortunate to have parents that read to me from when I was very young. My mom stayed home to take care of my siblings and I growing up, and she would read to us all the time. I loved hearing story after story, and could listen for as long as someone was willing to read to me.
Growing up I became a fairly voracious reader. By the time I reached elementary school I was borrowing handfuls of books from the library at a time. My mother has told me that I never wanted to just read one book, that I found reading one book at a time was "too boring".
Truth be told, I enjoyed engrossing myself in different storylines with different characters, tearing through series after series of the latest and greatest books of whatever was age appropriate at the time. I remember reading the Nancy Drew books, the Choose Your Own Adventure books and the Sweet Valley High books in particular. I would connect to the characters in the story, interested in the fate of each and every one of them, or – in some cases – choosing my own fate!
As I got older I found myself gravitating more to mysteries, trying to figure out whodunit before the author revealed it, and have read countless mystery books over the years. As of late, while I still enjoy a good mystery, I'm often reading and researching topics pertaining to health, wellness and clean living. From books to articles to blogs, the more information I can get my eyes on the better! I find knowledge to be extremely powerful, and I invest a lot of my free time into reading and learning as much as I can!