Ms. Rachelle Ayala always has a special place in my heart. She is the first book author that ask me to do a review. The rest is history. She become one of my favorite authors and become a friend as well. i am always grateful when she asks me to read her book in advance before the public can read it. I can beta read her book in a heartbeat. I am also a member of her readers book club.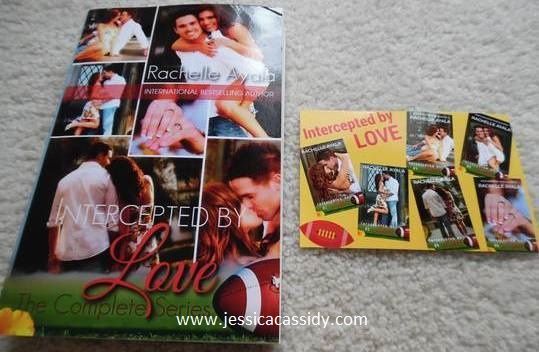 I am so lucky and fortunate that I read all the books from series INTERCEPTED BY LOVE. I LOVE this book cover among all her books. It is my favorite. The cover is beautiful enough but you the story of this book is way better. You can clicked it here in Amazon to read the entire series. If you love sports especially football aside from romance, this series is perfect for you to read.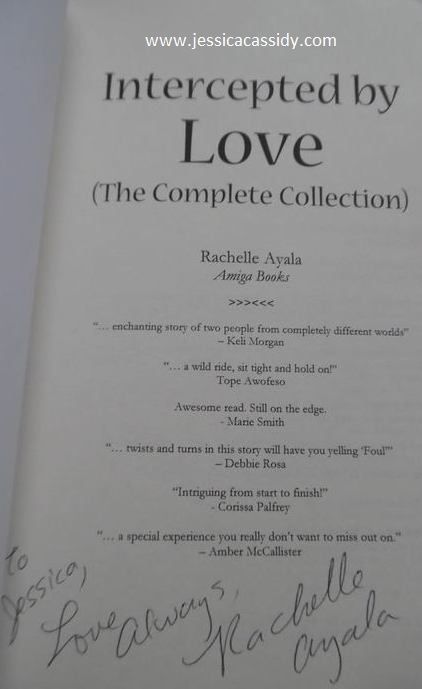 I am so thankful for Ms. Rachelle Ayala for sending me the paperback copy of INTERCEPTED BY LOVE.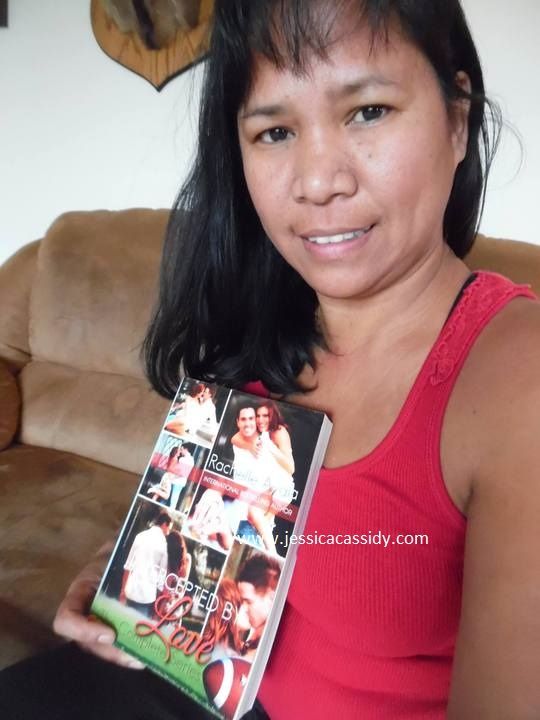 I am so happy that she signed it too. It also came with  a collage of the photo. This bookworm is privileged that my name is also in her acknowledgement. I am beyond thankful and grateful.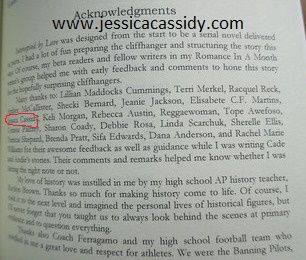 Author Info
Rachelle Ayala is a bestselling Asian American author of dramatic romantic suspense and humorous, sexy contemporary romances. Her heroines are feisty and her heroes hot. She writes emotionally challenging stories but believes in the power of love and hope.
You can learn more about Ms. Rachelle Ayala in her Website, blog, Facebook, Twitter, GoodReads, Google Plus, Pinterest.