Yesterday is the opening of the book sale from our local library. It will run until Saturday. Yesterday is for members only. You also get a  free book if you are a member. You have to pay $5 to be a member. Today is the opening for public.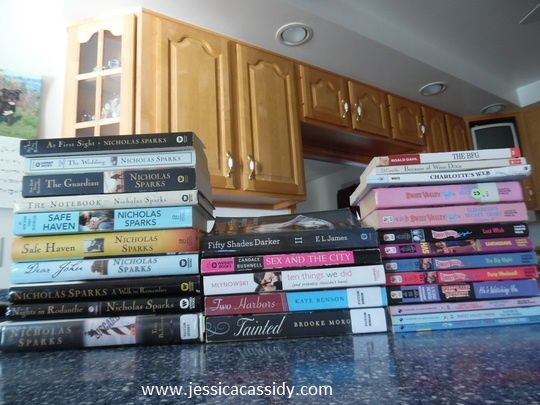 It is my very first time to go in a book sale. This bookworm goes crazy. There are thousands of books to check out. There are many authors that I have no clue. I just check those authors that I know. I am so glad that I found a book from E. L. James Fifty Shades Darker. I wish I can find the other two books. Unfortunately I did not. I bought many books from Nicholas Sparks. Though I watch some of the movies that he was written a book. I also  bought books for my summer babe. I also bought the first books that I read when I was in high school. They are from the Sweet Valley High.
Prices of books are cheaper too. Hardback cost $1, paperback cost $0.50 and kids books is $.25. I will bring my summer babe tomorrow as the books are $2 to fit in a bag. This time I will buy Nora Roberts books. I have heard she is an amazing author. The books are used some are in excellent conditions that were donated by the public.
How about you? Have you been in a book sale before?