Book Description for Inspector Dewey:
My name is Dewey–Inspector Dewey.
I live in the big green house on Hampshire Avenue with my family: Thumper, Lily, and Anna. I am the Big Cat—responsible for keeping everyone safe and in order. I do this quite well, in spite of the fact that managing my family is like, well, herding cats!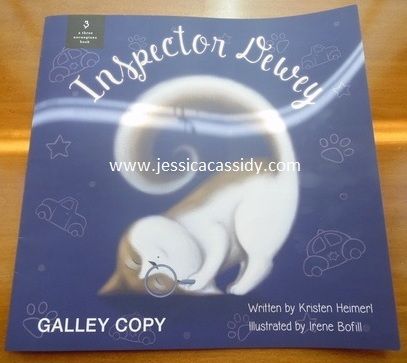 Mostly our life is peaceful. But one night it wasn't. That was the night the bad guy showed up on our block. Of course, I knew exactly how to outsmart the outlaw, but—miserable mullet!—would Anna and the police understand my instructions?
To find out how the adventure ended, you'll have to read my book. But I'll give you a hint: there's a reason I'm called Inspector Dewey.
Fifty percent of the profits from the sale of this book will fund veterinary care for pets whose families are in financial need, so that the animals can remain in their homes and out of the shelter system.
BECAUSE PETS BELONG WITH THEIR PEOPLE™
To learn more, visit threenorwegians.com
My summer babe rated this book 5 *****'s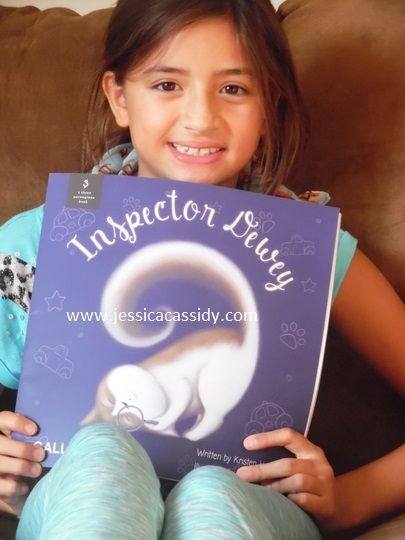 Inspector Dewey the adorable cat ever
I LOVED how the author sent me a copy of the book Inspector Dewey. It is wrapped with care. The envelope looks so pretty. Aside from the book, there is also a door hanger, notes and more cute stuff. The author Ms. Kristen Heimerl is so generous.
Inspector Dewey is the sweetest children's book to read. Any kids that loves animals will love reading this book. We only have dogs but my summer babe wish we can have a cat as well.
The illustrator Ms Irene Bofill did an amazing job with the illustrations. Every page is so cute. This book is such a fun book to read for kids. My summer babe even loves it. This is the reason that we will love and cherish our pets. They protect and save their owner's lives.
Dewey, Tumper and Lily are just the cutest cats ever. They not only playful but heroes too for helping the cops caught the rubber. It saves the neighborhood lives as well because of these heroine cats especially Inspector Dewey. What an amazing book to add to your kids bed time stories. Definitely, it is part of my summer babe's bed time stories now.
Buy the book:   Amazon  ~  Barnes and Noble
Author's Bio:
Kristen Heimerl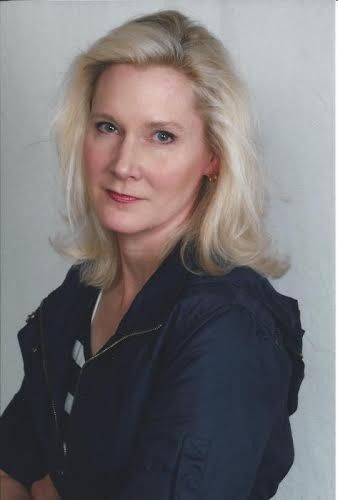 Marketing Officer, Strategy Expert, Innovator and Brand Builder, Kristen's business career spans 20+ years serving the biggest brands in industry and the biggest hearts of start-ups and entrepreneurs. Kristen revels in bringing compelling products and services to life and helping leaders and individuals with big dreams realize their big goals.
Kristen's life joys include her 2+ year obsession creating the most beautiful self-published picture book possible, the breathtaking forests and lakes of her Minnesota birthplace, the family that really does love her no matter what, and her three magnificent Norwegian Forest Cats who together, with Kristen, helped catch the bad guy on their block that inspired her upcoming book (stake out and high speed chase included!)
She holds a master of science in eCommerce from Carnegie Mellon University, an MBA from the University of Minnesota Carlson School of Management, and a BA from the University of St. Thomas. As the great transformer in her life, Kristen supports others' education and literacy as an adjunct professor of business and strategy and, more recently, through her children's book, Inspector Dewey (Available September 2015).
Kristen's site for her work "Inspector Dewey" will be premiering on May 31st, 2015. In addition, you can read more about Kristen's work at threenorwegians.com, also live on May 31st.
Why do you do this? Why do you write and publish?
I'm in the joy business. What could be better than that?
Where do you turn for instruction or inspiration?
It's hard to live with three beautiful, beloved, bratty, silly, sweet, self-centered siblings and be at a loss for characters or stories. Of course, I am referring to the three Norwegians. And, yes, they are cats. They are an endless source of inspiration and joy. More broadly, my creative inspiration comes from outside my home—nature, art, design, pictures, words, research, music, shape, and form. All of these things inform and inspire my work. I "process" the world in pictures. I am highly influenced by visuals, design, emotions, and big ideas.
What is the last great (picture) book you've read?
I became unexpectedly, uncomfortably ill one day last week and a new purchase, In by Nikki McClure, was the perfect remedy for my not-so-good day. It's about a boy who unapologetically decides that on one particular day he feels like staying in . . . in his pajamas, in a basket, in, in, in! I love this book because it validated my own feelings on that bad day, but more generally, the book celebrates the natural ebb and flow of our moods without explanations or guilt. The dramatic yellow and black paper cut illustrations perfectly complement the young boy's decisiveness, visually adding force and finality. This is a great gift when only one cure-all will do: a jammy day.
Name a quirky thing you like to do when you write.
I like to chew bubble gum—any time, really. The big gumballs are nice—especially the yellow ones because they have the best flavor. And I have a soft spot for Bubble Tape. My college roommate gave me a carton of this chewy treat as a gift for my birthday in the eighties. This will go down as one of my all-time favorite gifts. I realize that chewing bubble gum is not a very "grown up" thing to do. I'm okay with that.
If you could go back in time, where would you go?
I don't like the idea of going backward; I'm a "let's make progress" kind of person. However, as a child, I was obsessed with Calamity Jane and the Ingalls family. The magical road trip to the Black Hills of South Dakota contributed to it, for sure. But there's something about the Wild West and the lives of pioneers that I find appealing to this day. Independence, self-reliance, and overcoming challenges are all values that I deeply identify with. I also grew up riding horses and hanging out in barns. There's something really beautiful about the smell of a stable, fresh hay, and clean tack. It's heaven to me.
What do you want your tombstone to say?
Choose Kindness.
If you could be any animal what would you be?
I would be a songbird, beautiful melody in flight.
What is your biggest fear?
That I will not have done enough for others, for children, for keeping hope and joy alive, and inspiring others to follow their dreams.
Connect with Kristen:   Website  ~   Facebook Author  ~   Facebook Inspector Dewey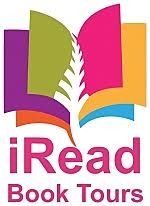 Disclosure: I received the book free from
iReadBookTours
. All my reviews are honestly 100% mine.