Rory's once promising ballet career was destroyed by family tragedy and illness. She turned her life around and became a lawyer. Now at the start of her legal career, she lacks passion in her work and self-confidence in her abilities. But when she meets gorgeous, mysterious Russian ballroom dancer, Sasha, at a firm holiday party, her passions for life and dance are immediately rekindled.
Since leaving his Siberian family as a child, Sasha's life ambition has been to be world ballroom champion, a path he was destined for until his former partner pulled the plug on their partnership. She went on to win the world title, leaving him, without a partner equal in ability, forever in second place. The instant he lays eyes on Rory, he recognizes the depth of her passion and talent, and falls hard for her in more ways than one.
But she also reminds him of great pain from his past. He must not only overcome his own demons but convince her to leave her demanding law career, and all that she has worked for in her adult life, to train with him full-time in order for their partnership – both on and off the dance floor – to work.
This is part one in a continuing three-book series.
I rated this book 4 ****'s 
Ambition can be reach when you are determined
I LOVED how passionate Rory is to learn more about ballroom dancing. She is one very ambitious girl. It is only her way to release the stress from work and from her boyfriend too who does not support her passion. I really admire her determination.
I want more of her and Sasha. I LOVED this two. I know they have connection with each other. I LOVED their flirtations while practice. It is not enough for me.
This story will help us learn more about ballroom dancing and how hard the steps are. You will also learn the dirty side of the judges. I hate Luna and Cheryl. I know Rory is way better than these two bad girls. I cannot wait for Rory to show to these dirty girls that she has the talent and ability to shine as a dancer.
I cannot wait to read the second book. Please Ms. Tanya, I want to read passion between Rory and Sasha in the second book.
About the author.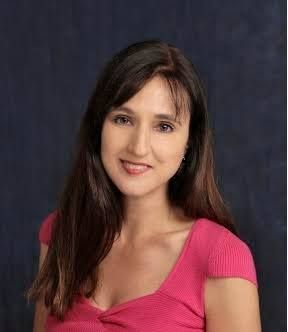 Tonya Plank grew up in Phoenix, Arizona, but spent most of her adult life in New York, working as a criminal appeals attorney. After she'd had enough of that, she moved back out West to focus on writing. She currently lives in Southern California and writes contemporary romance and women's fiction.
While working as a lawyer, Tonya developed a passion for ballroom dancing, which rekindled her childhood love of ballet. For several years, she wrote a dance blog, Swan Lake Samba Girl, journaling her experiences learning to ballroom dance, and reviewing various ballet and modern dance performances in NYC.
Tonya's first novel, Swallow, an edgy chick-lit comedy about a lawyer with the psychosomatic disorder, Globus Hystericus, won gold medals in the Independent Publisher and Living Now Book Awards and was a finalist in the ForeWord Book of the Year and National Indie Excellence Awards.
When not writing, Tonya loves taking road trips with her rescue dog, Sofia, shopping for clothes used in movies at It's A Wrap in Burbank, devouring Mexican food and Cadillac margaritas, sweating to dance-based workouts, curling up with her cats and a good novel, and, of course, watching dance performances of all kinds. Her favorite places on earth are Lincoln Center in New York, the Pacific Coast Highway from Laguna Beach to San Francisco, and Best Friends Animal Sanctuary in Kanab, Utah.
By the way, you can click the book in Amazon.  You can also follow the author in her blog, Facebook, Twitter, Tumblr, Instagram and GoodReads.
Disclosure:
I received an e-book free from Reading Addiction Virtual Book Tours. I did not receive any compensation. All my thoughts and opinions are 100% honesty mine.