Book Description:
Lola French is stunned when she wins millions on the Lottery, and she is sure all her dreams are about to come true. However, right from the start, before she even claims her winnings, things begin to change and she separates abruptly and acrimoniously from the man she has been living with.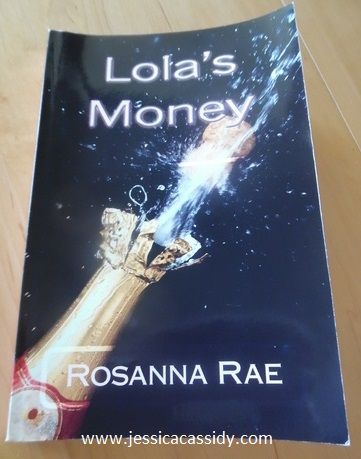 Lola's colleagues are initially pleased for her, but eventually begin to resent her new status. One of them, Tom, whom she really likes, asks her out; but he does it on the day that news of her win spreads through the office and she sadly turns him down. She decides to leave her job as a Financial Adviser in Edinburgh and explore the limitless possibilities of her new lifestyle.
When Lola and her mother excitedly set off on a Mediterranean cruise, it's not long before they both meet men they are interested in. However, their holiday of a lifetime catapults them into a life-changing sequence of dramatic and terrifying events that neither of them will ever forget. When she has to return to reality, Lola unexpectedly finds herself involved with Tom again! But the storm clouds are looming overhead, and as the recent past catches up with her and forces her to confront violence and danger once more, Lola risks losing Tom forever.
I rated this book 5 *****'s 
Love is better than millions 
Gosh! I would be ecstatic if I won a million dollars. I  could use the winning money to pay off all my bills which includes credit cards, cars and mortgage. I would then open an education funds for kids, shared money to my relatives and close friends donate to charities, open a new account and when everything is settled down, will fly to the Philippines and take care of my Mom's needs. Can you imagine if you win 8 millions pounds? Gosh! that is more money than US dollars. 
Lola is lucky to win that huge amount. I am so grateful that she shared her blessings with her Mom. I will do the same, you know. She also prioritize her Mom's plan to experience going in the cruise as one of her biggest dreams. These ladies fulfilled that dreams and even meet men and made their hearts fall and out of love. My only regret is, Lola does not use her mind to fall in-love with Carlo, that guy is wicked. 
Lola's Money is a little suspense but full of love and life. I cannot put this book down. I even buy myself reading glasses so I can finished reading at night. I want to know how Tom will sweep Lola's feet up in the ground. The attraction between these two is undeniable. They might had past relationships but the feelings for each other remains inside their hearts. 
Love is better than millions for Lola and Tom. I am so glad that despite experiencing heart aches, Tom is willing to patch up with Lola. It is the best decision he made and save the lives of Lola, her Mom and her groom to be. 
I highly recommend this book if you love romance and suspense. 
Buy the book:      Amazon
Author's Bio:
Rosanna Rae is married with three grown-up sons and lives in Livingston, Scotland. She has a B.A. (Open) in Social Science subjects and also took a writing course with The Writers Bureau some years ago. She spent 16 years at home raising her family and then returned to full-time secretarial employment in Edinburgh.
Rosanna has wanted to write fiction since she was ten years of age, after reading an abridged version of Charlotte Bronte's Jane Eyre. She is delighted to be now fulfilling that early ambition.
'Lola's Money' is the author's fifth novel; she is currently writing her sixth book.
Connect with the author:    Website  ~   Facebook  ~  Twitter
How Long I've Been Writing
by Rosanna Rae
When I was a child, my sisters and I used to make up stories at night when we were lying in bed. The stories were normally along the lines of some form of wish fulfilment. I always enjoyed reading books and being told stories, and I thought to myself, "One day I'm going to write a book.' I used to keep a diary and this made me aware of the fact that I enjoyed putting my thoughts down on paper. It was therapeutic and satisfying.
I first started writing an actual story when I was in High School, in my early teens. I began to compose a storyline that was based on one of those wish fulfilment themes. It was about a young girl who goes to live in the countryside and gets to meet new friends and ride ponies etc. I think I wrote about three chapters, but it wasn't long before my school friends noticed that I always seemed to be writing things and wanted to know what I was scribbling about. One day, one of them grabbed my notebook and started reading it. I was quite distressed when she refused to give it back to me. Then she showed it around to other people and they all kept asking me what was going to happen next in the story and how the book would end. I got exasperated with them for pestering me, especially as I had no idea how the story would progress or how it would end. So I told them I was never going to finish it – and I never did!
I didn't do any writing again until I did an Open University course while I was bringing up my family. I think I enjoyed the actual process of producing my course assignments as much as I enjoyed the course work itself (sociology and psychology); and my tutors would often say that they liked my writing style, which was encouraging. The ambition to write a book resurfaced, but you need to experience the ups and downs of life and meet a variety of different people before you can come up with a good idea that would be substantial enough to sustain an entire novel. When I finally decided to take a writing course, I produced a practice synopsis using a story that had been forming in my head for a long time, and then I went straight into writing my first book.
I have been writing novels for ten years now. I have produced five books during that time and am currently working on my sixth.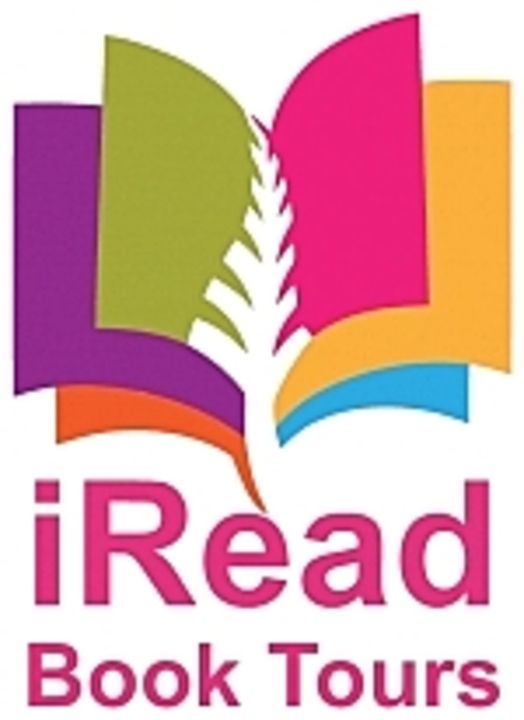 Disclosure: I received the book free from
iReadBookTours
. All my reviews are honestly 100% mine.