Book Description:
Jaxon Tagget is a cattle-rancher's son, born and raised on the Double T, just outside of Dillon, Montana. In love with his high-school sweetheart, Annie, Jaxon proposes on graduation night, presenting her with a wedding ring made from gold he mined himself. Annie accepts immediately, to the horror of her bitter, man-hating mother.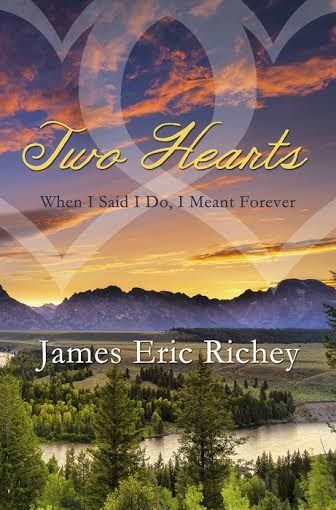 Jaxon's a wonderful husband, but the warnings of Annie's mother linger in the young bride's ears. And it doesn't help that women continue to fall all over the markedly handsome Jaxon.
Unaware of his wife's persistent doubts, Jaxon is struggling with his own troubles when he finds out his dad is sorely in need of money to save the ranch. But hope glimmers gold when he rediscovers the old mine on the Double T.
While Jaxon travels to verify the mine's productivity, Annie grows increasingly suspicious. Is Jaxon's absence what it seems, or does he have another, less faithful reason for his travels? When Annie sees a picture of the beautiful laboratory owner whom Jaxon is visiting, she's sure the only gold he's interested in is long, blond hair. Is Annie right, or will it be her doubts that forever sever their Two Hearts?
I rated this book 5 *****'s 
Wow! This  book is unbelievably phenomenal to read.
What an amazing story of Annie and Jaxon. I LOVED every chapters of this book. I never read a book that is so full of life and problems of a married life. Two Hearts is written by a male author Mr. James Eric Richey. I cannot count how many male author of books that I read. This book I think is my second book and am awe of the author's writings. 
This book is full of love between a husband and wife. It also shows how to fight temptation. Annie has a trust issue for Jaxon. I am sure we can relate to that one way or another.  I never read a book that couples meet so many problems. Jaxon never gives up which I admired him. He is a very hard worker husband. 
Two hearts book is full of action, mystery, crimes, drugs but above all true love. This book is hard to put down. It is a long story but every page is worth flipping. I highly recommend this book to everybody who loves not only romance but adventure. I also loved the setting of the book. One of the best book I ever read. 
Author's Bio:
James Eric Richey was born and raised in California. He attended Brigham Young University, studying English with an emphasis in Literature. After graduating from BYU he returned home to California to further his education by attending law school. After passing the bar, James practiced in California for several years, but he quickly learned that he did not have a passion for the law.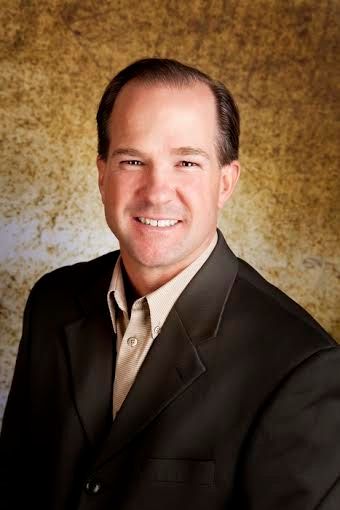 In 1998 James obtained his real estate appraiser license, which has given him a flexible work schedule and allowed him to pursue his true passion, writing books. Besides his writing, he also enjoys reading, running, and sailing. James currently lives in Cheyenne, Wyoming, with his wife, Heather, and their two daughters.
Connect with the author:
Website
  ~   
Twitter
  ~    
Facebook
Interview with James Eric Richey
Q: How did you do research for your book?
A: Two Hearts is set in three places. The principle place is Dillon, Montana. The two secondary places are Pagosa Springs, Colorado, and Bolivar, Venezuela. I've been to Pagosa Springs. I did all of my research using the internet through Google search engine. I also used Google topographical maps and Google Earth.
Q: Which was the hardest character to write? The easiest?
A: Annie was the hardest character to write, because she was dealing with a lot of emotional elements. Anger, jealousy, and lack of trust. She was also dealing with fear and depression. Because her past, i.e. her mother raising her to despise all men, Annie struggles back and forth literally on an emotional roller coaster. It was difficult to capture the pain she was going through. Zeren or Charles were probably the easiest, because they were both creeps from the beginning and neither one of them changed throughout the book.
Q: Where do you get inspiration for your stories?
A: Before I started on Two Hearts, I was writing a fantasy story-other world creation, magic, and monsters. I was having a hard time with the details. For a couple of weeks I kind of just stared at the computer screen struggling with the story. On April 2, 2012 I had a very specific dream. When I woke up I knew I had my story. I quickly wrote down my dream using bullet points for the main ideas. I immediately started writing Two Hearts. I also get story ideas from fiction books I read.
Q: How long have you been writing?
A: I started writing in August of 2009. Two Hearts is the third book I've written. My first book,The Call Up, which I completed, was a learning experience. It is sitting on my bookshelf, where it will stay forever, collecting dust. My second book, Elau and The Life Source, is the fantasy story I was writing. I wrote approximately 15 chapters. I have not totally given up on that story. I may get back to it someday.
Q: Do you snack while writing? Favorite snack?
A: I don't snack between meals. I don't snack while I'm writing. I know, I'm am totally boring. If I do snack, which is on a rare occasion, I like to eat almonds, trail mix (the kind with M&Ms), granola bars, and Oreo Cookies (Oreos with a cold glass of milk is my favorite).
Q: Where do you write?
A: I write at my desk with a desktop computer, an ergonomic keyboard, and a very comfortable leather office chair that reclines. My office is located in the basement of my home where it is very quiet.
Q: If you could go back in time, where would you go?
A: I like airplanes and the mechanics of how and why they fly. Amongst the many amazing things that have shaped our world, if I could go back in time, I would like to watch as the Wright Brothers first discovered flight.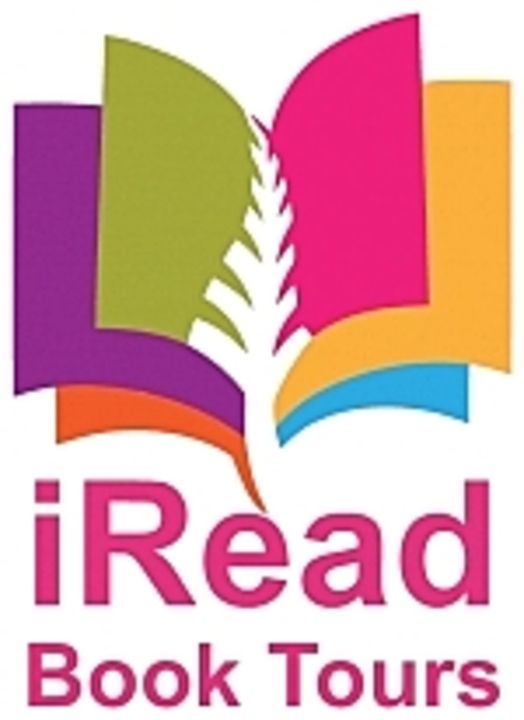 Disclosure: I received the book free from iReadBookTours. All my reviews are honestly 100% mine.