Book Description:
Transform Your Blog into a Book!
The world of blogging is rapidly changing, but it remains one of the most efficient ways to write and share your work with an eager audience. But how do you purposefully hone your blog content into a uniquely positioned book that will be noticed by an agent or a publisher?
How to Blog a Book Revised and Expanded Edition is a completely updated guide to writing and publishing a saleable book based on a blog. Expert author and blogger Nina Amir guides you through the process of developing targeted blog content that will increase your chances of publication and maximize your visibility as an author.
In this revised edition you'll find:
• The latest information on how to set up, maintain, and optimize a blog
• Steps for writing a book easily from scratch using blog posts
• Advice on how to write blog posts
• Tips on gaining visibility and promoting your work both online and off
• Current tools for driving traffic to your blog
• Extensive information on how to monetize your existing blog content into a book or other products
• Profiles with authors who received blog-to-book deals, including four new "from blog to book" success stories.
I rate this book 5 *****'s. 
The best book to start your success. If you are planning to write your book by yourself. this book is your best guide. The best tool for you to learn and be successful in the future. You will learn all the steps you wanted and be your way to success. 
Every chapters are very helpful. You get all the help you need when you read this book. I am a blogger and wish I read this book long time ago. I learned so much and help me more in my blogging. Most of the steps I already know. There are more ways for me to improve when I read this book. I highly recommend it to everybody. 
I know that some of my friends ask me how to start a blog. I shared this book to them. I hope that like me, they get all the answers they needed and start their own blog or write their own book. 
Nina Amir, the bestselling author of How to Blog a Book and The Author Training Manual, is a speaker, a blogger, and an author, book, and blog-to-book coach. Known as the Inspiration to Creation Coach, she helps creative people combine their passion and purpose so they move from idea to inspired action and positively and meaningfully impact the world as writers, bloggers, authorpreneurs, and blogpreneurs. Some of Nina's clients have sold 300,000+ copies of their books, landed deals with major publishing houses and created thriving businesses around their books. She is the founder of National Nonfiction Writing Month, aka the Write Nonfiction in November Challenge, and the Nonfiction Writers' University. As a hybrid author she has published 15 books and had as many as four books on the Amazon Top 100 list at the same time.
Interview with Nina Amir
1. Where do you get inspiration for your books?
I get inspired by my own interests, passion and sense of purpose. Additionally, I get inspired by my coaching clients—by their questions, problems, challenges, and pain points. I like to solve problems, and I'm a great ideator. So I'm always looking for answers, solutions, ways to overcome obstacles, and salves for what ails a lot of people. I also am a good synthesizer of information, and I like to teach. So my own journey inspires me to share what I learn with others.
2. Where do you write?
I usually write at my desk in my office. The office is a loft over the main part of the house (kitchen, living room, dining room). It has a huge window that looks through coastal redwoods, over the hills, and down to the ocean. On a clear day, I can see the glimmer of the water.
3. What is your favorite travel spot?
I love going anywhere near the ocean for a relaxing vacation…do nothing but read, nap and walk on the beach. However, I also enjoy going to new places. I enjoy Europe, for instance, and I go there often to visit my son, who lives in Germany.
4. Is there a specific ritual you do before you write?
I like to start my writing time in a spiritual manner. I light some candles. As I do so, I voice my intention for my writing time. I say what I intent to accomplish and state that I want the work to be in the service of my readers and of God. I then call in all my angels, guides, my Higher Self, and the Divine Energy to be with me as I write. I light incense. And I light some sage and smudge myself in the Native American Indian tradition. I then may sit for just a few minutes…more if I have time…and meditate. Listen. Then I write.
5. What is your favorite dessert?
I love ice cream—coffee-flavored ones in particular. I adore mud pie. Apple crisp (or any type of crisp) with vanilla ice cream is fabulous, too.
And then there is chocolate…and candy. No dark chocolate. It gives me migraines.
6. What's the most courageous thing you've ever done?
That's a hard one. A few things come to mind:
Taking a train alone to Trieste, Italy, when I was 21 to see a guy I'd only met two or three times but whom I thought I might marry.
Taking a job in Bartlesville, OK, to work with a consultant who had three award-winning newsletters he wanted me to edit. I had been working in Manhattan and living just outside the city. I knew no one in Oklahoma.
Becoming a full-time stepparent to an eight and a ten year old—and marrying someone with kids.
Approaching a publisher at the BEA who had rejected my book proposal after telling me he'd been "waiting for that book forever" and convincing him to look at it again.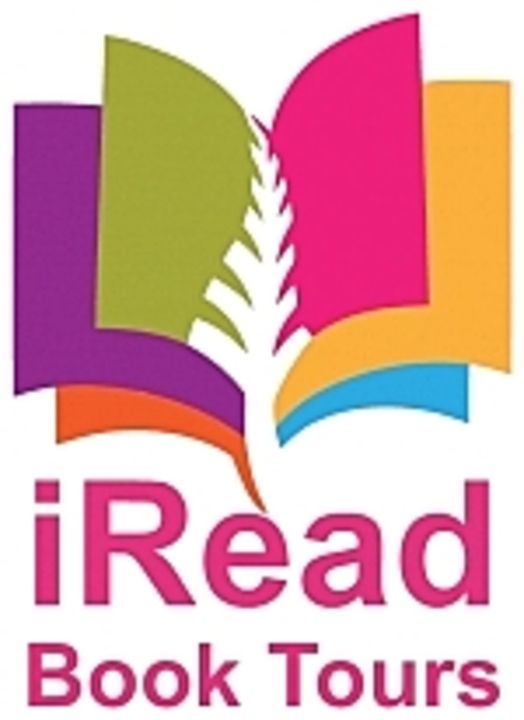 Disclosure: I received the book free from
iReadBookTours
. All my reviews are honestly 100% mine.