Book Description:
Heather Siegel was six years old when her mother disappeared, sending her father into a tailspin that took Heather and her siblings down with him— from a comfortable suburban home to a barely habitable basement apartment, a dark world they soon found themselves fighting to return to from the exile of foster care, then fighting even harder to escape.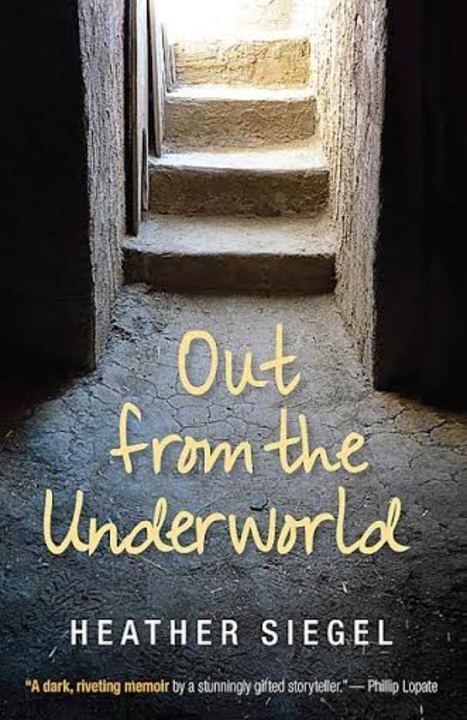 Forty years later, Heather Siegel tells the remarkable story of how she and her siblings, Jaz and Greg, banded together to find out what happened to their mother and fight their way
Out from the Underworld
with nothing but their wits, determination, unbreakable bonds and gifts for humor and compassion to sustain them. A wrenching, inspiring story filled with heartbreak, hope and love,
Out from The Underworld
will move you to laughter and tears.
I rate this book 5 *****'s 
I admire the courage of three siblings Jaz, Heather and Greg of this heart-warming true story book. 
I do not know where to start writing my review. Out From Underworld is my second true story book that I read this year. This book is so touching, emotional and wide opening. I cannot fathom how these siblings survived without a mother by their side only a father who works hard, live his own life and survive. These three siblings been to different foster homes. I am so lucky that I do not experienced that. Life sometimes is not fair for other kids. 
I LOVED this book so much. I gave Ms. Siegel a pat on her back. She did amazing writing this book and from her real experienced too. I am so glad that these siblings are always their heroes from each other when life is really tough growing up. The book will teach you how to be strong and never stop dreaming. There is a saying that goes "There is always light at the end of the tunnel" . I could rate this book more than five stars if I could. You will never stop believing when you read this book. I highly recommend it. There is pure love and laughter. 
Heather Siegel holds an MFA in nonfiction writing from The New School. Her work has appeared on Salon.com and in The Mother Magazine and Author Magazine, as well as in various trade publications. She was a finalist for the 2010 Pacific Northwest Writers Association Literary Award in Nonfiction Writing, the 2011 San Francisco Writers Conference Nonfiction Writing Award, the Carolina Wren Press 2012 Doris Bakwin Award and the 2012 Kore Press First Book Award. A multi-creative person with interests in the arts, nutrition, health and beauty, she has founded several independent businesses, including a coffeehouse, a café, an organic juice bar and a natural beauty bar. She currently lives with her husband, Jon, and daughter, Julia, in the woods of Long Island in a house filled with light.
Interview with Heather Siegel
Which was the hardest character to write?
The hardest character to write was myself because my book spans from childhood into adulthood. Inhabiting my character through the various stages, and tracking my mental development as it related to breaking out from this life took a lot of focus and concentration. I originally wrote a lot of excess—my getting sidetracked with drugs or boyfriends, for example—and it would take time to weed through the anecdotes and pluck out the ones that were extraneous. In memoir, it is equally about what to leave out as what to put in.
In your book you state that mothers are the "gravitational force of the family." Can you elaborate?
I do think that mothers are "the sun" around which we orbit. In my own home life, my just being in a bad mood can destroy the day, whereas when my husband is in a bad mood, my daughter and I can laugh, "Eh, he'll get over it."
I know that if push came to shove, my husband and daughter would be able to survive without me, but it would be hard—and different, and off course, so to speak. All these years later, I think my brother, sister and I still reeling from our mother's absence. Motherlessness is a theme I explore in the book.
Do you have another profession besides writing?
I've been a small business entrepreneur for the last twenty years. Some of my ventures have included coffeehouses, a spa and a juice bar. They have been modestly successful, some less than others, but, like writing, they have given me a chance to create and to express myself in different forms.
Is there a specific ritualistic thing you do in your writing?
I used to do all sorts of rituals, and I was superstitious about them, too. I had to have things just so. The right morning light, the right chair, the right brew of coffee. Now I just show up. Because writing is like exercise for me—something that I know is good for me but that is hard to motivate myself to do. I love having finished work, but I don't always love the neck aches and obsession that come with creating the work.
What is your next project?
I have a couple of things percolating at the moment. A marriage memoir that I am still tinkering with—and trying to find the courage to show anyone, including my husband. Eventually I'd like to tackle a fiction project I've been writing in my head for the last decade. I'm excited at the prospect of settling into a personality other than my own.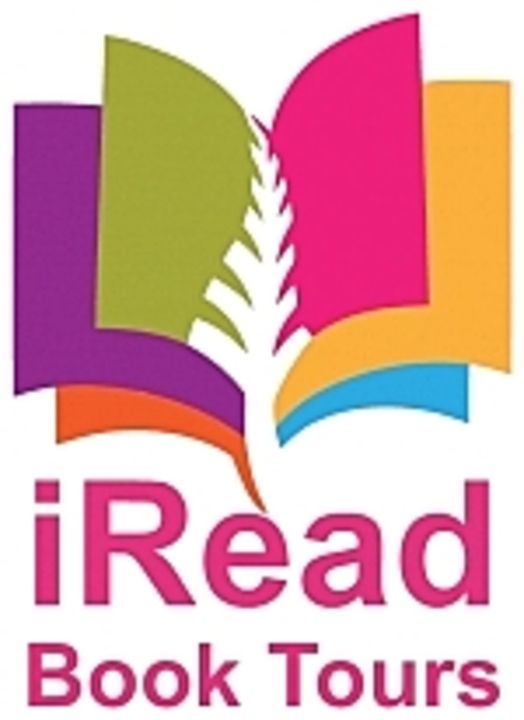 Disclosure: I received the book free from iReadBookTours. All my reviews are honestly 100% mine.