Erotic Romance
Date Published: November 25, 2014
Killian Stone paints harpies.
Killian Stone is not into vanilla sex.
Killian Stone suffers from mood swings.
Killian Stone has done something very bad.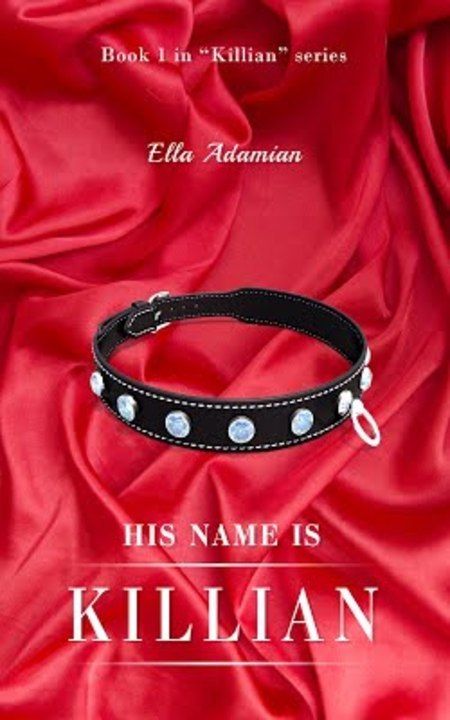 The day the painter approaches her on the bridge and asks her to pose for him is the beginning of a lust Melissa won't be able to bridle. When Killian Stone offers her a month of submission, she's already too captivated to turn him down. His unhinged sexuality lets her explore her own dark fantasies, but his anger outbursts are scary and devastating. As the time goes by, Melissa realizes there's something more than just irritability and anger. He has done something which doesn't let him rest.
I rate this book 5 *****'s
The best erotica book I read for 2015. His Name Is Killian is so scary but so good. Erotica is always my favorite genre to read. I am not ashamed to admit. My first time to read Ms. Ella Adamian book. Oh my gosh! this book is so intense. I am afraid for Melissa's life. Killian is so intense. His mood swings scared the crap pout of me lol. I admit I cried one scene when something happened to Killian's dog Lord. Love is so powerful. Melissa tried her best to change Killian. I cannot wait to read the second book. I highly recommend this book if you love steamy read and suspense. You will love Killian. I do not mind him to paint me.
Ella Adamian lives in a small country named Armenia and writes in English. She also hides her identity, so that the local law enforcement bodies won't fine or detain her for her explicit erotic novel "His Name is Killian." Currently she's working on the sequel of her first book.
Buy Link
You can also join the giveaway below.
Disclosure:
I received a free book for review from Reading Addiction Virtual Book Tours.  All my thoughts and opinions are 100% honestly mine.