I was very surprised to receive a message from my OTHER in my Facebook. Usually if I have that kind of message, means they are not on my friend's list in my Facebook. I am very happy to receive a surprised message that I won this signed book from a giveaway.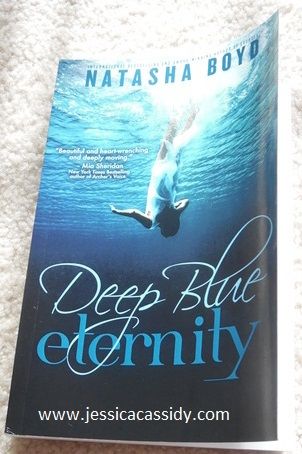 I admit I love to join giveaways especially if the winning prize is a signed book. The signed book for me is the best prize to win. I won many signed books and am so happy and appreciative every time I received my winning prize.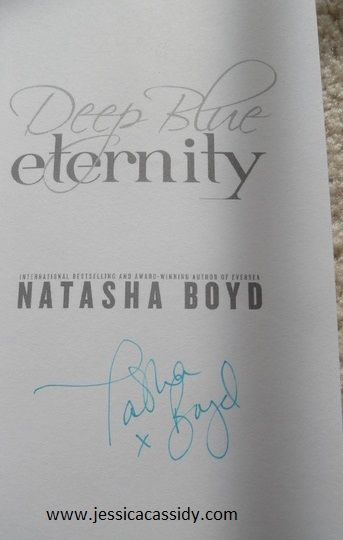 Anyway, I won this signed titled Deep Blue Eternity by Natasha Boyd. She also included swags that also were signed. I want to say thank you so much author Natasha Boyd. I cannot wait to read this book.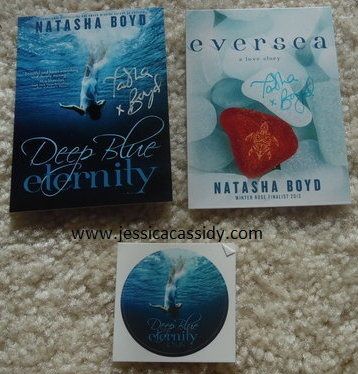 By the way, you can buy the book in Amazon http://www.amazon.com/Deep-Blue-Eternity-Natasha-Boyd-ebook/dp/B00V1YYH4O/ref=sr_1_1?s=books&ie=UTF8&qid=1431868165&sr=1-1&keywords=deep+blue+eternity
You can also follow the author in here
Facebook https://www.facebook.com/AuthorNatashaBoyd Twitter https://twitter.com/lovefrmlowcntry
Pinterest  https://www.pinterest.com/lovefrmlowcntry/
Google Plus https://plus.google.com/u/0/+AuthorNatashaBoyd/posts
How about you have you win any of the giveaway yet? What is your favorite prize to win?