Book Description:
When Olivia gets news of her best friend Dan's fatal car accident, her life is shattered. Consumed with grief and struggling to find any meaning or purpose to life, she trudges along with a gaping void in her heart. Finally, when her frustration reaches its peak, Olivia decides to put her trust in the depth of friendship the two of them shared. That trust finally allows him to breakthrough to her, and Dan begins to guide Olivia through the twists and turns of her life, leading to something new and entirely unexpected.
When Olivia exposes a gigantic internal scandal at work, her career implodes. With no job and nowhere to turn, she escapes to Palm Springs for the sympathy and care of her beloved cousin, Garrett. However, with only weeks left before the opening of his newest store, "Gin and Tonic," Garrett isn't quite the comfort Olivia had expected. She yet again tries to find her way, and in the process meets someone who begins to fill that void in her heart. She's never before experienced a love like this; it heals her soul and rekindles her spirit – and just may have been the design of her dearly departed friend all along.
Beyond Believing is a sweet, funny, and romantic story that touches the heart, serves up delicious twists and turns, and shows the reader that there's no such thing as "coincidence." Author D.D. Marx regards this book as her "love letter to friendship," written in memory of her best friend, Dan.
I rate this book 5 *****'s
I found my best read for the year 2015. I so loved this book so much. Beyond Believing by D.D. Marx is such a beautiful book to read. The cover looks so pretty. One of the prettiest paper book signed copy I ever own and read.
This book is very inspirational. It gives me goose bumps when I read it. The book is hard to put down. I finished reading it by the second day. The book deals with true friendship especially between Dan and Olivia. Tragedy strikes this friendship and coping up the loss is the hardest thing to do.
I loved Olivia's spirit to survive in her daily life even Dan is dead. She asks for sign and she  gets it every time. There is so much coincidence in the story not to notice. I do believe in reincarnation. It comes in different forms. Do you believe it too?
Olivia is such a workaholic girl and very adventurous as well. She travels a lot on work related. I am glad that she met Flinn and sparkles ignite between these two. The book is very emotional. You might need tissues beside you so prepare. I highly recommend this book who loves romance, second chance and fighter that never stop looking for the right love.
Thank you D.D. Marx for this amazing book. I am a new fan. I love this series and cannot wait to read the second and third books. I just cannot wait to find out more about Olivia and Flinn and their life together.
Author's Bio: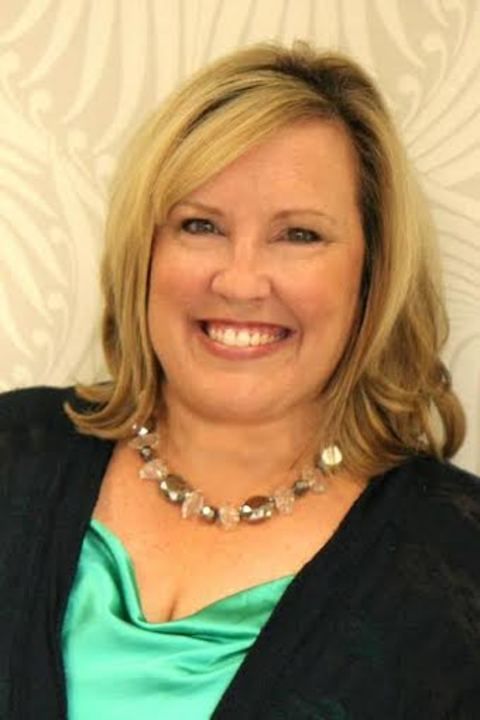 D.D. Marx is a contemporary romantic fiction writer and blogger, as well as a lover of all things social. She is a graduate of the University of Dayton, as well as the Second City program in Chicago, where she currently resides. A proud aunt and self-described hopeless romantic, Marx has always has a knack for humorous and engaging storytelling. Her pen name is a dedication to her beloved friend Dan, who continues to guide and inspire her in her daily life.
Interviews with D.D Marx :On writing:
Which was your favorite character to write?
I loved writing about Dan Sullivan, who is based on my dear friend who passed away.  It took me down such a fond memory lane. It allowed me to write down details about what it was about him that I loved so much. Now I can treasure those words for the rest of my life.
There are many books out there about….What makes yours different?
The goal of writing my book was to connect with other people out there who are going through struggles, hardships and loss.  Not one of us is not immune to life's deepest and darkest challenges. I hope people can relate to the characters and find comfort in knowing they are never alone in their own battle.
What is the last great book you've read?
I read Unbroken. I have such a hard time reading about such pain, tragedy and brutality especially when it is another human being inflicting it knowingly. It makes me question how people can be full of such hatred and evil.  There isn't any part of my being that can relate and I cannot tolerate witnessing such human suffering. The amazing part of this book was this man's willingness to still move on, to want to live and to ultimately forgive those who caused him harm.  God-like strength and perseverance which is nothing short of remarkable and awe inspiring!

On rituals:
Do you snack while writing?  
Usually I use hunger as an excuse to procrastinate writing – LOL!  My favorite is surgar-filled snack like sour patch skittles. Something to jolt the brain into deep thought…for the 15 minutes the rush lasts.
Fun stuff:
Favorite travel spot?
I love anywhere sunny and warm, especially in the winter to get out of the cold, frigid Chicago winters.
Favorite dessert?
Something tart like Key Lime Pie!
If you were stuck on a deserted island, name 3 things you want with you?
Let me start by saying there are 3 people in this world, I would love to banish to a deserted island but that was not the question. So instead I will say,
I'm very social so I would need at least one person with me  so I wouldn't go out of my mind, so I'll say my best friend!
A working speed boat with a motor to get back to the main island!
Chips and Salsa – yes, I am counting that as one item because they go together so well! These would be delicious to share with my bestie until we got back to the civilization – haha. Can you tell I wouldn't want to be on a deserted island? I would give "Wilson" a whole new meaning.

If there is one thing you want readers to remember about you, what would it be?
I hope in some small way I can inspire someone to really go after and pursue their dream! Trust me, if I can do it so can you!!  I just decided it was time to stop fitting in, not follow the safe route and take some calculated risks to change my life. I don't regret a minute of it! It has been an amazing journey from day 1 and just keeps getting better.
Where to buy the book:
​
You can join the giveaway below.