If you know my husband, he is really a serious man. It drives me crazy sometimes. He seldom laughs. He has a sense of humor I think that he hides. He is a very shy husband of mine too.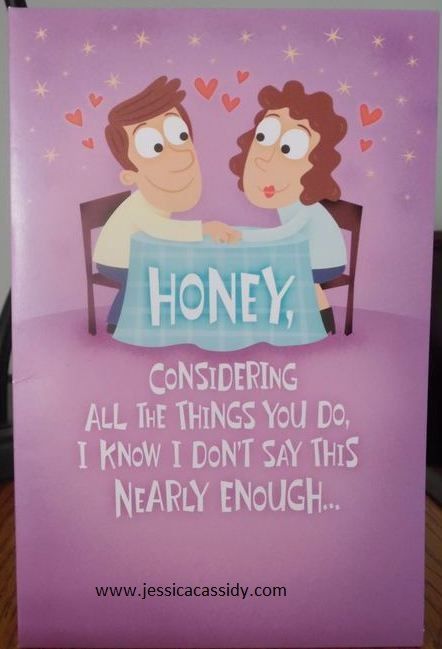 Anyway, three days ago we celebrated our 13th wedding anniversary. We did not go somewhere. He is very tired from working so many hours. He grilled my favorite American food, steak that is. I love to eat it with mushroom as well. It become my favorite when I was pregnant with our little girl almost 9 years ago.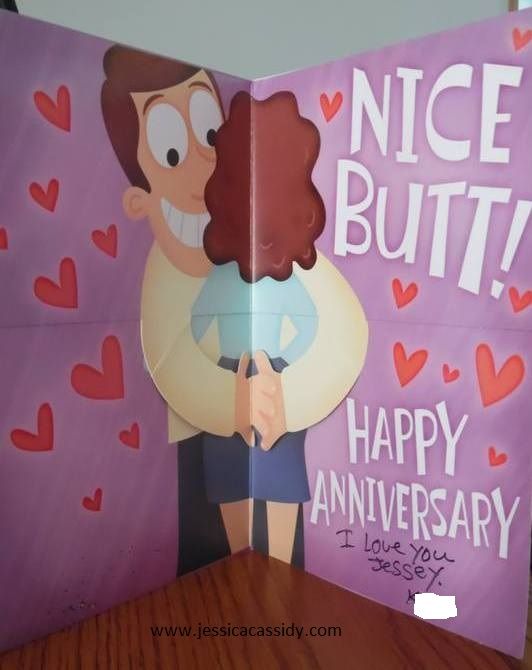 He also gave me this card which is very funny. I am fortunate that I have those assets too. He does compliment me anytime and squeeze it all the time especially when I am in the kitchen doing the dishes or making dinner.
I thank God for blessing our marriage. I hope that we can survive all the trials that our relationship will encounter.