Book Description:
Real Stories about Real People to Entertain, Inspire and Challenge You.
Get inspired to step out of your box and into a world full of potential. From the corporate world, to the arts, to working with the disenfranchised – the message is clear. There is no such thing as a normal way to live your life and no one right solution to any problem. Selected from amongst over 100 interviews, the stories shared here open a window on the journeys of seven women and three men who have charted their own path, including Ruthie Davis – top U.S. luxury shoe designer and the winner of the 2014 AAFA Footwear Designer of the Year award – and Geir Ness whose perfume is a staple in Nordstrom, Disney World and on Disney Cruise Lines. Enjoy a glimpse behind the scenes into the unique ways these individuals chose to deal with life's challenges and how they define success in their careers.
I rated this book 5 *****'s
My very first true story book that I ever read. I loved this book  Life Outside the Box: The extraordinary journeys of 10 unique individuals by Marilyn R. Wilson. This book is a compilation of ten people who shared their story of success so everybody can be inspired to do the same.
I loved all the stories. They are different and unique from each other. The stories are very inspirational. These ten people are successful because of their humble beginning. Their hard work pays off because they never stop trying. Some of the stories are very emotional. I need to stop reading and reflect.  You will be awe of their story from fashion, painting, tap dancing, publishing to name few. They all motivated me. 
I love how you go from different places and countries. Life is geographic and learning experiences from their story is extra ordinary. You will also learn different ethnicity. I highly recommended this book to everybody who loves to read unique book and be inspired.     
Author's Bio:
Marilyn R. Wilson is a freelance writer and editor with a passion for interviewing. It all began in 2006 when the she answered a Craigslist ad from a NY magazine asking for story submissions. Two were accepted. The first live interview was life changing and Wilson has never looked back. With over 150 interviews now behind her, the love of interviewing is still as strong as ever. Whether through a random encounter on the New York subway or via a "one-on-one" interview with an internationally recognized artist, the goal is the same—to share the unique journeys of inspiring individuals.
In 2007, this goal led the author to co-launch a successful, innovative magazine focused on professionals working in the fashion industry, paired with photography and illustrations by local artists. Now on staff at Raine Magazine (NY/Miami/LA), as well as freelancing for other publications, Wilson has taken her passion to a new audience with the release of her first book.
What inspired you to write your first book? 
​Over nine years ​, I had interviewed more than 150 amazing people from as far away as South Africa. They shared deeply about their lives. So many interesting things ended up not being right for a magazine article, but those I spoke to loved hearing all the behind-the-scenes moments. One day the idea came to write a book with mini-biographies so I could share all those wonderful stories people enjoy hearing when I speak.What genre is Life Outside The Box?
This is a hard question as I don't feel it fits well under the standard genres available today. In its ​
simplest form – it's ten mini-biographies. From there it gets complicated as it is meant to inspire, to push you out of the safety of your box to explore your potential. Currently it is found sometimes under business/success and sometimes under self-help/motivation. Where would I put it instead – I'm not sure. I am open to any suggestions?
What was the hardest part of writing your book?
Procrastination and self-doubt were definitely challenges to be met. There was also a challenge unique to Life Outside the Box that surprised even me. That was the sheer number of people giving me feedback and direction. I had the ten people included, sometimes they had a support staff that gave feedback, the publisher, the editor, the proofreader and the distributor. Finding a way to be true to my writing and vision while addressing all their concerns was overwhelming.
Do you create an outline first?
My writing is very organic. For magazine articles I need the opening paragraph and the closing. The rest is just connecting the two with the right material from my
interview. The book was a bit harder. I decided to write a linear story directly from my interview material. After at least half of the chapters were complete, I looked at how I wanted to open each story – a unique start for each. So the beginning to each chapter was written last.
Is writing a full-time or part-time career?
While I am considered a full-time writer, I am fortunate that my husband's work allows me this opportunity. I know many who have to write in spare moments. But remember, this doesn't mean I get to write every day. I have to continue to find new interviews, make sure I am in the public eye at events to help with marketing, be a relevant presence on social media, speak at events and make time to be interviewed as much as possible. As anyone will tell you in the creative field, way too much time is taken up by the business end. I am truly jealous of those who have the innate ability to shut the world out and just write.
Do you proofread/edit all your own books or do you get someone to do that for you?
I am signed with a hybrid publisher ​, ​ so editing/proofreading was a part of my contract. I cannot say enough how important editing in particular is to the process. And it can't be a friend who just says your writing is great. Your writing will never become all it can be until you get that tough feedback that pushes you to new heights.
Did you learn anything from writing your book and what was it?
I only came to realize the biggest lesson while in the book writing process. I was a difficult child with ADD​.  My intense curiosity and lack of patience often brought negative feedback. But all those little quirks right down to the racing mind and intense curiosity about others are what make me unique and are true assets when interviewing. People open up to me because I AM truly interested. The lesson – those quirks are your talents. You just have to find the place to express them. They quickly will become your biggest asset.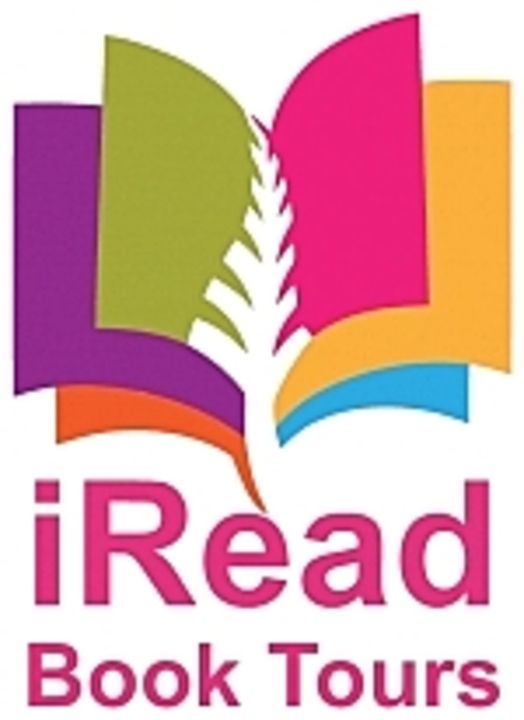 Disclosure: I received the book free from
iReadBookTours
. All my reviews are honestly 100% mine.