Book Synopsis:
Two unlikely friends, an old woman and a boy with special needs, take an aging champion to Westminster Dog Show, and heal their troubled families.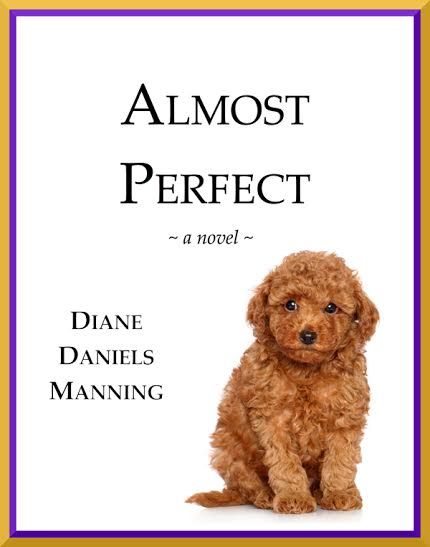 Seventy year-old Bess Rutledge has fantasized about winning the Westminster Dog Show all her life, but now she has decided she is too old to follow her dream. She meets Benny, an angry fourteen year-old with mild autism and ADHD, who has a dream of his own: to impress his self-absorbed mother. He becomes convinced that winning Westminster with McCreery, Bess' aging champion standard poodle, will finally make his mother proud of him. Getting Bess to go along with his plan, however, is not going to be so easy.
I rate this book a 5 *****'s
I love the cover of the book Almost Perfect. The dog is fuzzy, curly and just huggable. It will melt your heart from the cover alone, right?
What attracts me to read this book is how beautiful the story is. My family loves watching a dog show on TV. The dogs are all cute and well-behaved and ready to play and pose to win. Did not know that it is very hard to take care of the show dog.
Ms. Manning touch my heart so much. I feel so emotional while reading Almost Perfect. Why? It is because the story is so closed to my son. He has the ADD and we adopted a Pitbull stray dog just because of him. It is the best thing we did for him.
I am a wreck in a beautiful way while reading this book.  I will let my son read this book sometime. I cannot wait what does he thinks of this book. This book is beyond amazing. Thank you Ms. Manning for this beautiful book.
Author's Bio: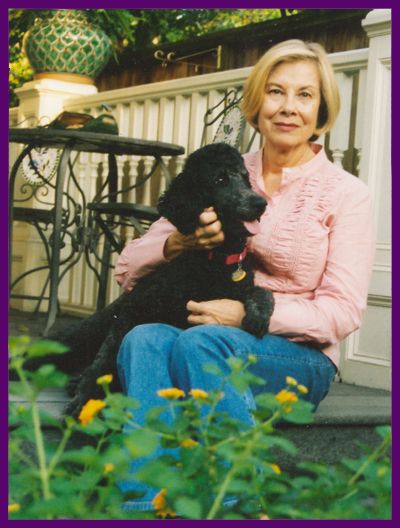 Diane Daniels Manning
is the co-founder and director of The New School in the Heights, a therapeutic school in Houston, Texas which helps children dealing with social-emotional challenges find success in school and life. She has a Ph.D. in Education and a post-doctoral M.P.H from Harvard and is a practicing child psychoanalyst certified by the American Psychoanalytic Association. Formerly, she was the Director of the Reading and Learning Disabilities Clinic at Tufts University, Lecturer and Research Associate in the Department of Behavioral Sciences at Harvard, and Chair of the Department of Education at Tulane University. She learned the inner workings of dog show kennels by writing an authorized oral history of a lifetime President of the Poodle of Club of America. Her writing awards include the Faulkner-Wisdom Novella Prize and the Women in Film and Television Short Script Competition.When not at The New School, Diane and her writing partners, a Standard Poodle named Misty and a rescue cat named Elvira, convene at the keyboard to share great thoughts and plan the dinner menu.
Connect with her:  Website  ~  Twitter  ~  Facebook
​​Where to buy the book:
Almost Perfect Trailer V1-2 from Kaizen Marketing on Vimeo.
​Giveaway:​
a Rafflecopter giveaway
WHAT MY DOG TAUGHT ME ABOUT WRITING
by Diane Daniels Manning
HIGH DRAMA ADDS INTEREST. Misty holding my new silk blouse between sharp puppy teeth pumps the same kind of adrenalin as a book's thrilling climax.
PERSEVERE. If the chapter doesn't come out right the first time, keep at it. How many times must the poor dog whine, jump, and nudge elbows before someone figures out his tennis ball is stuck behind the laptop? How many drafts are too many?
PATIENCE IS OFTEN NEEDED. A squirrel up a tree may be too high for a dog to reach at the moment, but the squirrel can't stay there forever. Hopefully, it will climb down before dinner is called. Same with a writer's elusive plot point. It will come eventually.
REPITION IS SOMETIMES WARRANTED. If a writer has a really important point she is trying to make (like a telling clue in a mystery), she may need to signal it more than once. Same thing if you are a dog and need to go out really, really badly. Hopefully, someone will catch on before there's a spot on the rug.
A NICE WALK CLEARS THE HEAD. Enough said.
A LITTLE VARIETY ADDS INTEREST. A writer can't drone on and on about the same old thing. Same with dinner. That carrot cake cooling on the windowsill added the fresh taste that had been missing in the kibble bowl.
WARM, FUZZY MOMENTS ARE, WELL, WARM AND FUZZY. Curled up on the couch with a good book and a furry friend make the best reading.
If you would like to know more about poodles and the dog shows featured in ALMOST PERFECT, visit www.poodleclubofamerica.org.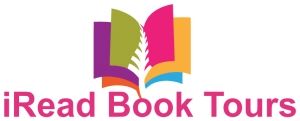 Disclosure:
I received the book for free from iReadBookTours . I did not receive any compensation.