Book Synopsis:
Are you ready to lose 1 pound a day? Have you tried every weight loss plan under the sun? Don't give up in frustration; The Metabolism Solution will make it faster and easier. What makes The Metabolism Solution different? It will teach you how to safely harness the power of your metabolism to lose weight and melt belly fat fast. You will learn the right way to work out to boost your metabolism with the best part being seeing results the first day after your first 30-minute workout. You will learn how to address your weight loss and fitness issues from the inside out, allowing you to focus on what created the weight gain in the beginning and how to correct those issues. Do you love delicious food? You'll adore Lisa Lynn's 100 irresistibly delicious fat blasting recipes. The Metabolism Solution is the perfect roadmap for not only transforming your body, but changing your whole life.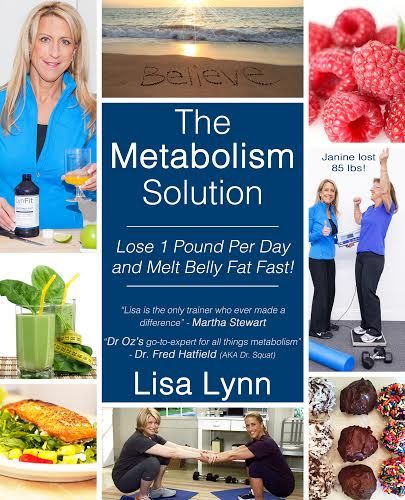 I love reading this book The Metabolism Solution by Lisa Lynn. Gone are the days when my body is lean and trim especially now that I am a mother of two kids. I used to weigh 88 pounds almost 13 years ago when I first arrived in America. Now I gain weight and my friends think that I still look skinny but my husband disagree. I cannot blame my husband. America has many fast foods to choose from. I missed going to the wet market in the Philippines and buy organic vegetables, fruits, fresh meat and fish. Living in America is hard especially for Asian women like me. Most of my Asian friends gain weight.I do not like dieting. I want to eat all the foods that I am craving for but not just junk foods. I am so happy that finally my help arrived through this book. I enjoy reading this book. It is full of health and informative tips and solutions on how to gain your body back. I especially love the recipe especially that I am not a good cook. I love the tips that Ms. Lisa Lynn shared. I hope that woman who struggle with their weight will grab this book and start reading .I am sure that they will get the help they really wanted. Determination is key to lose weight too. You have to stay focus. I highly recommend this book. I wish I could give more like 5 ****'s.
Author's Bio:
CELEBRITY FITNESS AND NUTRITION EXPERT LISA LYNN has devoted nearly three decades of her career to personal training, specializing in metabolic weight loss and performance nutrition. Coupled with her vast experience in the field of fitness and nutrition she has earned four educational certificates from the International Sports and Sciences Association's Professional Division including: Certified Fitness Trainer, Specialist in Performance Nutrition, Fitness Therapy and Elite Trainer.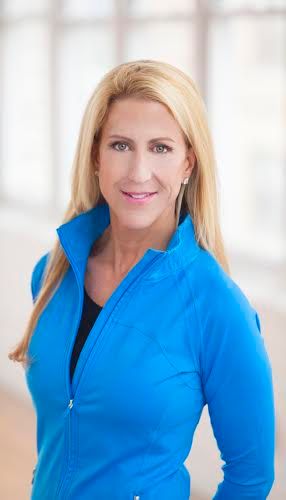 Lynn's years of research in metabolic boosting and performance nutrition resulted in the development of herLeaner Lifestyle DVD Series, specifically designed to promote healthy fat loss by boosting the most sluggish and stubborn metabolisms. She is best known for her 13 years as MARTHA STEWART's personal trainer who has said, "Lisa is the only trainer that made a difference." Lynn is also a regular go-to nutrition and fitness expert on THE DR. OZ SHOW appearing in two of his highest rated episodes. Major media outlets frequently call upon her for her expertise in fitness and nutrition. Lynn maintains a diverse portfolio of clientele including professional bodybuilders, models, actors, CEOs and real-world people throughout the country.
What People Are Saying About The Metabolism Solution
by Lisa Lynn
I get hundreds of emails every day from people, including people who work in the weight loss field, who are losing weight for the first time in their life telling me they learned so much by reading The Metabolism Solution. My story helped them realize that everything they were doing was all wrong! Even doctors have stopped me in stores and said they never thought about why a 5 ft female with a slow metabolism can eat the same serving size as a 6 ft male with a fast metabolism. People have lost the weight they have carried around for an entire lifetime after learning which foods boost metabolism and which foods slow our metabolism, and no one is living in the gym. Doctors are happy and I've had many people who had weight loss surgery—only to gain all of the weight back—tell me that they lost weight with my program and wished they had tried this program before they had surgery. 
I never get tired of recurring emails from people who share their stories with me along with before and after photos. To be honest, I'm still flabbergasted when I see such a drastic change from the inside out! They radiate happiness!
Lisa just released her award winning book The Metabolism Solution that has helped thousands of people lose weight and reach their fitness goals. Available
​ ​
Connect with Lisa: Website  ~  Facebook  ~ Twitter  ~  Pinterest  ~  Youtube Channel
​Trailer​:
​Win one of 10 print copies of The Metabolism Solution​ (Open to USA & Canada) Ends Feb 7, 2015 here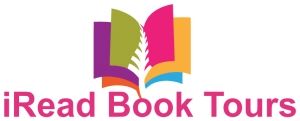 Disclosure:
I received the book for free from iReadBookTours . I did not receive any compensation.