Book Synopsis:
This is a story about three smart, successful people who were once fast friends in college and have now been thrust together again in an unlikely, multi-layered investigation with far-reaching international implications and billions of dollars at stake. One is a forensic accountant for the SEC, one beta tests hardware and software for the US Department of Defense and the UK Ministry of Defense, and the third is a wildly successful entrepreneur, software developer and venture capitalist in Silicon Valley.
They get caught up in the hunt for a corrupt Swiss banker intent on finally unloading the last of the gold stolen by his father in World War II; a violent, narcissist leader of a Mexican drug cartel making his move to take over as the head of all cartels in Central America; and the daughter of a murdered Bulgarian arms dealer making the deal that will give her mother financial stability and get them both out of the increasingly unstable arms business.
The plot unfolds as financial crimes committed by insiders put common criminal activities to shame in a world where technology has increasingly insinuated itself into our lives to good and bad effects.
I rate this book BROKEN TRUST with 5 *****'s because it has a beautiful story and loved reading it. Money is always the root of all evil. When handling millions of funds, there is always this one person who is not satisfied and greedy to have this humongous amount in his hands. This is what Broken Trust is all about. This book is suspense which I loved to read. The first pages of this book already made my heart pump. It is hard to put this book down once you started reading it. I always love reading suspense and how amazing this author Thomas Maurin is. I like every page and up to the last page of this book. I am glad finances is not my cup of tea while going to school in college. I salute everybody for having finances in their major field of studies. I am sure it is tough but it is worth it.I highly recommend this book to everybody who loves dealing finances and problem that goes with it.
Thomas Maurin is the pen name of husband and wife writing team Bonnie B. Hartley, Ph.D., and Michael T. Hartley, CFP®. They both write non-fiction books and articles regarding financial and family business topics and have delivered talks on those subjects internationally over the last thirty years.Connect with them:  Website  ~  Twitter
Where to buy the book:
Broken Trust Virtual Tour Post: The Perfect Team
Mike and Bonnie Hartley
(Pen name: Thomas Maurin)

When Fitz, Charles and Jamie are thrown together to solve the mystery of gold market manipulation, they are not the perfect team for the job.  We define the perfect team as the right people with the right complementary skills available at the right time in the right place.  Each of them is in the right place at the right time. Fitz is in the crosswalk when her colleague Gary is struck by a hit and run vehicle.   If she hadn't agreed to meet him that night, she probably would have recused herself from the investigation because of the mysterious Dressail Trust associated with the both the bank under investigation and Fitz's father.  As it turns out, she knows more about the investigation than anyone else at the SEC after Gary. Charles is sitting in the New York SEC offices when Fitz arrives to brief her boss on Gary's investigation to date.  If Fitz's boss hadn't called him in the middle of the night desperate for help in the wake of Gary's incapacitation, he'd still be in Palo Alto.  If Fitz and Charles hadn't contacted their old friend Jamie for help as they struggled to get out of Basel, he would have continued to see each of his two dear friends separately, but the Three Musketeers would never have been revitalized.

Being in the right place at the right time doesn't make them the perfect team for the job even though the Three Musketeers have the requisite complementary skills needed to address the multitude of complex challenges in Broken Trust quickly, discretely and effectively.  Fitz is a forensic accountant.  One of her greatest skills is her ability to analyze complex financial data and see patterns that connect seemingly disparate facts and people.  Charles is also a financial whiz but his expertise lies in using technology to gather the data Fitz needs to analyze.  Jamie's expertise is also in technology but more focused on military and cyber security hardware and software.  All three have an additional shared advantage.  Together they know a lot of high-level people in the UK, Cayman and the US who can help them get the resources they need to meet the challenges they face.
The final, and perhaps most important aspect of the ideal team, is trust.  Initially, trust between Fitz and Charles has been destroyed.  Once they start working together and communicating more openly, they realize that neither of them wanted to dissolve their marriage.  Although they have many other challenges to rebuild trust, that awareness gives them the opportunity to begin.  Once Fitz and Charles start rebuilding trust, Jamie can open up to both of them and trust that the friendship they once had will emerge stronger and better than ever.  It is their growing trust and willingness to discuss difficult topics openly that finally allows them to be the right people at the right time in the right place with the right skills to solve the mystery and save the day.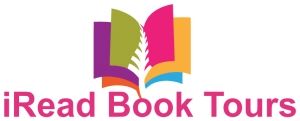 Disclosure:
I received the book for free from iReadBookTours . I did not receive any compensation.