Book Synopsis:
As digital devices take over family life in subtle and seductive ways, what will happen to child development and family bonding when children spend more time with screens than they do at school or with their parents.
Life swirls at a hectic pace in most families today. That reality places a high premium on finding family time. Little Things Long Remembered: Making Your Children Feel Special Every Day, is updated for today's digitally driven and time-strapped families, offering hundreds of easy ways to create treasured childhood rituals that your children will look back on fondly.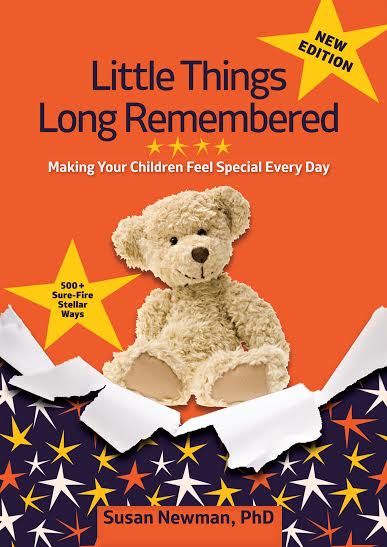 The book hinges on 10 Cardinal Rules designed to help parents let go of work or social obligations and commit to spending time with their children. Rules include:
At home, focus as much as possible on your kids.
Put away electronic devices so you can really 'be' with them
Choose activities you like; children can tell when you are not having fun and are 'faking it.'
Little Things Long Remembered is designed to help maximize parents and children's available time. Slow down to grab pockets of time—even a few minutes here and there.
Establishing Ties (gestures that take seconds or a minute or two to strengthen parent-child bonds)
Five Minutes More or Less
Half and Hour to an Hour or So
Weekend Fun
Special Circumstances — When You Travel
Special Circumstances — Sick Days
Special Days — Happy Holidays
Special Days — Memorable Birthdays
Readers are encouraged to pick and choose to match their needs and their children's ages and personalities. The time you spend with children and what readers choose to embrace from within these pages will become as memorable and meaningful to parents as they will be to children.
My review for this book. I rate it for five stars.
I love this book so very much. It is the best book I ever read that involves with kids. I grew up in the Philippines where spending family time is very important. We do not have all the gadgets and stuff that most American families have. All we have is the precious time we spent with our family and just being happy when we are together. Raising an American kids is not easy. American kids are so different from Filipino kids. Parents are different us well when it comes to raising their kids. I noticed that American kids are spoiled. They get what they want. Reading this book is very important on how to deal with kids and each situation. I raised my kids with so much love between two cultures. They are privilege that they get the best for both world. You can learn many things and applied this to your kids. Time is very important with raising kids and this book shares many examples. I highly recommend this book especially for first time parents.
Author's Bio: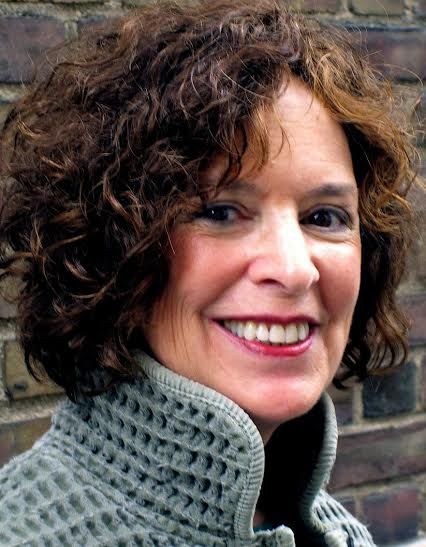 Susan Newman, a social psychologist, specializes in child development and family dynamics and has been named one of the 100 Top Psychologists to Follow on Twitter as well as one of 25 Parenting Educators to follow. She has been blogging for Psychology Todaymagazine about parenting and issues related to raising children for over six years: http://www.psychologytoday.com/blog/singletons.
She has appeared on the Today Show, Good Morning America, CNN, MSNBC, and her work has been feature on NPR and major leading newspapers and magazines.
Where to buy the book:
Children are unique memory keepers, often surprising parents years later about the mundane events they recall with fondness and the events they've forgotten that you once thought would dazzle them.
To children, little things mean a lot. When they're older, they will remember even short, impromptu gestures as well as longer, affirming interactions. The goal, then, is not to worry about achieving perfection but to enjoy what you decide to do. Five minutes talking, singing a family song, or shooting baskets can be enough to solidify a tight parent-child bond.
Consider these Cardinal Rules for your family:
1. Don't let too much time pass between embracing "little things" — face-to-face meaningful activities such as doing a quick dance after dinner or sharing a cup of "tea" can make a world of difference to a growing child. Make one a day your absolute minimum.
2. When time is short, deliver a hug, a kiss, and a daily, "I love you." Create a special gesture unique to your family such as a hand on your heart when saying goodnight. It will become a treasured ritual.
3. Give up some social commitments to carve out more time to spend with your children. Your family will take notice and appreciate it.
4. At home, focus as much as possible on your kids. Put away electronic devices so you can really "be" with them. Kids know when you're sneaking glances down at your email inbox or Twitter feed.
5. Don't decrease discipline because you feel guilty about the time you spend at work or away from your children. Sometimes it only takes a brief phone call home, a note left in a school lunch box or a story before bed to make up for lost time.
6. Choose activities you like; children can tell when you are not having fun and are "faking it."
7. Forget attempts to make picture-perfect memories. Often the mistakes or the unexpected things are what kids remember best. Mishaps can be hilarious and make loving family memories for all.
8. Repeat, repeat. Repetition creates tradition and is the key to happy memories of growing up … and to glowing memories of you.
9. Save some energy during your busy day to enjoy your sons and daughters.
10. Remember, the most precious time is the time spent with your children.
For ways to execute these Cardinal Rules, check out Little Things Long Remembered: Making Your Children Feel Special Every Day
 You can join the giveaway here too
Disclosure:
I received the book for free from iReadBookTours . I did not receive any compensation.