My Dad build a home-made pool billiard back in my home town in the Philippines. It is where I learned how to play pool billiard as well. My Dad is an amazing pool billiard player. How I wish I can play that good just like him. My younger brother also is a great pool billiard player so as my younger sister.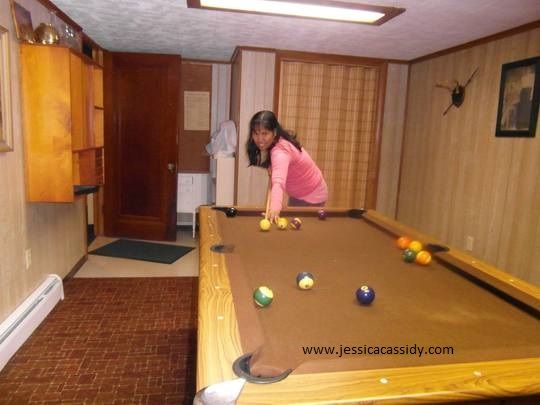 I remember there are many kids that want to play our pool billiard. It is very cheap compared to the a place where they can play billiard. Most of our neighbors play our pool billiard table as well. Every weekend, our house is full of people who want to play billiard.
I missed my Dad so much but I am happy that he taught me how to play the pool billiard table. Yes! I can play pool billiard table so you do not to dare me. I wish we have our own pool billiard table. This is in the basement of my in-laws.
How about you? Do you know how to play the pool billiard.