It drives me crazy that she cannot see. My summer babe's long bangs are in the way. She has a very small and pretty face that you cannot see because her bangs are covering it. She has many hair bands and all the accessories but she is not using them. She also has two hair brushes that will keep her hair smooth but it is a struggle to brush her long hair.
I told her that why do not you donate your hair like what Mommy did last year to Locks of Love. You can help girls that need hair. We can cut your long hair to one length where your bangs is. I am glad that she agreed to that proposal. I told her to take a shower. I will drive her to the haircut place.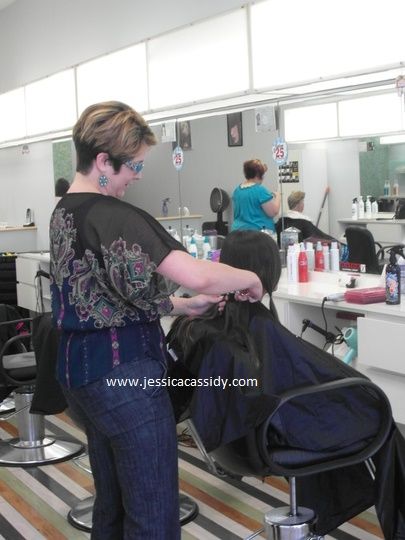 We went to the haircut place. We waited at least ten minutes and her name was called. I ask the hair dresser first if her hair is long enough to donate. She measured her hair length. Luckily it is more than ten inches. I told her to cut with her bangs length is. the hair dresser asks her if she likes short hair. She said no but my Mommy wants to donate my long hair to Locks of love just like she did last year.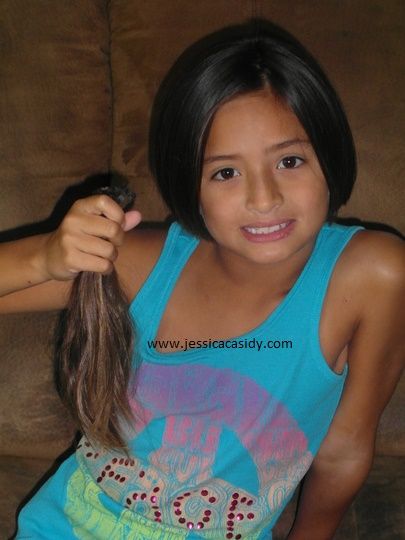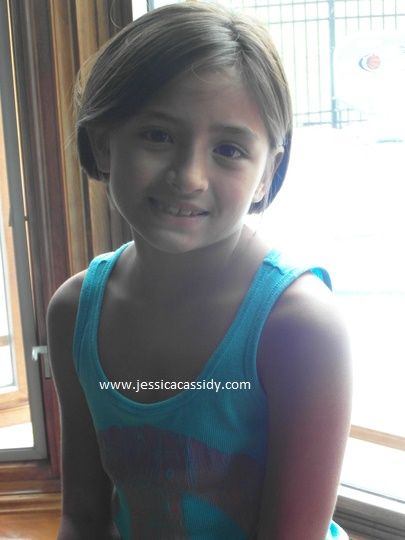 I am very happy that finally my summer babe has a short hair now. She looks better. She still look beautiful to me. This is her first time to donate her hair to Locks of Love. I think we will doing it again next year. I will donate my hair too in a couple of months to Locks of Love.