I am so happy and relieved that my younger sister A' surgery went well today. I am also thankful that her tumor is not cancerous.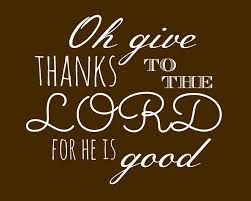 I want to thank the LORD for He is indeed the best doctor and healer. I owe everything to you oh LORD. I am grateful oh LORD for never leaving my younger sister by your side. I am grateful oh LORD for guiding the surgeon's hand while they are taking care of my younger sister during that critical hour. Lord God I hope you continue to bless my younger sister with her recovery. I am grateful to all my family and friends for being with me when I needed the prayers and comfort the most. I am grateful and thankful for all your amazing support. May the Lord God blesses you all so as your family.
I have one song that is my favorite that I want to share all of you. Every time if I sing this song, my tears will never stop pouring. It is called GIVE THANKS. You can also sing s the lyrics is in the video. I hope you like it.